After the harrowing and bold new take on the mythology with "Rebirth," Puppet Master has gone back to basics with this next issue—in quite a few ways. Not only does it seem to be a more traditional sort of Puppet Master story, but it is one that will definitely be interesting for fans of the franchise. Back in 1990, the sequel Puppet Master II ended on a cliffhanger that was never followed up within any of the further sequels. One of the movie's many victims, Camille, was turned into a human-sized puppet and drove away with the puppets at the end, teasing that she was taking them to a home for "Mentally Troubled Tots and Teens." This new story arc explores not only what happened after the ending of that film, but what Camille has been up to ever since.
We don't see a ton of it in this issue. It's (smartly) something that will be teased over the course of the storyline. What is immediately evident is that Camille has become some sort of urban legend. The kids at the institute talk about her, but only in hushed whispers while the staff deny that she ever existed. Our central character, Anthony, doesn't believe that for a second and is determined to get to the bottom of the story of Camille and find out what truly happened.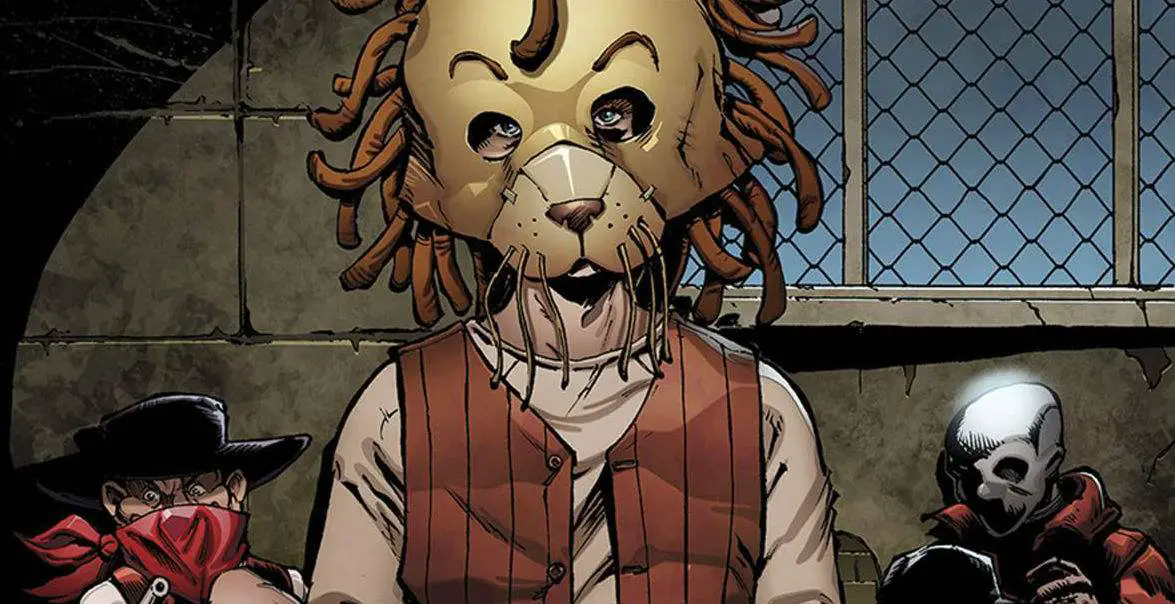 Another exciting element is that Anthony seems to be our new puppet master. There hasn't really been one yet in the series so far, at least not for more than an issue or two at a time. Even though we've only seen Anthony for a single issue, I would like to see this kid—and it's a truly genius idea, making him a kid—really grow into the mantle of puppet master and learn the responsibility that comes along with it as the arc and the series progress.
Of course, things are cut short when two of Anapa's minions—who look like they walked right out of Retro Puppet Master, which is a nice touch—show up to tell the puppets that it's time for them to complete the first of the seven tasks they promised to complete in exchange for the freedom of their souls. This cliffhanger really worked for me and I'm very interested to see how it develops. I had simply assumed that whatever would be going on would simply be the first task, maybe that they had to take her out because she owes Anapa something as well. Heading into the second issue of this new storyline, we've already found ourselves with two concurrent plots and while I'm sure they will converge, I'm on the edge of my seat trying to figure out how.
There's a lot teased in Puppet Master #8, but not a lot revealed, which is only natural given how much it is setting up. It also offers us our first artistic change in the comic so far. While I was very pleased with Michela De Sacco's art and can't wait for her to return to the book, I'm also digging this new, more stylistic take that fits this new story and new direction.
WICKED RATING: [usr 7.5]