Dachra has the great honor of being Tunisia's first ever real, bonafide horror movie. But with great power comes great responsibility and first-time director Abdelhamid Bouchnak, who also tackled the screenplay, has the unenviable task of appealing generally to international audiences while also saying something authentic about his home country, which will ring equally true to viewers there. The resulting movie is a fascinatingly twisted concoction, peppered with clever homages to classic horror movies but also dripping with strange intrigue and discomfiting, area-specific detailing.
Following a trio of plucky journalism students – determined Yassmine (Yassmine Dimassi), quippy Walid (Aziz Jebali) and sweet Bilel (Bilel Slatnia) – who venture deep into the countryside to uncover a myth surrounding a supposedly mad woman named Mongia (Hela Ayed), who is also suspected of witchcraft, Dachra begins as the kind of by-the-numbers paranormal thriller we've seen a million times over before morphing into something grislier and more psychologically challenging. Given the film kicks off with a ritualistic killing, blood running down a stone but nothing else shown onscreen, it stands to reason things aren't what they seem. In fact, one of the biggest shocks is when that very same rock shows up again later, casually in the background of a scene, unbeknownst to our heroes.
After meeting with Mongia in person, the trio decides to return to the place where she was first discovered and, after making their way through the surrounding forest, stumbles upon a ramshackle village where goats roam freely alongside a spooky little girl in a red coat, while strips of raw meat hang all around, ominously drying in the wind. Later, a dinner sequence apes Texas Chain Saw Massacre as it gradually becomes clear all is not well in this place. And, as the trio moves closer to unpacking Mongia's real story, they also edge towards danger in a chillingly unexpected manner – suddenly, Yassmine wishes she'd heeded her grandfather's words; "God have mercy on us."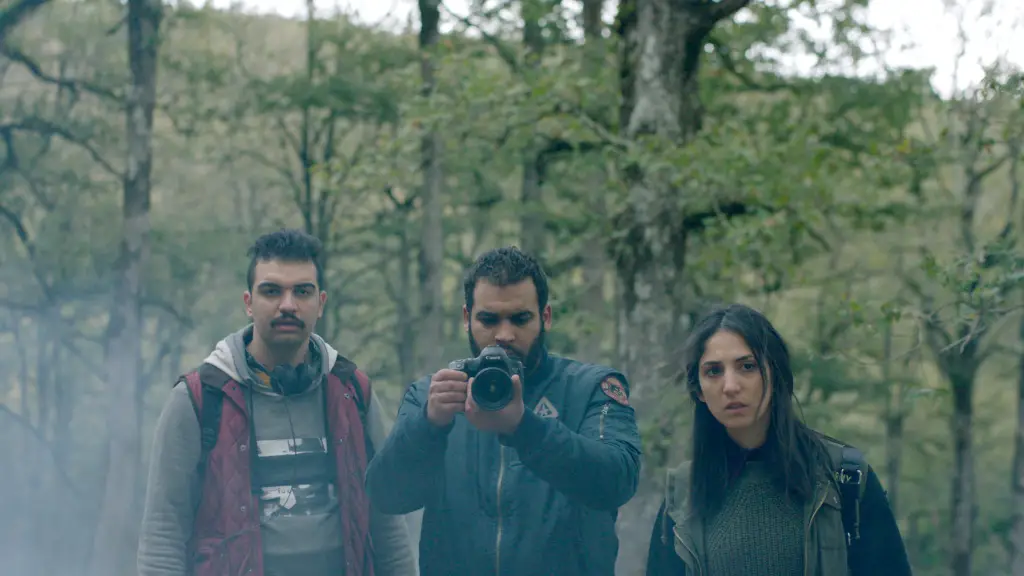 The new and old worlds colliding is one of the biggest and most important themes in Dachra. Early on, the embalming process is delicately carried out before the focus switches abruptly to Yassmine and her two BFFs attending classes at university. When her grandfather insists on visiting a local priest, to help Yassmine cope with her debilitating nightmares, she scoffs at the idea of turning to religion in a time of need. As writer-director Bouchnak explained in an interview with Arab Weekly, there's a crucial tension in Tunisia between older folks who want to follow the rules and younger people who wish to explore. "It is a conflict between tradition and modernity," he noted simply.
This conflict creates much of the uncomfortable atmosphere that plagues Dachra, particularly once the trio reluctantly settles down in the village. Hatem Nechi's eerie, color-sapped cinematography makes everything feel slightly off-kilter and gradually more hopeless, even if nothing particularly dangerous is happening. The ghastliest stuff occurs in daylight, suggesting the villagers' depravity isn't something they feel should be hidden. Indeed, a real-world tie-in, revealed over the closing credits, seems to confirm exactly that. Long takes further establish the strange feeling of unease, while the camera is consistently placed in odd spots including on a car windshield, on someone's shoulder as they're walking, and down a hallway while characters chat at the other end.
It also creeps closer as the central trio forms their initial plan, giving the impression they're being watched while, later, they're shot standing against a stark white wall to emphasize how exposed the outsiders really are. Mongia, meanwhile, is captured in half-darkness. Bouchnak plays with light throughout Dachra, whether it's a flickering bulb or a mobile phone being used to guide the way. Fog clings to the village like a sickness, and when the blood pours, the stark red clashes starkly against all the grey. The film's standout image, which is understandably being used in much of the marketing material, sees a little girl devouring a dead bird. Funnily enough, it also appears to be a nod to Resident Evil, again showcasing Dachra's clever straddling of old and new.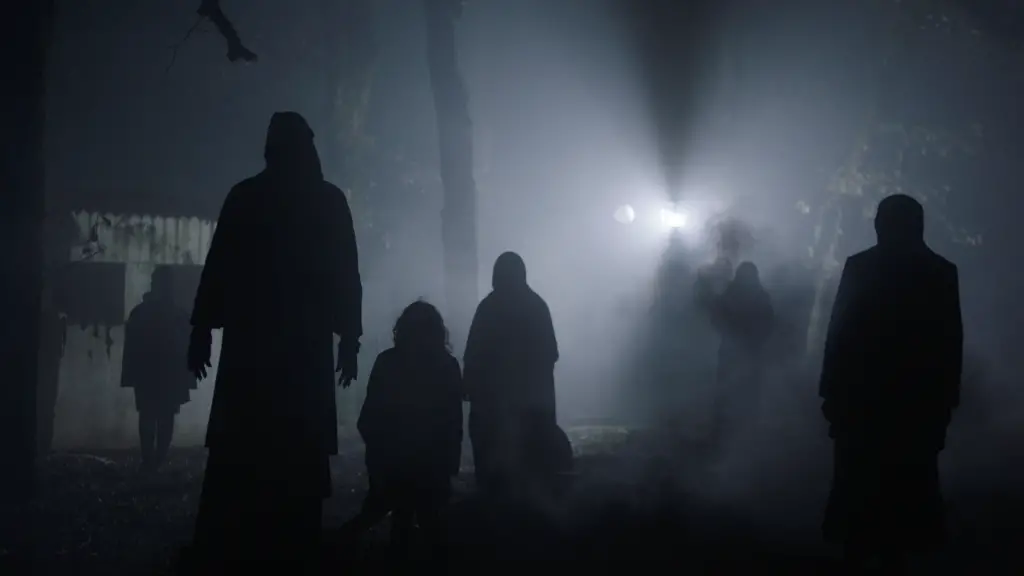 That's not to say the film isn't loaded with soul-crushing, horrifying imagery. A long-nailed hand emerging slowly from the shadows appears to signal the villain's arrival, but the real horrors are far worse. Likewise, Yassmine's dreams are presented with chilling efficacy, each second curdling with choked foreboding. Dread seeps into every corner of the frame, even before guts spill out (and they do, using brilliantly effective practical FX). There's an existential crisis at the heart of the film, one that relates directly to Yassmine but doesn't necessarily explain everything away either. This is folk horror but very specifically Tunisian to the extent it wrong-foots outside audiences simply because nothing about it is instantly recognizable to us. Dachra's great power, then, comes from Bouchnak's attention to detail and his insistence on making something authentic to North African culture.
The performances are all excellent, with Dimassi standing out as the ambitious Yassmine. Considering this is a first-time effort for Bouchnak, it's hugely impressive that he coaxes such committed and genuine performances from his small cast, who will be unknown to foreign viewers. The shooting conditions appear cold and miserable, but that's likely got more to do with the blood-chilling cinematography, debilitating sense of unease and bone-crunching violence. This is a carefully considered film, which takes its time unravelling its darkest secrets and sustains a remarkable level of suspense throughout. Unfamiliar territory breeds delightful hideousness in a totally unique scary story that never feels comfortable or secure. If this is Tunisian horror, bring it on.
Catch Dachra in theatres and virtual cinemas nationwide from July 9, 2021
WICKED RATING: 8/10
Director(s): Abdelhamid Bouchnak
Writer(s): Abdelhamid Bouchnak
Stars: Yassmine Dimassi, Hela Ayed, Aziz Jebali, Bilel Slatnia
Release date: July 9, 2021
Studio/Production Company: Shkoon Productions
Language: Arabic
Run Time: 114 minutes