In anticipation of this Christmas's Jumanji sequel, Welcome To The Jungle, and following closely in the footsteps of last year's brilliant Beyond The Gates comes Game Of Death, a very literally-titled French-Canadian horror movie that has absolutely nothing to do with the 1978 Bruce Lee joint of the same name. Rather, it's Jumanji for adults. Albeit considerably rougher than Gates.
The central group of kids are all insufferable dicks, as is evident from our initial introduction to them, which sees one swimming in a pool with a freshly-done tattoo (gross) while a couple affectionately refers to each other as "b*tch". There is much Snapchatting and Whatsapping and Flimflanging (I dunno, I'm old) in the sunshine.
Although this introductory sequence will be annoying to anyone who didn't think Nerve needed more social media-based references (it's too subtle, damn it!), it serves a purpose because soon enough we will be watching these f*ckers getting their heads blown off. And that isn't as much fun when the people involved are nice.
Game Of Death is impressively light on exposition. Everything we need to know about these kids is obvious instantly. Of the assembled beautiful brats, Canadian Dane De Haan is clearly dodge because, well, he looks like Canadian Dane De Haan. Elsewhere going-a-bit-goth Little J is also clearly a bit off.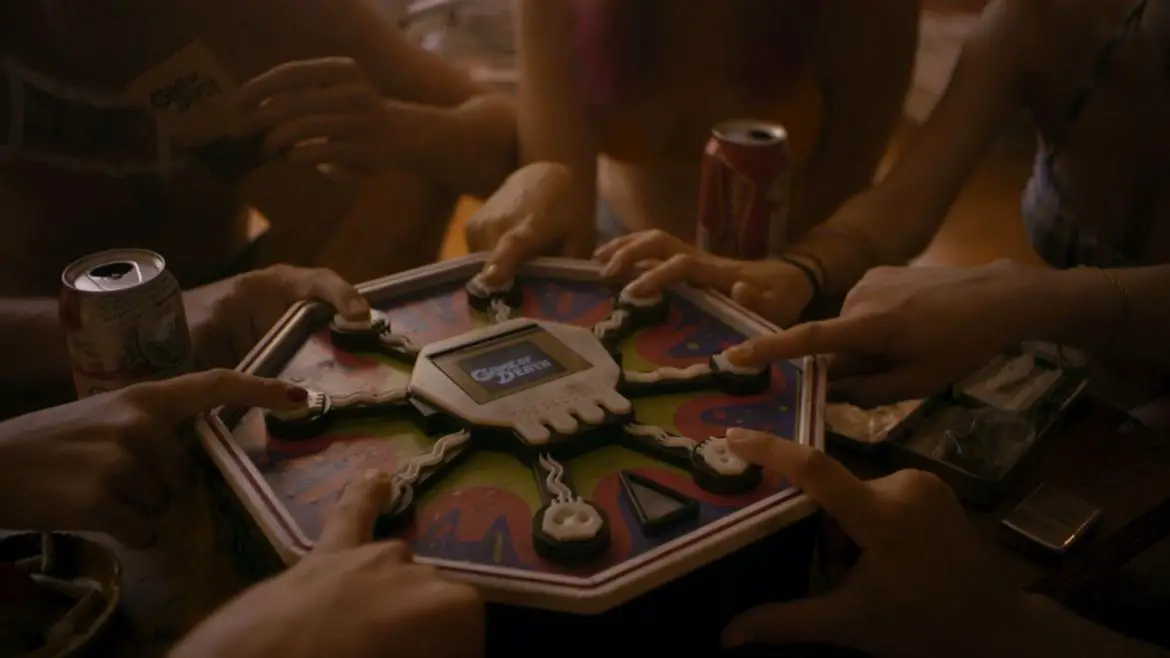 The movie's premise is very self-contained and simple. Basically, the five horrible young people gather around the titular game only to discover that, in order to win, 21 people must die. But there are only five of them! As a result, the tension comes from who is most open to murder ("All we have to do is kill 21 people" one of them deadpans) and who has a conscience.
Although the movie is outwardly nuts and colourful, Game Of Death is surprisingly nasty and mean-spirited. After the initial house party antics, it turns into a surprisingly deep (and dark) moral quandary as everybody fights over what they're going to do – or rather, what they have to do – to survive. People's true colours, like the totally calm video-game nerd used to mowing down hordes of people, start to show.
This is only the second feature from directing duo Sebastien Landry and Laurence Morais-Lagace but it shows a real flair for the genre. A suitably jittery camera captures most of the action, while a running gag sees a manatee documentary playing out on TV pretty much the entire time and the gory body horror is wonderfully intense and horrifying.
The design of the game itself is dope, super-cute pixel art giving a great throwback feel, but the SFX are terrific (and super gooey) across the board. Although the script is credited to four different writers (the directors among them), this feels like a cohesive narrative with a lot to say about mindless violence in the media.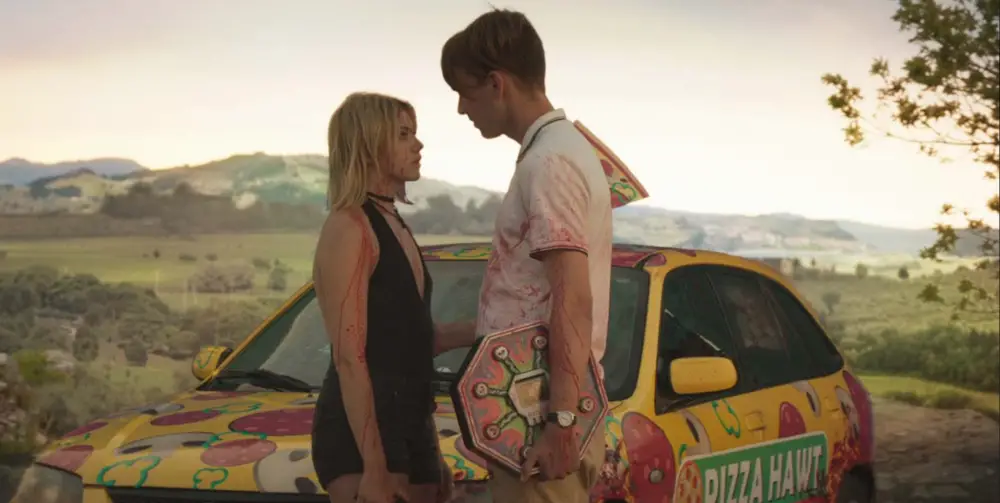 The kids are hideous, but who survives isn't entirely predictable and the movie seems to be making fun of their own blase attitude to dying ("Death is the bonus level" one quips) while simultaneously picking them off one by one. It's a tricky stunt to pull, making something both funny and horrible, but Game Of Death walks this tightrope with complete confidence.
True, this is much darker than any of the promotional material would suggest (Beyond The Gates 2 it most definitely is not) but with a gaggle of kids whose heads we delight in watching explode, the most sweetly inept forest ranger since Marshal Willenholly and a central game it's kind of hard not to be tempted by (in spite of all the killing involved), this is the closest to an adult Jumanji we've got thus far.
Hell, make it a triple bill and gradually build up the nastiness factor.
WICKED RATING: 8/10
Director(s): Sebastien Landry, Laurence Morais-Lagace
Writer(s): Edouard H. Bond, Philip Kalin-Hajdu, Sebastien Landry, Laurence Morais-Lagace
Stars: Sam Earl, Victoria Diamond, Emelia Hellman, Catherine Saindon
Release: TBC
Studio/ Production Co: Blackpills
Language: English
Length: 73 minutes
Sub-Genre: Fantasy