Netflix Horror Spotlight brings you Wicked Horror's top picks for what to watch on Netflix, whether it's the latest indie darling, a classic masterpiece or a silly slasher that deserves a bit more attention. In this edition, Joey Keogh suggests a dark night spent with master of horror Clive Barker, with a double feature of two of his most popular films, Hellraiser and Nightbreed.

Lurking amongst the indie gems, kooky adaptations and cult classics there's a wealth of classic horror flicks on Netflix with which one could (and should) easily while away a Saturday afternoon, a boring Sunday or a stormy night with a loved one. Of these, horror maestro Clive Barker's most popular and enduring offerings, Hellraiser and Nightbreed, are two of the most noteworthy. Whether you haven't seen either, or watched both multiple times, you owe it to yourself to double bill them immediately.
First and foremost, these are outwardly two very different movies but such is the basis of their appeal as a double feature. Hellraiser is an institution, the original torture opus by which all others should be judged and that, compared to modern pretenders such as Saw and Hostel, is still insanely violent and disturbing. In fact, Pinhead and his gloopy cronies make Jigsaw and the Elite Hunting Club look like complete wimps (indeed, one could only hope these pretenders to the throne could be left in the Cenobites' capable hands for an eternity, to teach them how it's done).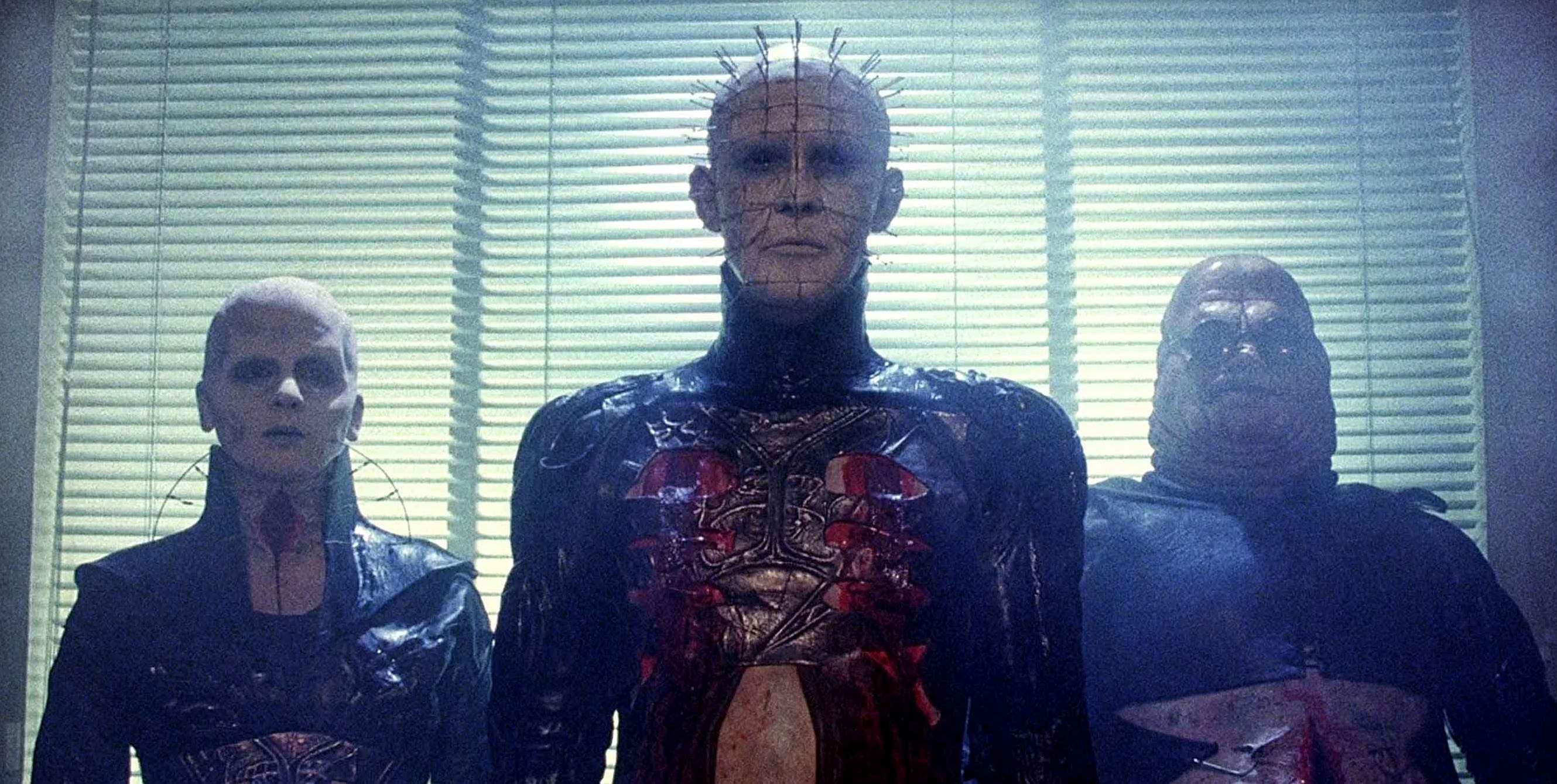 Nightbreed,
on the other hand, possesses an element of childish whimsy, with its meaty and well-drawn monsters so gorgeously captured they could've wandered out of
The Neverending Story
(in a parallel universe). Recently, the flick has been given a new lease of life thanks to a fan-mounted campaign (cutely referred to as Operation Midian) that resulted in a release of Barker's original Director's Cut. It is this cut that is available to stream on Netflix, which is great news for diehard fans but might annoy those who hold the so-called "original" film close to their collective hearts.
Clive Barker actually envisioned the monsters as the heroes of the piece, but the powers that be vetoed in favour of a straight slasher, which is why the legendary David Cronenberg spends much of his screen time running riot with a sack over his head. He only has to show up and wiggle an eyebrow for the audience to realise he's the bad guy, meaning the monsters mostly play second fiddle. However, in the Director's Cut, although the tone often verges on camp, and there are some slightly saccharine moments (particularly the ending), it's the real Nightbreed, for want of a better word, where the monsters rightfully take centre-stage.
Diehard fans needn't worry though, it's still Nightbreed as we know and love it, just slightly more fleshed out. After all, this is a restoration borne out of love, time, and serious commitment (the Blu-ray extras are to die for) and even if it feels slightly off, especially if you've seen the original incarnation multiple times, the sense that this is the final realisation of Barker's vision is undeniable and oddly comforting. Besides, it's great to see his monsters, and their world, in all their glory, particularly as so much time and effort went into creating them.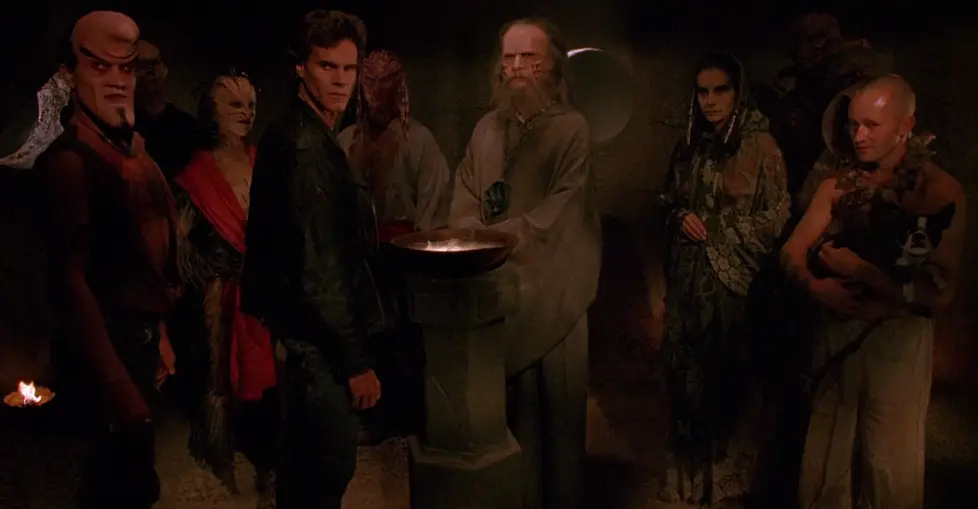 Although they may seem like vastly opposing flicks, Nightbreed and Hellraiser share a lot of similarities, particularly when it comes to the incredibly effective SFX. Even the best CGI can't replicate a skinless, hairless body the way good make-up can and, considering two of the most disgusting images in both films depend on them heavily, the practical effects are even more impressive. Likewise, both Nightbreed and Hellraiser boast fantastical, three-dimensional worlds (Nightbreed was filmed at Pinewood, while Hellraiser utilised a small budget and a couple of key locations to make everything seem more fluid and nightmare-like). The worlds of both are so detailed, so thoughtful and ultimately quite terrifying.
Based on original Clive Barker stories (The Hellbound Heart and Cabal respectively), these are his first and second features respectively, and what is immediately evident about both is not just the incredible talent at his disposal, but the understanding of the genre with which he was working. This is Barker at his best, his most innovative and boundary-pushing. Adapting one's own stories is still quite a novel concept, but these are two examples of when it works remarkably well.
As a kid, Hellraiser had the creepiest VHS cover art in the whole video store and now, almost thirty years later, it's still quite frightening. Nightbreed has been given a new lease of life thanks to the release of the extraordinary Director's Cut, which puts an entirely different spin on a film that still feels like an old friend. It's still making waves nowadays too, with indie filmmaker Adam Green noting the similarities between the film and his latest offering, the wonderful Digging Up The Marrow. Hellraiser and Nightbreed continue to be two of the most accessible, and innovative, genre-bending horror films of all time. Make a date with both on Netflix now to kick-start an old love affair or begin a brand new one.
Catch Hellraiser and Nightbreed on Netflix now