New on Netflix is a weekly feature appearing every Friday, listing all of the week's newest additions to everyone's favorite streaming service–and just in time for the weekend!  So pop some popcorn, crack open a few beers, dim the lights, and kill a few hours in Wicked Horror style.
App (2013)
"Anna, lives with her best friend and balances psychology classes with supporting her brother and his recovery following a traumatic accident. When Anna's cellphone mysteriously downloads a new app and it begins controlling her life in fearful ways, she'll set in motion a fatal series of events in order to remove it" – This thriller from the Netherlands is garnering some pretty decent reviews, so watch it now because it'll be laughably outdated in six months or so.

Stephen King's A Good Marriage (2014)
"With a serial killer on the loose and a disheveled stranger stalking her, devoted wife Darcy Anderson has further cause for alarm after she unwittingly uncovers an ominous secret about her husband that threatens their happy marriage — and her life." – The source material is fantastic and should be read by all. The adaptation isn't nearly as successful, but definitely worth a watch.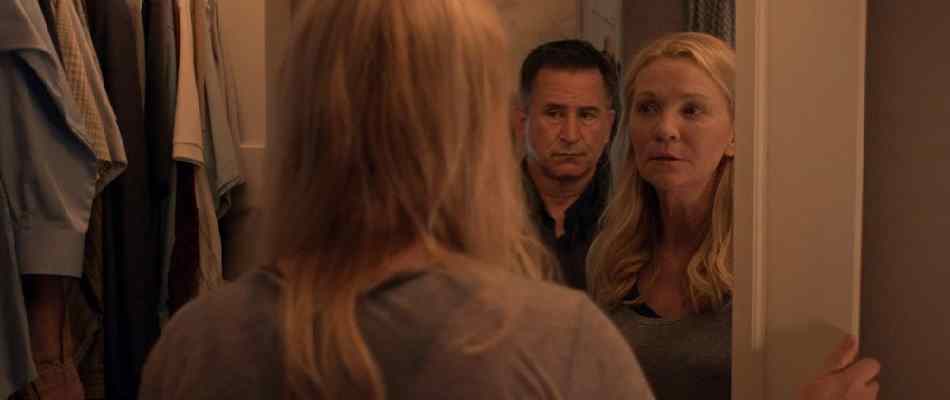 The Town That Dreaded Sundown (2014)
"Sixty-five years after the masked Moonlight Murderer terrified Texarkana, the mayhem begins again, and a shy teenage girl knows how to stop it." – This remake-sequel of the 1976 film was produced by Ryan Murphy and Jason Blum, which is enough to make me watch it on its own.
Morning Star (2014)
"After conquering their enemies, a group of triumphant warriors return home to rejoice with their nation. What starts as a day of celebration, quickly turns to horror as the group discovers that the world they lived in has changed forever." – An Italian warrior fantasy film from people you've never heard of, starring people you've never heard of. You can't go wrong!
"A Ming Dynasty palace guard – wrongly accused of a murder – is being hunted by his three sworn brothers and all four get accidentally buried and kept frozen in time during a battle. 400 years later, they are defrosted and continue the battle." – Starring Donnie Yen of Iron Monkey and Ip Man fame.
"Grappling with mental-health issues, construction contractor Angel Sanchez seeks help from life coach Thomas Carter. But when Thomas suddenly ends their therapy sessions, the unhinged Angel takes him captive and begins a sadistic ritual of torture." – Forest Whitaker, Anthony Mackie, Mike Epps…and Peter "Robocop" Weller. You know you're watching this.
"Imagine if all mythical artifacts, from Jason's Golden Fleece to Cinderella's glass slippers, were real. Well, they are — and for centuries, a secret society called the Hunters has been sworn to protect them from an evil force called the Krugen." – It's a family-friendly adventure film distributed by Hallmark, so gather up the children and the old folk for a bit of wholesome fun before sending them to bed and watching Cannibal Holocaust again.
"88 follows Gwen, a young woman who comes to in a diner with no idea where she is or how she got there. Split between two timelines, blurring reality and fiction, Gwen gets taken on a revenge-fueled journey as she seeks out the person responsible." – The beautiful Katharine Isabelle appears opposite Christopher Lloyd, so this one's going right to the top of my queue.