New on Netflix is a weekly feature appearing every Friday, listing all of the week's newest genre film related additions to everyone's favorite streaming service–and just in time for the weekend!  So pop some popcorn, crack open a few beers, dim the lights, and kill a few hours in Wicked Horror style.
Once again, it's the start of a new month and we've got a whole new batch of titles added to Netflix to help you get through the lonely hours. Serial killers, zombies, werewolves and leprechauns, oh my!
The Houses October Built (2014)
"Five friends set off in an RV on a quest to find the best haunted houses in America, but their Halloween adventure soon turns into a nightmare when the fakery they're expecting becomes horrifyingly real." – Curious if this movie is worth watching? Read our review here.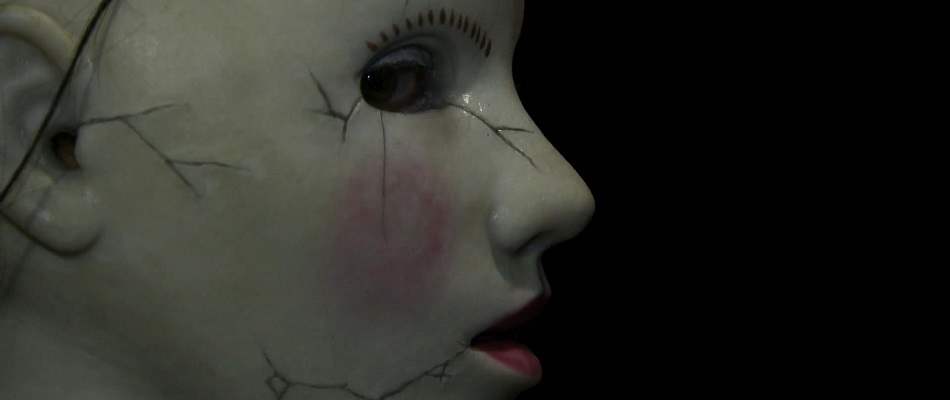 Wolfcop (2014)
"Officer Lou Garou isn't the best cop in small-town Woodhaven, in fact, he's probably the worst. One evening during the night shift, Lou investigates a mysterious disturbance at the edge of town and wakes up with a pentagram carved in his chest, heightened senses and body hair that's growing at an alarming rate." – Tyler Doupe' calls it a "Riotous good time!"
"With a chiseled chin and physique, Patrick Bateman's looks make him the ideal yuppie — and the ideal serial killer. Bateman takes pathological pride in his business card and his CD collection, all while plotting his next victim's vivisection." – American Psycho 2 is also available.
"Cujo chronicles a tale of man's best friend turned satanic killer. Slobbery St. Bernard Cujo is much loved by owners Donna Trenton (Dee Wallace) and her son, Tad (Danny Pintauro), but when a rabid bat bites Cujo, he morphs from happy pup into crazed canine. In the nail-biting climax, Donna and Tad barricade themselves in their car, with 200-pound Cujo skulking nearby…" – One of the better Stephen King adaptations, this is a bleak and bitter classic.
"Johnny Smith awakens from a five-year coma blessed with second sight: the ability to see a person's past, present and future simply through physical contact. When he shakes hands with an up-and-coming political candidate, Smith foresees nuclear war." – Another Stephen King adaptation, this one has something that most of the others are missing: Christopher Walken.
"Enlisting the aid of two vigilante brothers, Texas sheriff John Wydell seeks vengeance against his brother's creepy murderers in this Western-flavored sequel to writer-director Rob Zombie's bloody House of 1,000 Corpses." – House of 1000 Corpses isn't available to stream, but it's really not required viewing to enjoy this sleazefest.
"In this stylish chiller, high school newcomer Steve Clark quickly comes to realize that a conspiracy is afoot — orchestrated by the guidance counselor — to turn malcontents and misfits into squeaky clean robotic conformists." – This late 'nineties entry into the horror canon is actually a slick and clever throwback to 1950s paranoia horrors. Would make a good double feature with The Faculty.
"Delving into humanity's collective nightmares, this spine-chilling documentary investigates the origins of four terrifying urban legends and the ostensibly true stories that may have inspired them." – From the people that brought us Cropsey, this fantastic doc is a definite must-see!
"Nearly 1,000 years ago, a malevolent leprechaun ripped through the countryside in search of his stolen pot of gold. Now, he's back in the big city, using his deadly charms to find and marry the girl of his nightmares." – Now you can waste a day streaming the first six entries in this weird little franchise.
"After a fatal mining disaster occurred on Valentine's Day in a sleepy town, the residents were warned never to celebrate the holiday again. But a group of teens defies the order and unleashes a murderous maniac." – From the producer of Simon & Simon and Magnum P.I.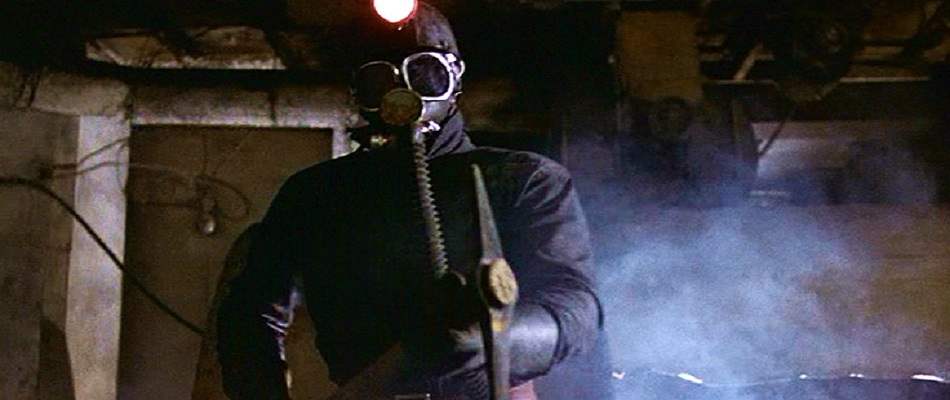 Natural Born Killers: Director's Cut (1994)
"Director Oliver Stone's stark satire of media and murder still generates controversy. Mickey and Mallory Knox (Woody Harrelson and Juliette Lewis, respectively) hit the road on an interstate killing spree that triggers a manhunt and garners amazing ratings for a tabloid TV star (Robert Downey Jr.). Shocking, bloody and relentlessly violent, Stone's visually frenetic film makes a chilling statement about the American cultural landscape." – Featuring four additional minutes of violence!
"Abby Russell renders compassionate care as a nurse in her day job, but at night she dedicates herself to another set of values in this gory thriller. Targeting men who cheat on their wives, Abby practices her own lethal justice when the sun sets." – Your Pain Is Her Pleasure.
"An emotionally and physically scarred man known as the Phantom — once an enormously talented composer — haunts a contemporary opera house in search of a maiden he can groom to be a diva." – Freddy Krueger is…The Phantom of the Opera!
"After plucking a young girl from her wealthy parents for ransom, a band of kidnappers find the tables are turned as their hideout winds up being a house of horrors. The abandoned school is haunted by a chilling curse that resurfaces each spring." – Slightly uneven and doesn't live up to its potential, but at least it stars AJ Bowen.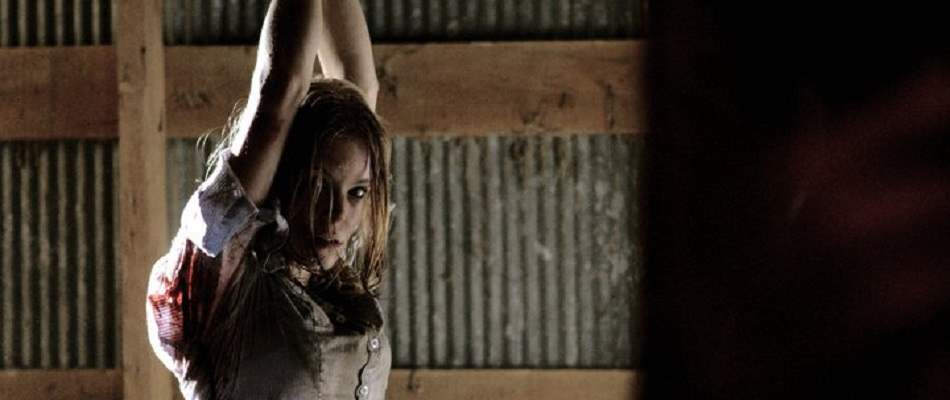 Sleepaway Camp 2: Unhappy Campers (1988)
"Five years after a series of horrifying murders left Camp Arawak looking like Armageddon, the killer returns to the scene of the crime to work as a camp counselor. But since Angela Baker looks like a normal, everyday 20-something, only 'she' knows what she's truly capable of. New Jersey rocker Bruce Springsteen's younger sister Pamela stars alongside Emilio Estevez's sister Renee in this direct-to-video slasher sequel." – Part 3 is also available to stream, however you'll have to find the other entries elsewhere.
"Rebel military man Crocket (Alan Van Sprang) and his band of rogue soldiers seek refuge from the living dead, only to land squarely in a family feud between the undead-hating O'Flynns and the Muldoons, a cure-seeking clan determined to help their zombie kinfolk. Cult horror master George A. Romero rises again to deliver another delicious zombie fest where the festering question is: Can a caring family coexist with their flesh-eating loved ones?" – Even when Romero's zombies are at their worst, they're still better than a lot of other people's zombies at their best.