Twenty years ago, on December 20th, Scream was released to give horror fans something to watch over Christmas. And now, just a day (and a couple decades) later, on December 21st, 2016 we have another soon-to-be classic to warm our dark hearts over the festive period. There may be just ten days left in this horrid year, but we're ending it on a high note with the exceptionally creepy, and hugely memorable new horror movie, The Autopsy Of Jane Doe.
An IFC Midnight selection (so we already know to expect great things even before the title appears), the flick opens at the crime scene of a series of grisly murders, presided over by the local, visibly uncomfortable sheriff (The Hallow's Michael Mc Elhatton, providing a spot-on American accent that belies his south Dublin origins). In the course of their investigation, they stumble upon the naked, strangely well-preserved corpse of a young girl, buried in the basement.
The body (the Jane Doe of the title) is whisked over to the local mortuary, run by father-son team Tommy and Austin Tilden (Brian Cox and Emile Hirsch respectively, convincingly playing a bickering, but close family unit), for inspection. The sheriff needs a cause of death before the night is out. But, as the postmortem unfolds, it becomes ever clearer that whatever happened to this poor girl, it's unlikely they'll figure it out by morning.
To say anymore would risk spoiling the increasingly horrifying, wonderfully dark delights at the heart of The Autopsy Of Jane Doe. Make no mistake, this movie is scary as hell. It's intensely frightening and unnerving, super-smart and endlessly inventive. The big revelation is too gnarly and clever to discuss in detail, but suffice to say it's a proper gut-punch that is expertly executed and devilishly weird.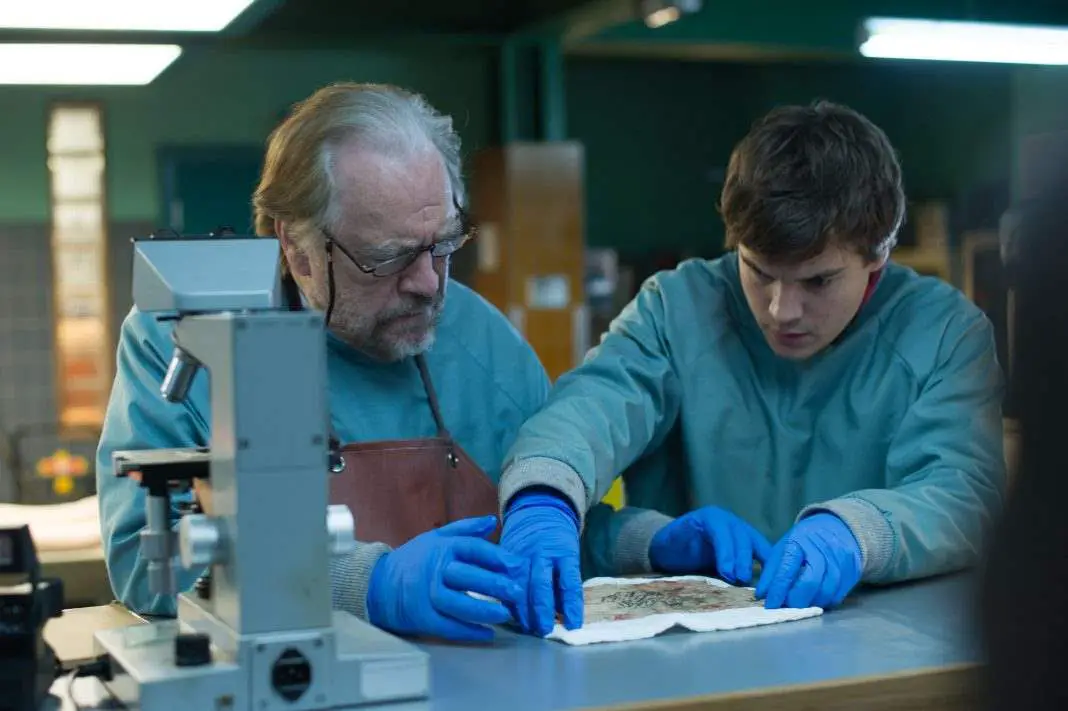 Norwegian director André Øvredal (
Trollhunter
), with his third feature, shows a remarkable amount of restraint and control over what could be seen as fantastical material. Throughout the movie, the camera moves in slow, deliberate motions, snaking around corners and down corridors, giving the impression of the funeral home (where most of the action is set) as labyrinthine, monsters lurking in every crevice.
The title alludes to gore, but The Autopsy Of Jane Doe gets gradually more gruesome as it progresses–a note regarding a non-surgically severed tongue is particularly cringe-inducing–as, all the while, a storm rages outside, the radio goes funny and a creepy, hymn-like jingle reverberates off the walls. It's not for the weak-stomached or faint-hearted, but the action is so considered and artfully shot it's impossible not to appreciate the beauty among the macabre.
The fear comes from the unknown, from wondering what the hell is up with this woman – is she the victim of a Satanic ritual? Is Satan fighting back against those seen to be messing with his sacrificial lamb? Is it all in the characters' sleep-deprived minds? Once things really take a turn for the worst, Øvredal keeps the lighting low so we never quite get to see everything, but glimpses are somehow worse–particularly when our minds fill in the blanks.
As a location, the morgue is a brilliant, consistently scary setting. Considering most of the action takes place there, it's telling that we never quite get the measure of the place, making escape seem both just out of reach and completely impossible. The flick shares certain DNA with Last Shift, Anthony Di Blasi's Satanic panic chiller set entirely at a disused police station. But where that movie went supernaturally spooky, this feels more tactile, more rooted in real life struggles.
This is thanks, in large part, to the gloriously rich production and sound design. The make-up and body work is terrific, and thanks to the use of a real actress (Olwen Catherine Kelly) as Jane, the grislier elements are wonderfully squidgy. We feel every bone crack, every slice of skin, and with each moment that passes, it becomes increasingly difficult to imagine Jane springing to life like a cheesy prop in the London Dungeons.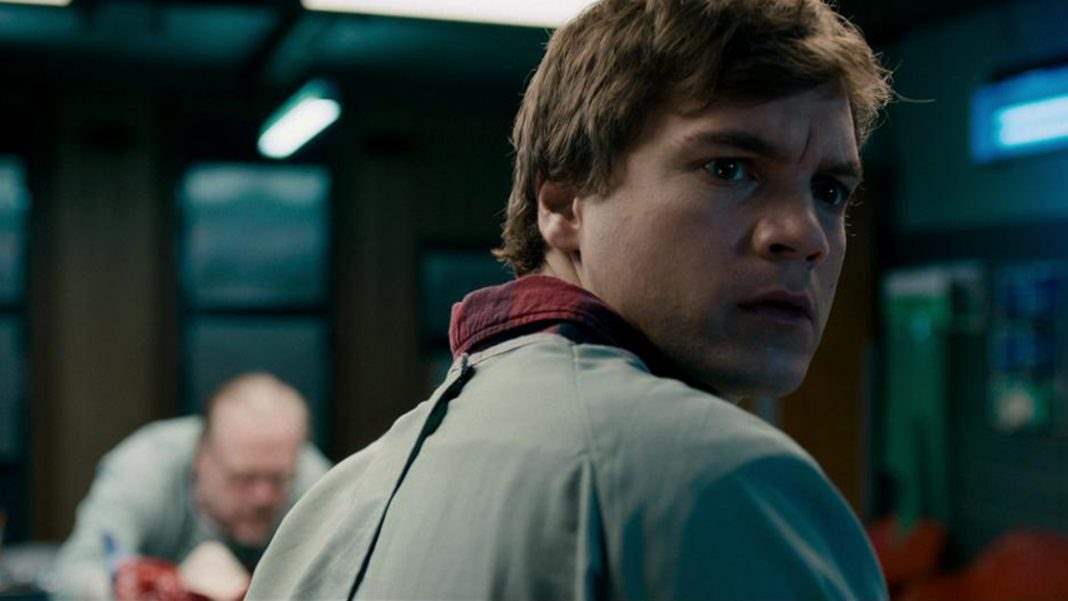 At the centre of it all are two well-written, believable characters in the form of Tommy and Austin. Still reeling over the loss of Austin's mother/Tommy's wife, the two men are the only people on-screen (not counting Jane and Austin's under-cooked girlfriend) for most of the movie. And, thanks to an unfussy, natural rapport, they're utterly convincing as family with a painful and difficult shared history.
Dad is very strict, he does things by the book and won't hear anything different, while the son is looser, more emotional and inquisitive. Austin is focused on the 'why' rather than the 'how', whereas his Pop just wants to get the job done and go home. Theirs is an easy, relaxed chemistry that Cox and Hirsch–two seasoned pros, who can do this in their sleep–sell 100%. It makes the wilder stuff easier to swallow, with characters we really care about at the heart of it all, and Cox and Hirsch do a great job keeping us invested in their struggle.
The Autopsy Of Jane Doe is a terrifically, consistently scary horror movie that offers yet another example of why cynical, cash-grab studio fare like Ouija 2 should be sent packing before even being brought to fruition. Its horrifying premise unravels at the ideal pace to keep even the most seasoned genre fan on their toes, while Cox and Hirsch are wonderful together, and make such a fine double act, that even if the horror elements sucked they'd still keep us hooked.
Thankfully, they don't. This is top-notch fright fare that will leave you reluctant to check that dark hallway before bed. One of the best of the year.
Catch The Autopsy Of Jane Doe on VOD and in select theaters from December 21, 2016
WICKED RATING: 9/10
Director(s): André Øvredal
Writer(s): Ian B. Goldberg, Richard Naing
Stars: Brian Cox, Emile Hirsch, Ophelia Lovibond, Olwen Catherine Kelly
Release: December 21, 2016 (VOD and limited theatrical release)
Studio/ Production Co: Imposter Pictures
Language: English
Length: 99 minutes
Sub-Genre: Supernatural