That big 'Z' in Jeruzalem is worrisome. A zombie movie set in the holy city? Prepare your Zombie Jesus jokes (if, indeed, there are any left that haven't been done to death–no pun intended). Luckily, this zippy, if muddled, little horror/travelogue has its feet firmly in the historical and religious, rather than running wild with outlandish tales of the flesh-scoffing un-dead.
Sarah, ostensibly our heroine even though she only has about ten minutes of screen-time (more on that later), is a young woman still reeling from the loss of her brother. After deciding to take off on an exciting trip, with bestie Rachel (Jane The Virgin's Yael Grobglas), to alleged party capital Tel Aviv, she strikes up a flirtation with Kevin, a fellow backpacker.
Ditching their plans, to visit the holy city of the title instead, the girls find themselves thrown into the major culture shock of Jerusalem, from the strictly religious aspects to the surprisingly thumping night-life. Disaster strikes when the city is put on lock-down following an unknown, seemingly apocalyptic invasion and soon it's a race to try to make it out alive.
Jeruzalem is just the latest in a string of 'Americans abroad' horror movies, following in the footsteps of the loopy, Paris-set As Above, So Below and the nasty, yet dull The Pyramid, which relocated the action to Egypt. This flick immediately has an advantage over those dreary disappointments, though, because it keeps most of the action outdoors, on the streets.
Shot in Jerusalem's Old City, Jeruzalem exists both as a travelogue and a horror movie. The overused found footage format is given a new lease of life thanks to the use of Smart Glass (basically Google Glass), which Sarah wears throughout. It's irritating, but the Glass actually provides a great (and frequently scary) POV shot, while also being a neat way to dodge exposition.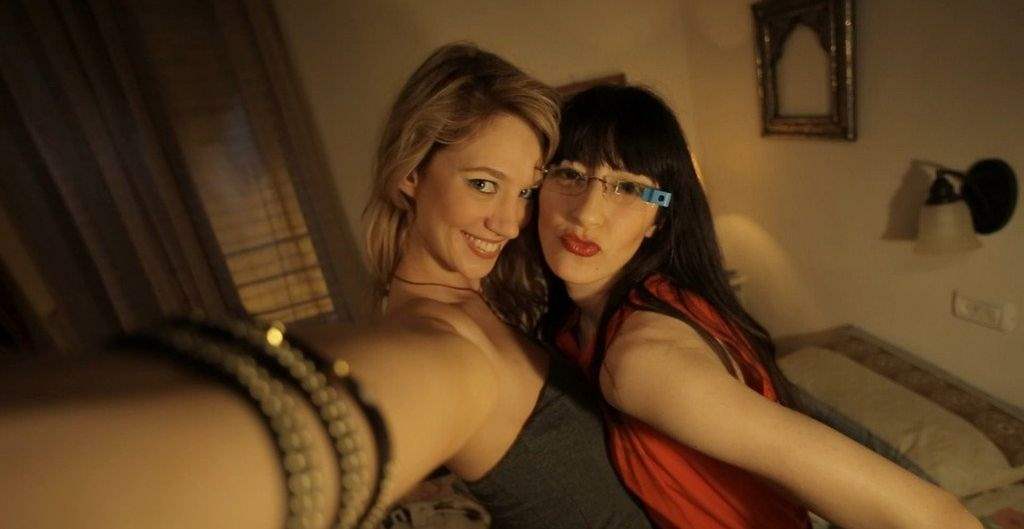 Less successful is Sarah herself, as played by Israeli-British newcomer Danielle Jadelyn. The character is essentially a cipher, an audience insert who reacts to everything as we watch it happening. Whiny and self-involved, Sarah's strongest moment comes with her seduction of drippy Kevin, when she
finally
throws caution to the wind and lets loose a bit.
Luckily, Grobglas's Rachel, the real star of the show, is intoxicatingly bubbly and endlessly enthusiastic. It's through her that we get a real sense of the danger at the heart of Jeruzalem. Aside from, essentially, wearing the camera on her face, Sarah is disposable. Rachel is the one we're rooting for, particularly when things really start to go downhill.
Jeruzalem is an odd little film. It actually works better as a tourist brochure than a straight horror flick. Nothing scary really happens until over halfway through, and the effects used to bring the monsters to life, when they do show up, are more than a little sketchy. One almost wishes the story focused on the thief who stole Sarah's backpack instead.
Likewise, if Kevin had anything resembling a personality, he could've been a proper villain. But, in spite of being described in the press notes as a "mysterious anthropology student" (is there even such a thing?) he's little more than the token male. In a world of token females, maybe this is a positive, but it doesn't make him any more interesting.
In spite of these flaws, however, Jeruzalem is still the most accomplished of this strand of horror movies. Utilising its stunning location well, particularly during the initial panic, the film grounds us in the action, never letting us forget where we are and how trapped the characters are. The tiny, winding streets of the Old City are ideal for confused young people abroad.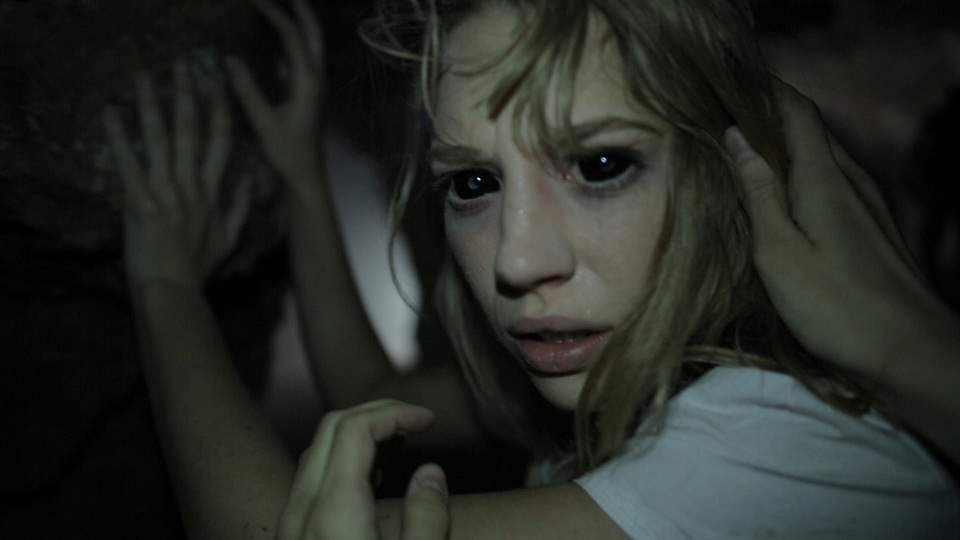 Watching them, the audience gets a little lost too. It's almost like writing-directing team The Paz Brothers have a few too many ideas for their debut feature. Instead of just plonking dumb Americans down in the middle of a culture shock-inducing setting and letting the paranoia take hold, they throw everything at their characters, to varying effect.
Towards the end, Jeruzalem retreats into the caves below the city to evoke memories of As Above, So Below, The Pyramid and even The Descent. It sort of redeems itself in its thrilling final moments, committing to the premise in a big way, but this doesn't stop the final product feeling overstuffed, in spite of a reasonably short running time.
The Paz Brothers are to be admired for making an Israeli film, in Israel, with an Israeli cast (the three leads are each Israeli or of mixed heritage). Jeruzalem feels like an authentically Israeli picture, its setting, use of language and religious heritage, giving it a strong sense of self, as well as a unique selling point.
Where it falls down is in its inclusion of the requisite horror elements necessary to put it over as a genre film. It's not that the movie isn't scary, it's that it's not quite scary enough to keep us focused through each new, mad development (Jerusalem syndrome! Dark angels! Creepy locals!). There is a lot of good stuff here, and the Biblical elements give it some much-needed edge, but in the end it's simultaneously too much and not enough.
You can catch Jeruzalem on DVD and BD from April 4th, 2016 onward
WICKED RATING: [usr 5] 
Director(s): Doron Paz , Yoav Paz (as The PAZ brothers)
Writer(s): Doron Paz , Yoav Paz (as The PAZ brothers)
Stars: Yael Grobglas, Yon Tumarkin, Danielle Jadelyn |
Studio/ Production Co: Epic Pictures Group
Release: April 4th, 2016
Language: English
Length: 94 minutes
Sub-Genre: Found footage