Spoilers Ahead. The Exorcism of Molly Hartley is directed by Steven R. Monroe (I Spit on Your Grave, 2010) and stars Sarah Lind (WolfCop), Devon Sawa (Final Destination) and Gina Holden (Final Destination 3). The film takes place takes place six years after Molly has graduated from high school.
The film begins with an exorcism that Father Barrow had already begun. Father James, who is supposed to be assisting with this exorcism, seems a bit jittery about the whole situation. The demon within the woman senses that and tricks him and the whole situation takes a turn for the worse, which ends in Father Barrow and the woman's bodies splattered across the front driveway cement. As a result Father James is sent to a psychiatric hospital to recover.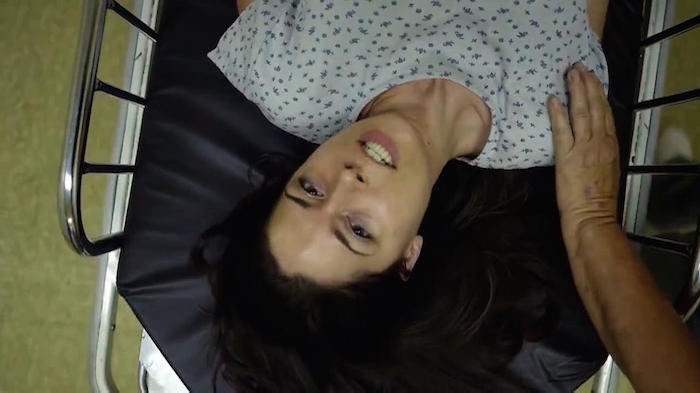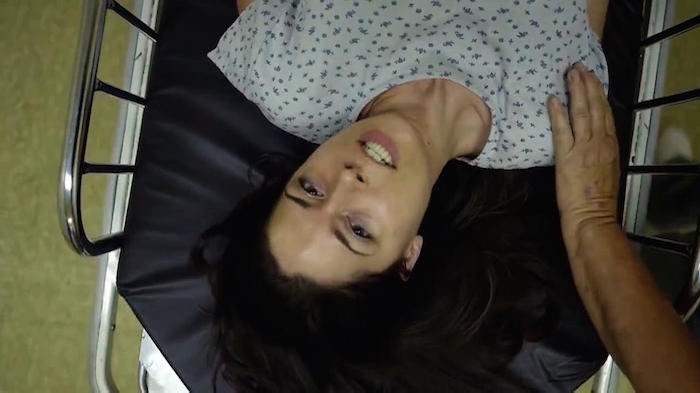 We then jump to a dimly lit, crowded night club where see Molly Hartley, who is partying it up for her 24th birthday. She is all grown up living a successful life! She's beautiful, well dressed, graduated at the top of her class and has just made partner at a very prosperous company! Everything seems to be perfect for Molly but things will not remain that way. While partying with some close friends, Molly meets a random woman who is interested in getting in her panties but Molly doesn't seem to mind! Her friends do seem to mind, though. Molly takes home that random woman and a man home for a threesome at her luxurious, sky high, beautiful loft apartment. For the perverts out there, we don't get to see their sexy time. Sorry.
The scene fades out, the sun is up and there is banging on Molly's front door. We see Molly laying in her bed, completely hungover and her sex partners are gone. As the viewer we think they just slipped away to avoid the awkward walk of shame. But then, two officers come to Molly's door asking to come in and look around because her neighbors were complaining about a noise disturbance. One of the officers decides to check out Molly's apartment, while the other stays behind with Molly. Without dragging it out anymore the police officer finds both of Molly's partners brutally murdered in her bathtub. Molly isn't shocked, she seems absentminded and has no clue on what's going on. The officers asks Molly if she killed the people in the bathtub, she says "No, I didn't kill them…." then her voice switches to a demonic tone and she states "We did." And that's when they haul her off to psychiatric hospital to be evaluated. From then on, the film is filled with supernatural calamity and over time, Molly changes into something outrageous, wicked, and dangerous.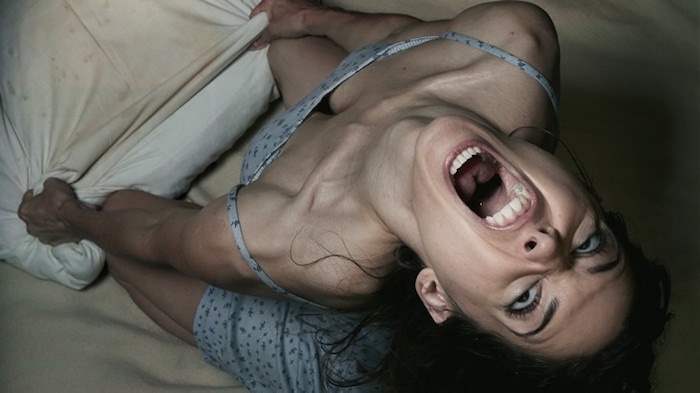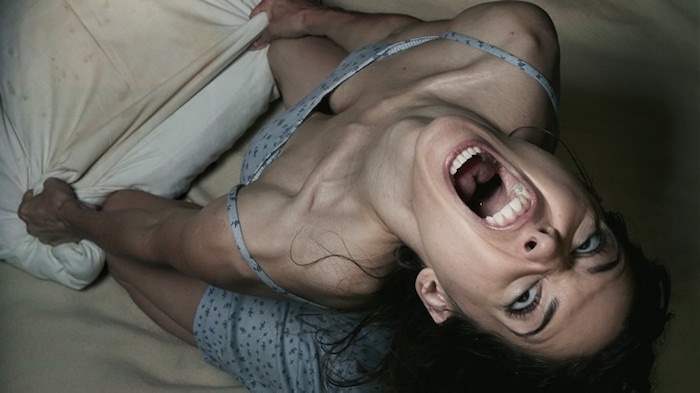 The film's storyline was solid throughout the 90 minute runtime. I was very entertained. The actors all did a great job, especially Sarah Lind! It was amazing to see her transformation. I remember when she played Jen MacMahon on the Canadian show Edgemont High! I'm looking forward to seeing her more, especially if it's a horror themed production. My only issue with The Exorcism of Molly Harley is time gap. The film took place 6 years after Molly graduated from high school. In the film The Haunting of Molly Harley, Molly seemed like she had completely accepted who she was. She didn't have any sympathy and she was pretty cold-hearted. The Molly in this film seems a bit stunned that this stuff is happening to her. I thought that Molly was a servant to the devil and she was already possessed. Oh well, creative liberties, I guess! Perhaps, if this film was about a different woman it would have made more sense. Plus, whatever happened to Joseph Young, along with the other servants of the Devil? Back to the positive side, this film is more straight horror, while its predecessor was more of a thriller horror. The more horror the better!
I loved The Haunting of Molly Harley so once I heard about the release of this film I was very excited to check it out! Overall, I can honestly say this sequel was not a letdown. In fact, I recommend checking out The Exorcism of Molly Hartley, particularly if you like possession films. You don't need to watch the first film to understand this one. When you do watch this one, do it at night, alone in the dark, with only your blanket and sit back and enjoy! It is available on Digital HD today and DVD and Blu-ray October 20th.
WICKED RATING: [usr 6]
Title: The Exorcism of Molly Hartley
Director: Steven R. Monroe
Writer(s): Matt Venne,
Stars: Sarah Lind, Devon Sawa, Gina Holden
Release: Digital HD October 9, 2015 DVD and Blu-ray October 20, 2015
Studio/ Production Co: WT Canada Productions
Budget: Unknown
Language: English
Length: 96 Minutes
Sub-Genre: Horror, Supernatural