Three years after the release of Terrifier, written and directed by Damien Leone, Art the Clown is back in Terrifier 2 and he's doing what he does best–stacking up the bodies and bringing the bloodshed. Terrifier 2 is grotesque in all the right ways–between the amazing visuals, the wonderful cast, and the brutal kills, Terrifier 2 is the creepy clown  slasher epic that will make this Halloween memorable.
Siblings, Sienna (Lauren LaVera) and Jonathan (Elliott Fullam), are at odds since their dad has passed. Eric has a taste for the darker things in life; including murder and killer clowns. Sienna is closed off and has put all her focus and energy into her Halloween costume–a Valkyrie armored getup.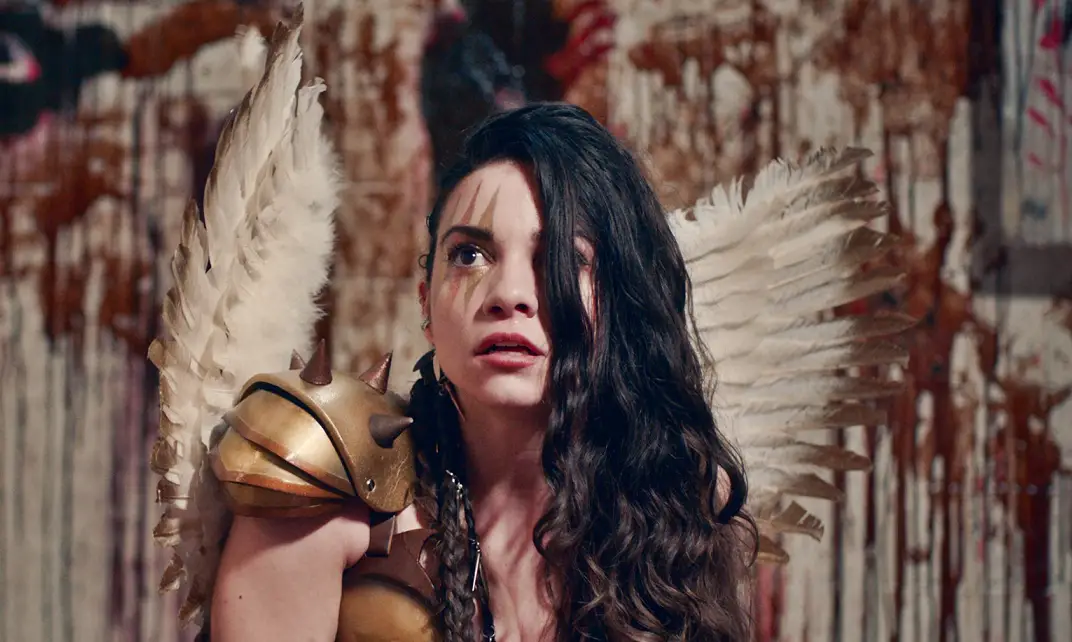 Terrorizing their town, Art the Clown (David Howard Thornton) is brutally killing those who stand in his path (or even just annoy him). Since it's Halloween, Art has creatively incorporated one of his kills into a Halloween display…which involves children. Already topping his murders from the first film, the kills exceed all expectations and Art exposes more of himself–figuratively and literally. He remains unbothered and stays true to his psychotic self.
With intense visuals and a beautiful and chaotic dream sequence, Art has started to infiltrate the siblings' lives and cause them pain. But it's Halloween night and Sienna has put months of work into her costume and is determined to have a good time even after her outfit gets ruined by a mysterious fire. After Sienna and Jonathan both have creepy run-ins with Art, they must fight to survive inside his carnival lair.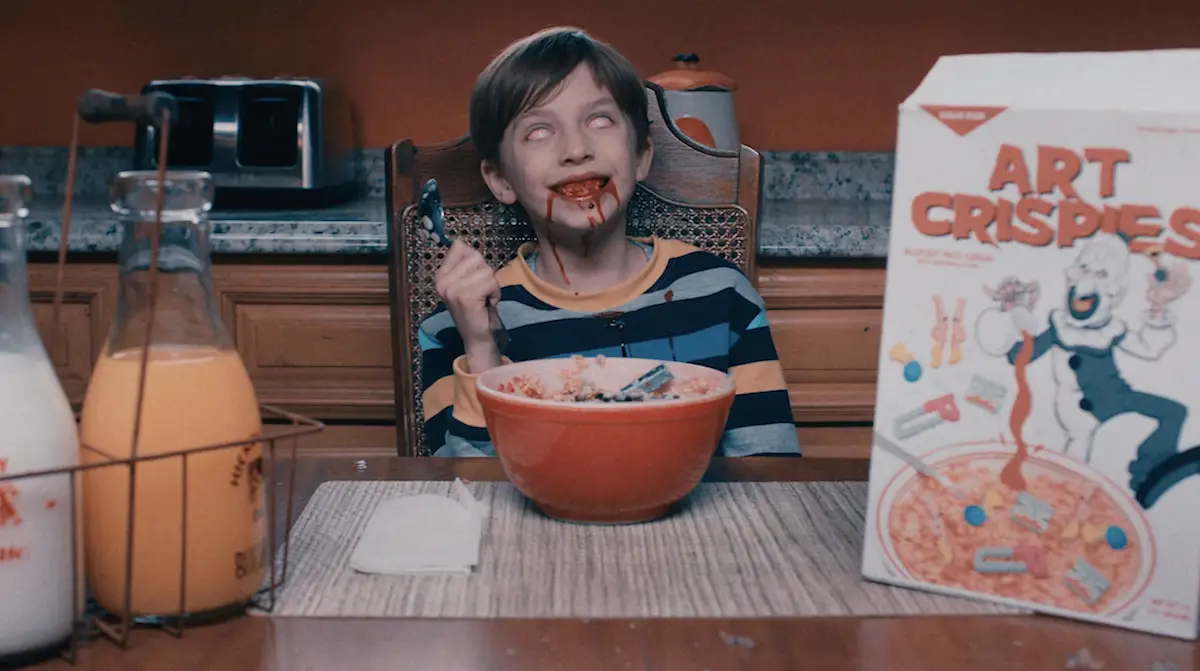 Sienna is a sensational final girl–going head to head with Art, protecting her younger brother, and pushing through the pain. They make the perfect villain and heroine.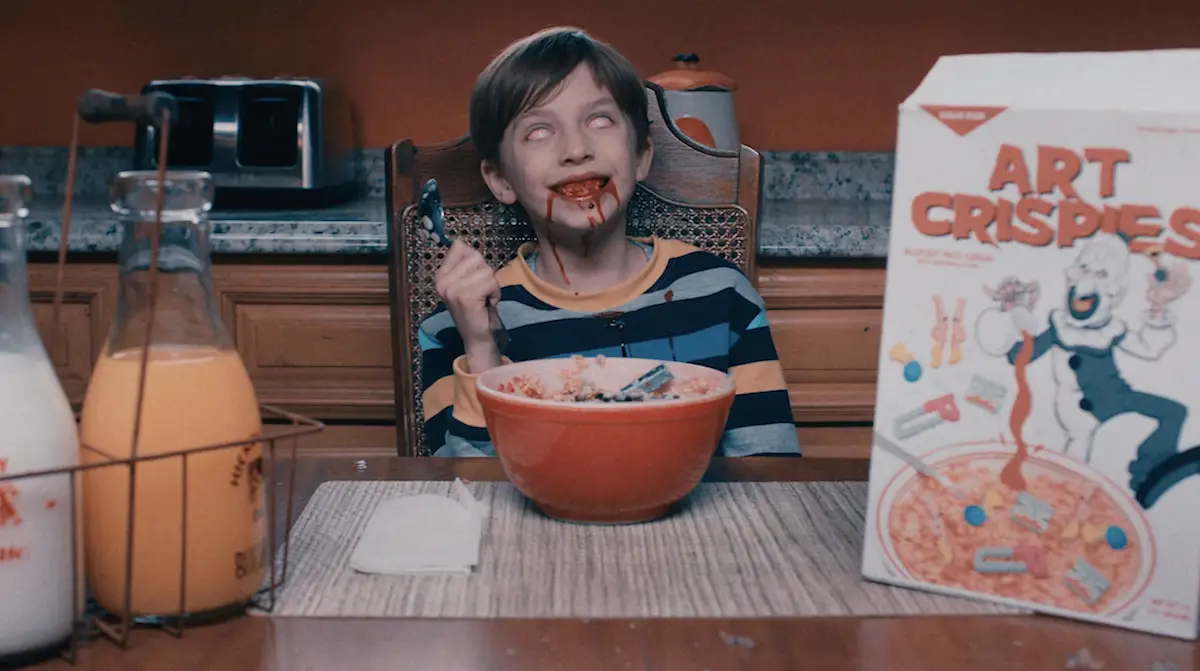 Blood and bodies should be the tagline of this film..since it's completely hardcore and disturbing in all the right ways. By far one of the creepiest clown films, Terrifier 2 is thrilling and won't disappoint the fans and the new viewers who are looking for an intense slasher thriller to watch. With a runtime of 2 hours and 18 minutes, the entertainment doesn't stop between the twisted killer and the atmospheric tension – the storyline always keeps moving forward.
After being resurrected by a sinister entity, Art the Clown returns to the timid town of Miles County where he targets a teenage girl and her younger brother on Halloween night.
TERRIFIER 2 is in theaters from Cinedigm in partnership with Iconic Events.