The Arbors is one of the more emotional horror films I've experienced this year. At first glance it's a creature feature, but plays out more as a psychological thriller.
Ethan (Drew Matthews) is a reclusive man who spends most of his time at home when he's not at his job as a locksmith. The extent of his social life is limited to visiting his brother, sister-in-law, and niece.
Ethan's relationship with his younger brother, Shane (Ryan Davenport), is strained. Despite both siblings still living in their small hometown, the brothers have grown apart in their adult years. Shane's wife, Lynn (Alexandra Rose), serves as a communicative middle man between the pair.
Most of Ethan's attempts at connecting with Shane fall short. When he finds an odd creature on his drive home one evening, he tries to tell Shane about his discovery. Shane is not receptive, and soon Ethan discovers that the creature is dangerous. Ethan drops further attempts to share it with his brother. As the creature grows in size and strength, Ethan scrambles to cover its tracks and becomes a sort of involuntary accomplice to its crimes.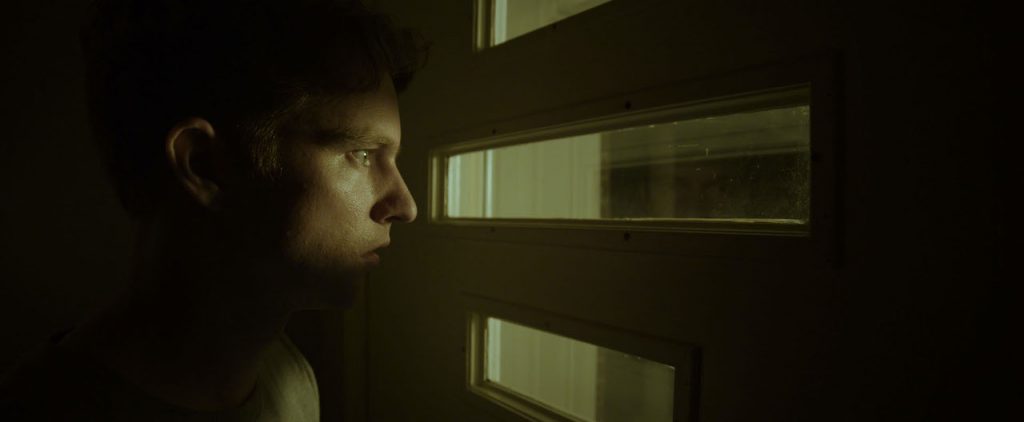 The Arbors has a great premise and an engaging storyline. Drew Matthews' portrayal of Ethan is memorable, and the emotions conveyed from his words and actions added to my empathy for his character. There are subtle moments in the film which emphasize his loneliness and failure to connect—some of which are truly heartbreaking.
The cinematography and the moody atmosphere added to the films appeal, and I found the score to be a great accompaniment to the emotional and dramatic scenes. The special effects were sound, and as far as the visuals go, I thought the film looked more like a big budget piece than an indie flick. I love when horror digs deep into heavy topics, and this film explores themes of loneliness/isolation, familial conflict, and grief.
While there was great intent and heart at the core of this film, the 2 hour runtime is overlong. I didn't need the film to focus more on the creature and its kills, necessarily. Given that The Arbors centered more on the character development and conversational moments, there were too many lulls in the action.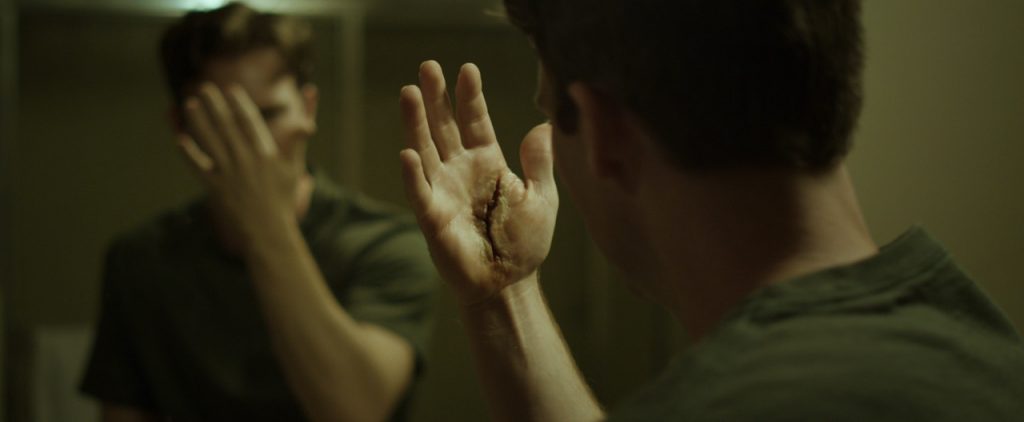 The dialogue and characterization didn't create enough excitement to maintain my interest. I wasn't disappointed by the fact that it turned out to be less of a creature feature than I thought it would be. I enjoy a slow burning, psychological thriller—but there needed to more to engage me across a runtime that long.
The filmmakers involved have a lot of promise, and bring creativity and heartfelt  storytelling to this particular horror. While this film could've been tightened up, it caught my attention and made me feel something. I would definitely be interested in checking out more from this director and writing team in the future.
WICKED RATING: 6/10
Director: Clayton Witmer
Writer: Chelsey Cummings, Clayton Witmer
Starring: Drew Matthews, Ryan Davenport, Sarah Cochrane
Release Date: March 27, 2020 (RiverRun International Film Festival)
Language: English
Runtime: 119 minutes