When a pair of high school students lose their biology teacher's cadaver, they set out on the hunt for a corpse to replace it with. Unfortunately for them and their entire town, the fellas make the mistake of stealing a cannibalistic humanoid underground dweller (AKA a C.H.U.D) named Bud. When Bud escapes and begins to infect those he comes into contact with, all hell breaks loose.
C.H.U.D. II is a silly sequel to a silly film. But that's all it's trying to be. And at that, it succeeds. Director David Irving doesn't necessarily do anything we haven't seen before and doesn't really improve upon the formulaic '80s zombie flick but his film is still a helluva lot of fun. It came out as the horror craze of the '80s was all but extinct and Irving wisely relied a great deal on comedy to keep his audience entertained. Not all of the jokes resonate but there are some pretty humorous scenes throughout the picture. A personal favorite of mine is the sequence with the bitter woman doing aerobics in a leopard  print leotard.
Performances from the main cast aren't half bad. Gerrit Graham (Phantom of the Paradise) is great as Bud The C.H.U.D. He has next to zero dialogue but his performance is sincere and comical. Brian Robbins (Cellar Dweller), Bill Calvert (Spiderman 2), and Tricia Leigh Fisher (Hostile Intentions) are perfectly satisfactory as the teenage leads. They have an onscreen chemistry that makes them bearable and even likable at times.
The effects are definitely dated by today's standards but considering that the film was clearly made for a very small budget, that is entirely forgivable. None of the FX work is necessarily bad, it just doesn't hold up in the same way certain other zombie films from the '80s do (IE: Return of the Living Dead).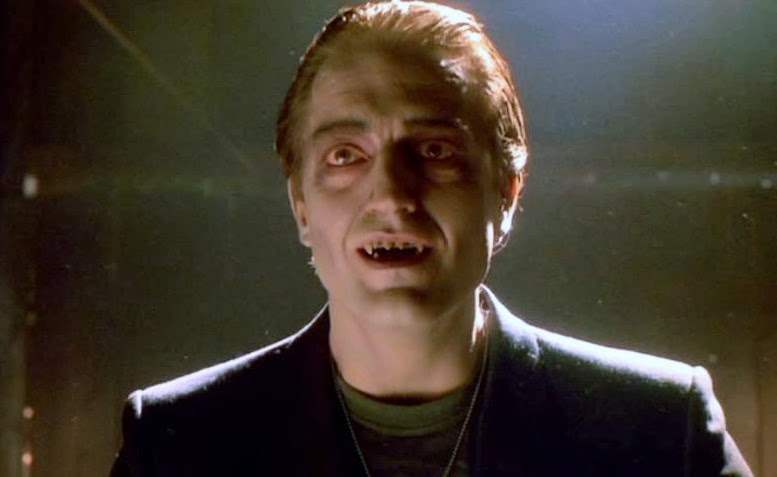 As for special features, this release does not disappoint. There is a commentary track with director David Irving that functions something like an interview and brief career retrospective. Also included is an interview with Gerrit Graham who plays Bud and an interview with Tricia Leigh Fisher who plays Katie. In addition, there is a featurette chronicling the makeup effects with FX artist Allan Apone, a video trailer, and a still gallery.
The transfer isn't quite as brilliant as some of the other Vestron releases of late but it's still substantially better than any existing transfer of the film. And considering what they likely had to work with, I am still reasonably impressed.
If you haven't yet seen this flick and you're looking for a nostalgic trip down memory lane, you could do much worse. I would definitely suggest giving C.H.U.D. II a look. You can pick up your copy of the Vestron Blu-Ray right here.
WICKED RATING: 5/10
Director(s): David Irving
Writer(s): Ed Naha (as M. Kane Jeeves)
Stars: Brian Robbins, Bill Calvert, Tricia Leigh Fisher, and Gerrit Graham
Release: Blu-Ray November 22, 2016
Studio/ Production Co: Vestron, LionsGate
Language: English
Length: 84-Minutes
Sub-Genre: Zombies