Who doesn't like some eye-candy to go with their horror? Luckily for us horror fans the genre is full of good looking guys to get us drooling. From bad boys, cute victims, and all those macho men in-between, these hot and handsome hunks certainly give us something to gawp at. Read on below for our favorite hot hunks in horror that give us the shivers in more ways than one! And don't forget to let us know who your favorite horror hunk is in the comments box provided below!
CHAD MICHAEL MURRAY- House of Wax
Chad Michael Murray and his brooding, bad boy character Nick Jones certainly got temperatures rising in House of Wax. Directed by Jaume Collet-Serra and also starring a good-looking cast of Elisha Cuthbert, Paris Hilton, Jared Padalecki and Robert Ri'chard, the House of Wax is smoking. But evil twin or not, the Murray is enough to make anyone melt.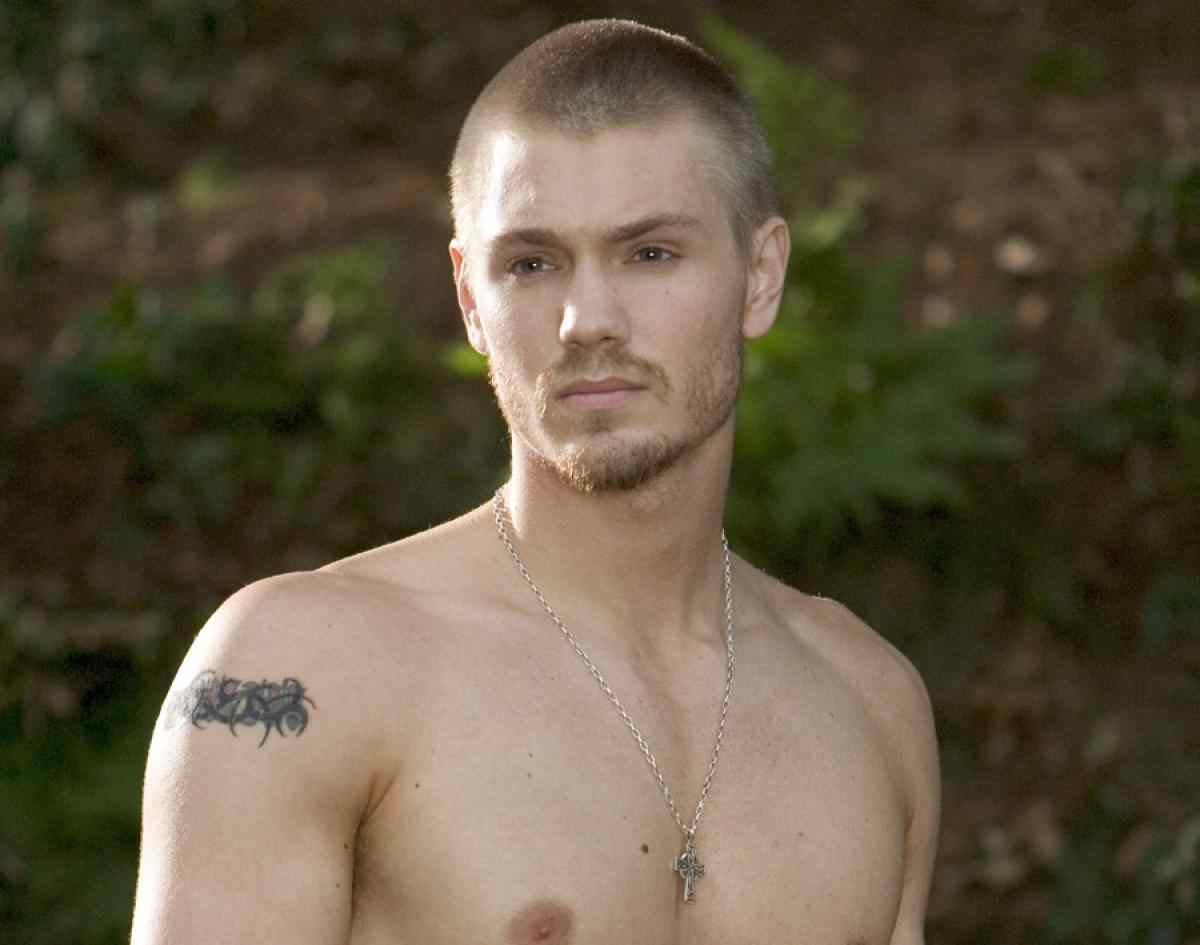 KELLAN LUTZ- A Nightmare on Elm Street
Unfortunately for me, and other fans of the Lutz, Kellan had a very-short lived role as Dean Russell in the remake of A Nightmare on Elm Street. Directed by Samuel Bayer, the 2010 remake only gave us a few starting shots of this beautiful beefcake before he was taken by the infamous Freddy Krueger. But even those short scenes were definitely worth a glimpse. I'd stay up all night for the Lutz.
RYAN PHILLIPPE- I Know What You Did Last Summer
The perfect pout, deep blue eyes, and a gorgeous mop of curls, Ryan Phillippe was one of the hottest hunks in horror of the late 90's. Barry Cox's shower/locker room sequence in pretty awful I Know What You Did Last Summer, directed by Jim Gillespie, made it all worthwhile. I know what he did, and I still like him.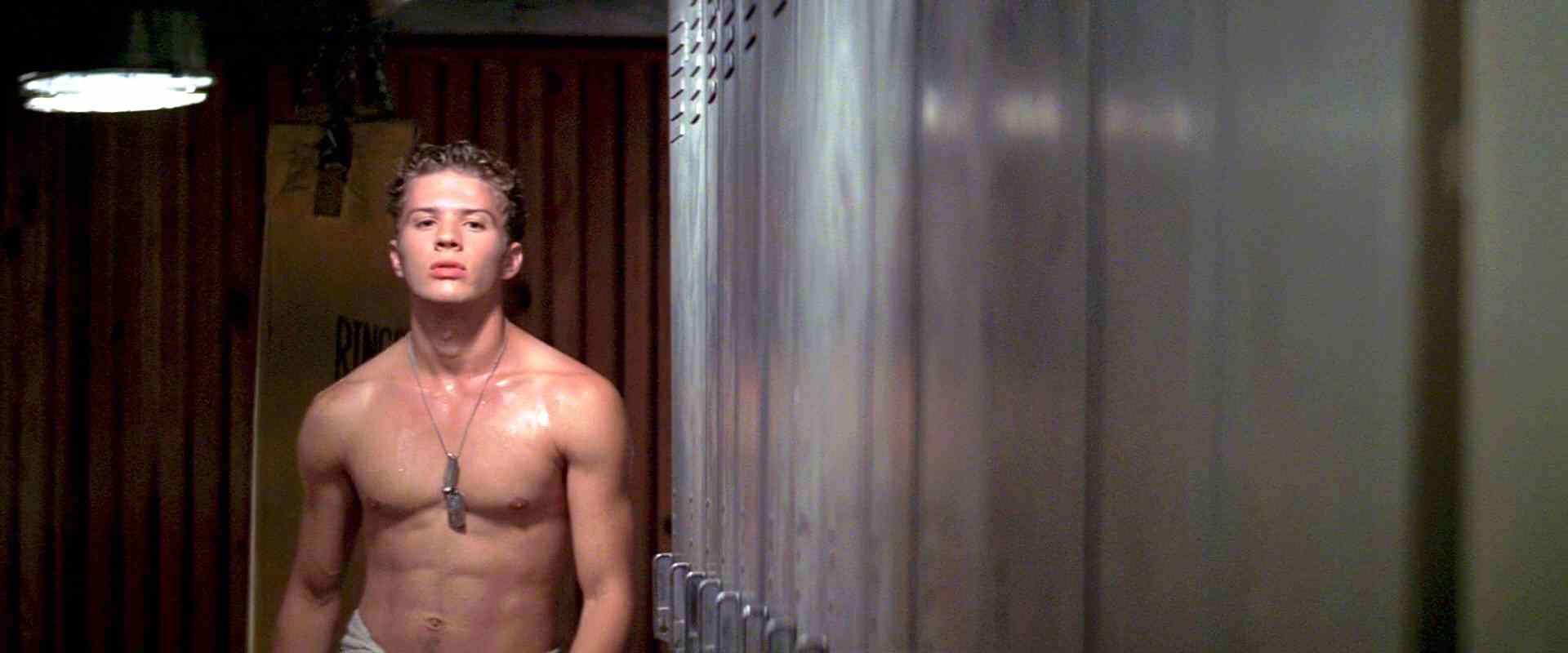 JAY HERNANDEZ- Hostel
Even with a gag ball in his mouth and begging for his life, Jay Hernandez, who plays Paxton in horror master Eli Roth's Hostel 1 & 2, still looks super-hot. The beautiful boy that makes us go crazy. I would never send someone that pretty to the slaughter, but I may keep them tied up. Just kidding. (Anyone got a spare $25,000?)
CHRIS HEMWORTH- The Cabin in the Woods
The Cabin in the Woods, directed by Drew Goddard, is one horror movie most either love or hate. Plenty of interesting visuals, perhaps not the best executed, but one sight for sore eyes was Chris Hemsworth as Curt. The buff Australian bad boy who looks good even while riding a motorbike into a force shield.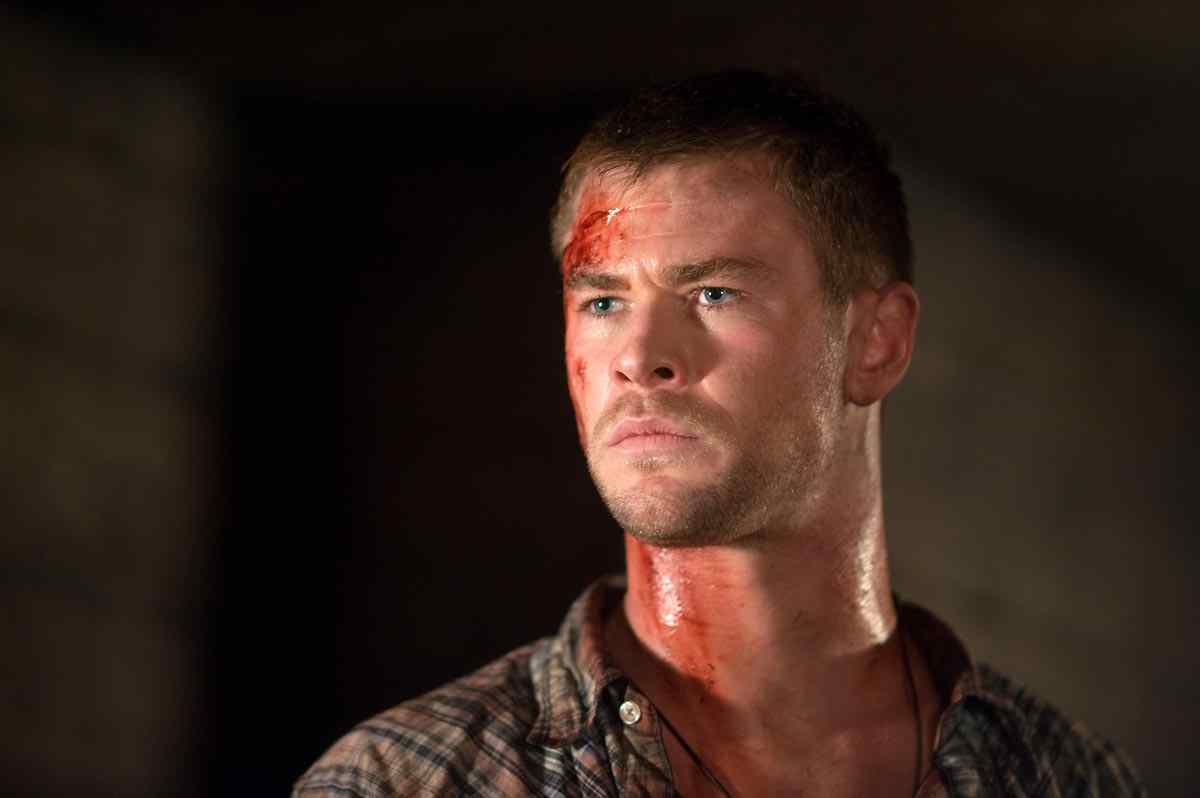 DESMOND HARRINGTON- Wrong Turn
I've been a fan of the Wrong Turn franchise ever since the first, directed by Rob Schmidt was released in 2003. Mainly because of sexy and smoldering Desmond Harrington who plays Chris Flynn. This hot hunk in horror greatly helps with having to look at the not-so-handsome hill-billy killers. If I ever end up stranded in degenerate town, I'd like a Harrington by my side.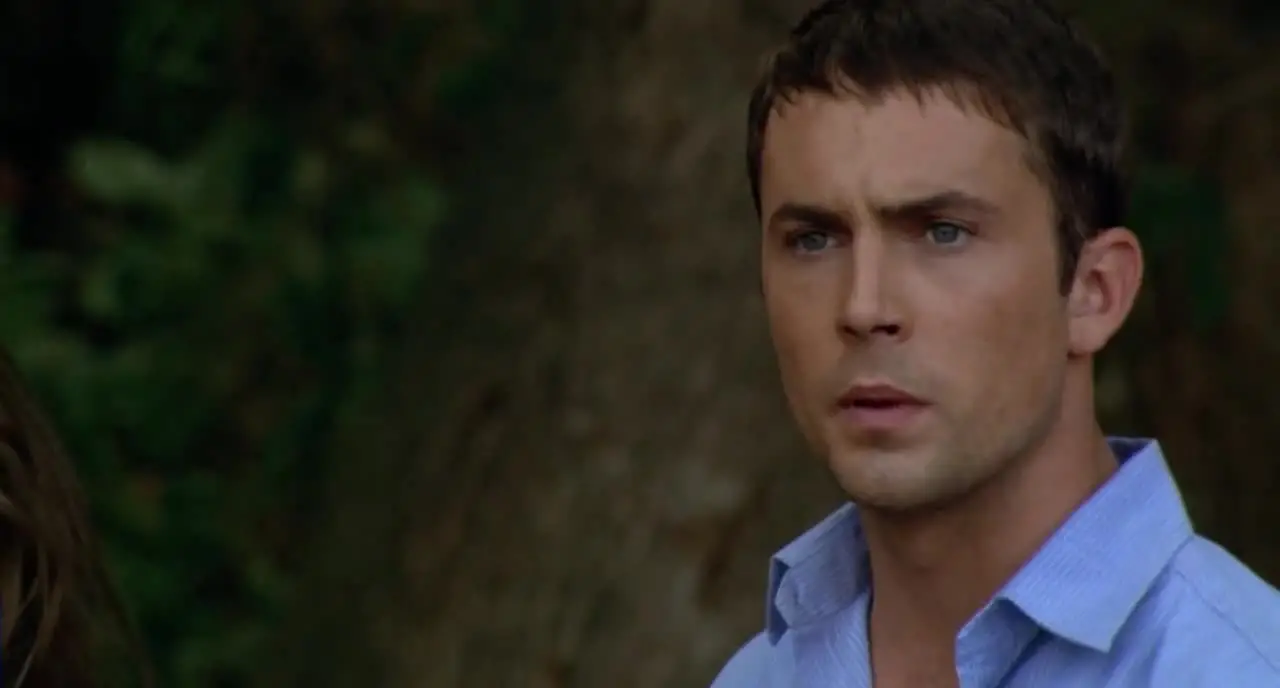 CHRISTIAN BALE- American Psycho 
Christian Bale plays psychotic Patrick Bateman in killer thriller, American Psycho, directed by Mary Harron. Looking past his murderous rampages for a moment, you'll appreciate Christian Bale's hotness, even if slightly creepy, in a number of naked scenes and all those impeccably tailored suits.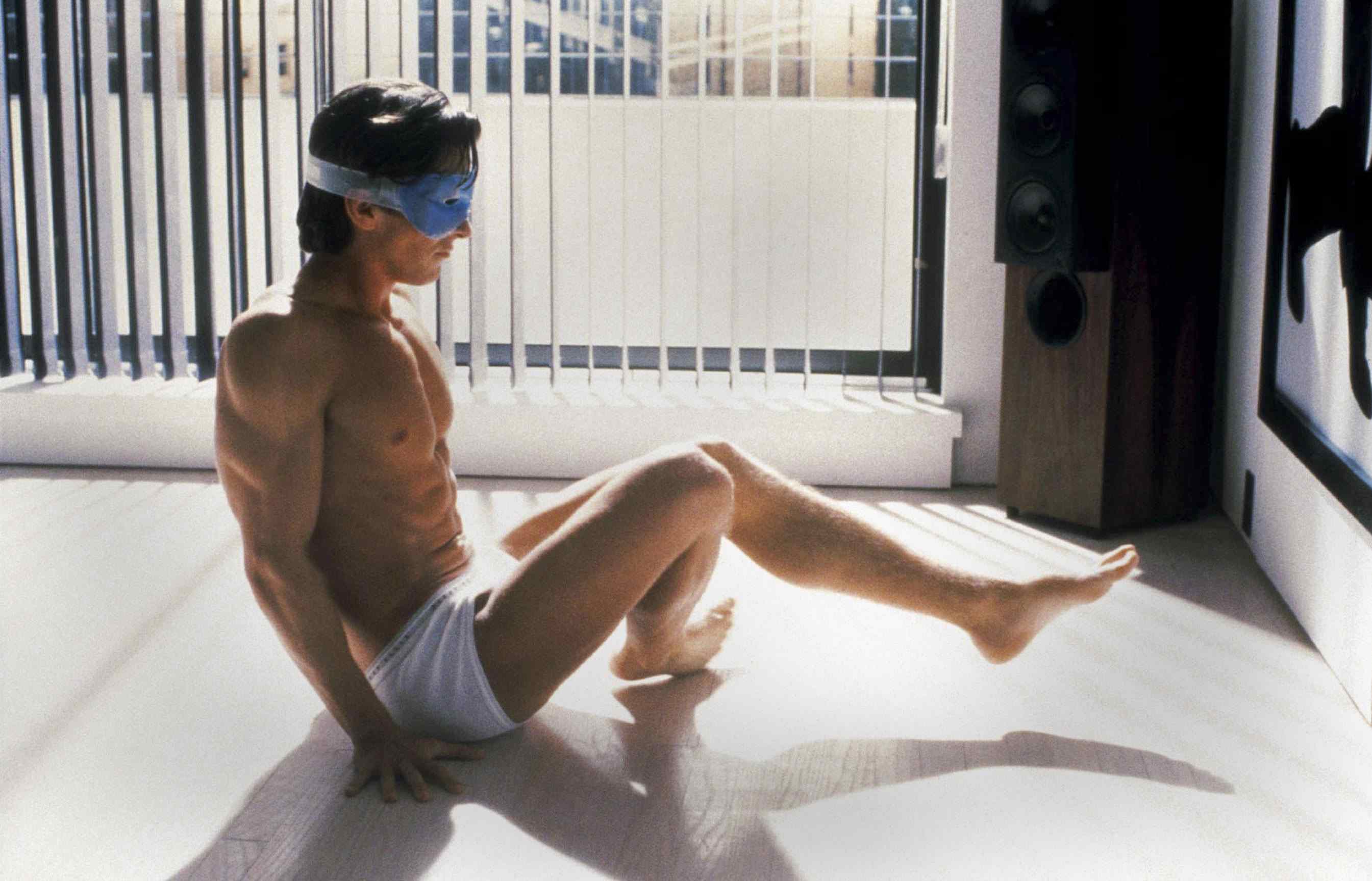 WILL SMITH- I am Legend
Will Smith, plays the resourceful Robert Neville in the infectious I am Legend, and struggles to keep his sanity while fighting the infected, but still manages to stay good looking and keeping himself in very good shape. Maybe not a hot hunk of horror but I wouldn't mind being one of very few survivors left with the Willy.
SKEET ULRICH- Scream
If Ghostface in Wes Craven's 90's classic slasher Scream wasn't enough to keep you up all night, Skeet Ulrich's pretty face as Billy just might be. He might not be the best boyfriend around but he makes the act of licking red corn syrup off your fingers seem like a lot of fun.
RYAN REYNOLDS- The Amityville Horror 
If you can look past the possessed dad trying to murder his family, I think you'll appreciate this ridiculously hot hunk of horror. The handsome and ripped Mr Ryan Reynolds plays George Lutz in The Amityville Horror 2005 remake, directed by Andrew Douglas and also starring Melissa George. I'd definitely get axed by the Reynolds.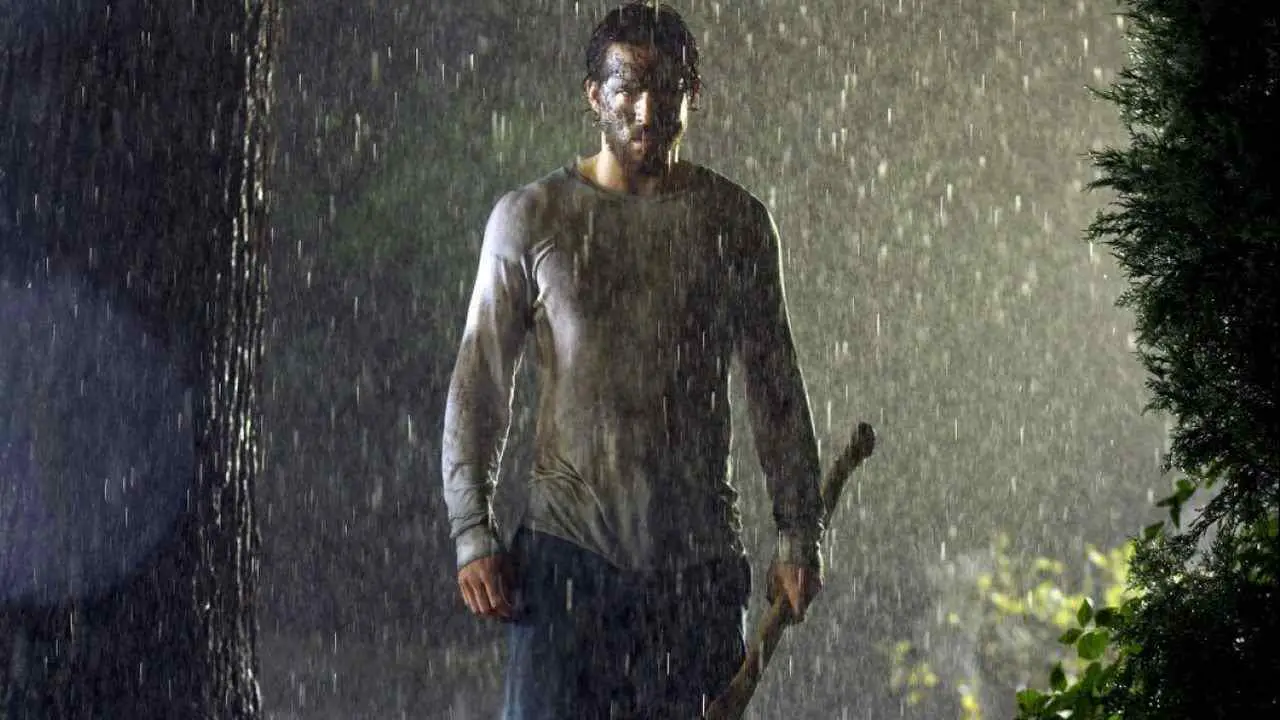 Which from the above, or from your own hot hunks of horror list, makes you weak at the knees? Leave a comment in the box below!