In many ways, 2020 has felt never-ending. Those of us who typically turn to the cinema in our darkest moments were forced to contend with a period in which virtually nothing opened in theatres – neither the biggest blockbusters nor the tiniest indie features. Massive movies pushed their opening days back or were dumped on VOD. Those that trudged onward, such as Christopher Nolan's Tenet, were criticized for putting customers at risk by forcing them to leave their homes to watch a film that "had" to be seen on the big screen.
And yet, life found a way, at least when it came to horror. Long considered the ugly stepchild of cinema, our beloved genre proved that even fire can't stop Frankenstein's Monster. Horror dominated the conversation several times over because, well, there wasn't a whole lot else to discuss. There were even a couple cases when horror utilized the pandemic in a major way not by making a movie about it, but by cleverly featuring it in the background. In a year where nothing felt normal, we could still cling to horror.
Before I get to my Top 10, which really could've been a Top 20 thanks to all the incredible releases this year, here are some honourable mentions. Blood Quantum is the best zombie movie I've seen in a very long time, and it's doubly affecting considering how much trouble it was for filmmaker Jeff Barnaby to even get it made in the first place. Abner Pastoll's A Good Woman is Hard to Find contains arguably the bravest performance of the year, from Irish actress Sarah Bolger who, among other things, utilizes a vibrator as a weapon. Sea Fever is a female-directed and fronted Irish aquatic monster movie rooted in one woman's survival instincts above all else that's beautifully shot and loaded with surprises.
The similarly ocean-adjacent The Beach House boasts the most sickening display of feet-based trauma since Blair Witch, while Underwater turns Kristen Stewart into Ellen Ripley under the sea ('nuff said). Elsewhere, Nic Cage impressed one again with a loony impression of his father, among other things, in Color out of Space, Richard Stanley's return to form take on Lovecraft, while Relic and 12 Hour Shift proved once and for all that women's stories can and should be told in horror, and that allowing female filmmakers the freedom to tell them frequently results in terrifying, heart-wrenching and hugely entertaining films like these two. The future is assuredly female, and we should be very, very afraid.
All of these movies are worth your time, and you can catch 'em all On Demand, too, so there's no excuse for not catching up (particularly if lockdown continues on interminably). For me, though, these are the ten horror movies that made 2020 much more bearable:
The Invisible Man
Right at the top of the year, Leigh Whannell's expertly crafted, and completely unexpected, modern take on the Invisible Man legend dropped and with it came a whole rush of think-pieces excavating its rather brilliant take on gaslighting. Boasting a career-best performance from lead Elisabeth Moss as an abuse victim being stalked by her hideous former partner, a tech magnate who has figured out a way to be invisible, the movie is stunningly shot and sharply edited with jaw-dropping VFX on display throughout. It's also choreographed to within an inch of its life, often to a heart-stopping extent (that opening sequence is an all-timer that loses none of its power no matter how many times you watch it). Whannell's take on several well-worn tropes is consistently surprising and entertaining, but his film is also equal parts compelling, heartbreakingly realistic and bone-chillingly terrifying. The Invisible Man is a remarkable achievement, and it could only have been released in a year when, finally, abuse victims' stories are no longer being ignored.
His House
Debuts like His House don't come along very often, arguably because POC have been kept out of the conversation for so damn long. Black horror is really having a moment right now, thanks in large part to Jordan Peele's celebrated work on the one-two punch that was Get Out and Us. Nia DaCosta's Candyman, meanwhile, was the one movie we didn't mind being pushed back to 2021 because evidently it has to be seen on the big screen (unlike Tenet, which is just as dull at home as it is in the theatre, with your eardrums being blown out by the omnipresent score regardless, but I digress). His House was released on Netflix, making it the ideal horror to watch while stuck quarantining at home. Most of the action takes place in a house, too, establishing it as one of the most bizarrely topical films of the year. Remi Weekes real-life horror story is scary – fundamentally, consistently so – but it's also a devastatingly unflinching tale of asylum seekers doing their best to make a new life for themselves under increasingly difficult circumstances. A complete triumph, with a couple excellent performances at its heart from Sope Dirisu and Wunmi Mosaku, and one of the most overlooked releases of 2020 by far.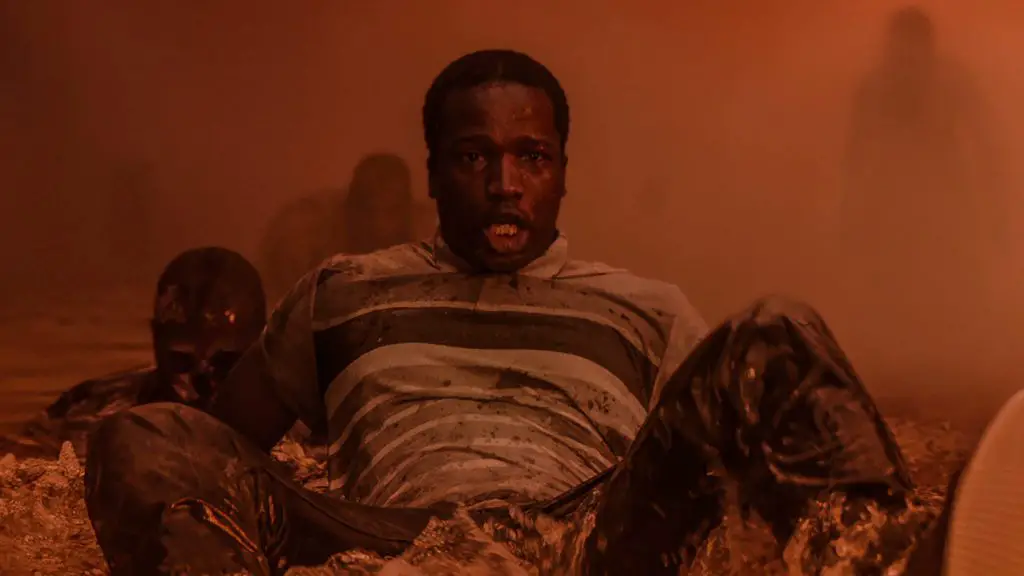 Freaky
Freaky is the kind of movie you never realized you needed until it comes along and slaps you in the face – before flipping its hair and sashaying off, naturally. A slyly feminist take on body swap comedies with an ingenious, and completely bonkers, contemporary slasher twist, the movie sees Kathryn Newton and Vince Vaughn facing off as a shy high-schooler and the local serial killer who switch bodies and must try to get back where they belong before it's too late. The hard-R rating differentiates the movie from director Christopher Landon's beloved Happy Death Day series, but Freaky has the same caustic humour, a strong, complex female lead, and bucket-loads of gore. It's insanely quotable too, meaning the flick has instant re-watch potential. A Friday the 13th style franchise surely awaits.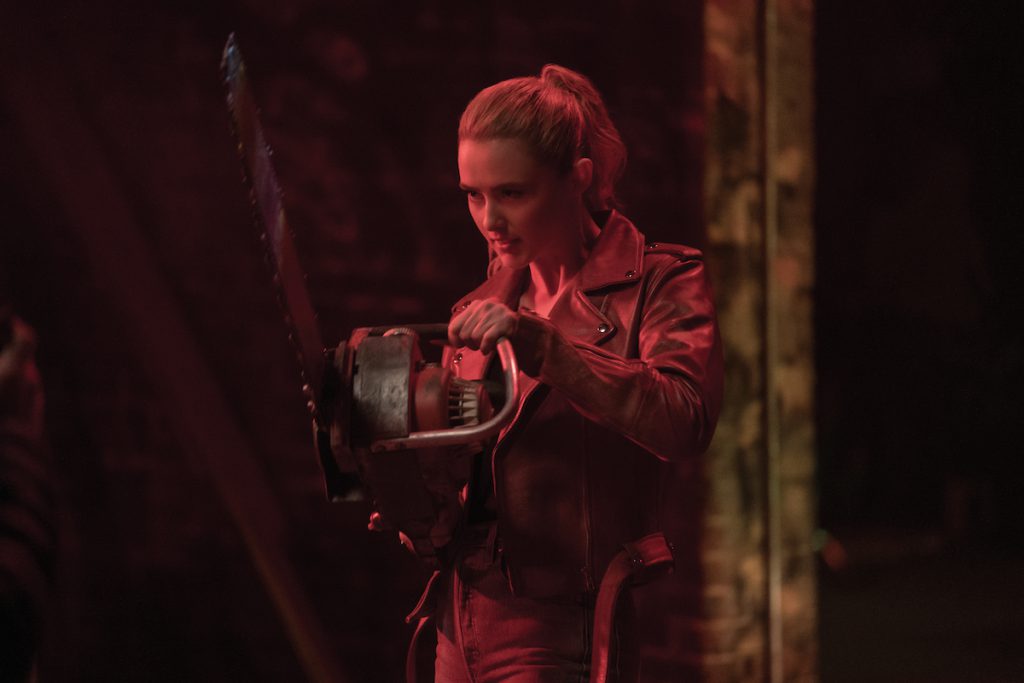 The Pool
Last year, Crawl proved there was life in the killer alligator genre yet and in 2020 The Pool took it one step further with the most terrifying and soul-destroying take imaginable. Sure, Black Water: Abyss also dropped this year and was somewhat decent (at least compared to the insufferable original) but this Thai shocker, which technically features a croc not a gator, is a major find. Most of us only got to see it this year, when the movie dropped on Shudder with little fanfare, but those who caught the trailer a year or two ago knew what to expect. The gut-churning premise finds a poor guy trapped in an empty, six-foot-deep pool with a hungry predator stalking him. It's endlessly inventive, even if a moment with a dog is best forgotten due to pure cruelty, and the ending is impossible to predict. Not an easy watch by any means but assuredly one of the most affecting horror releases of the year.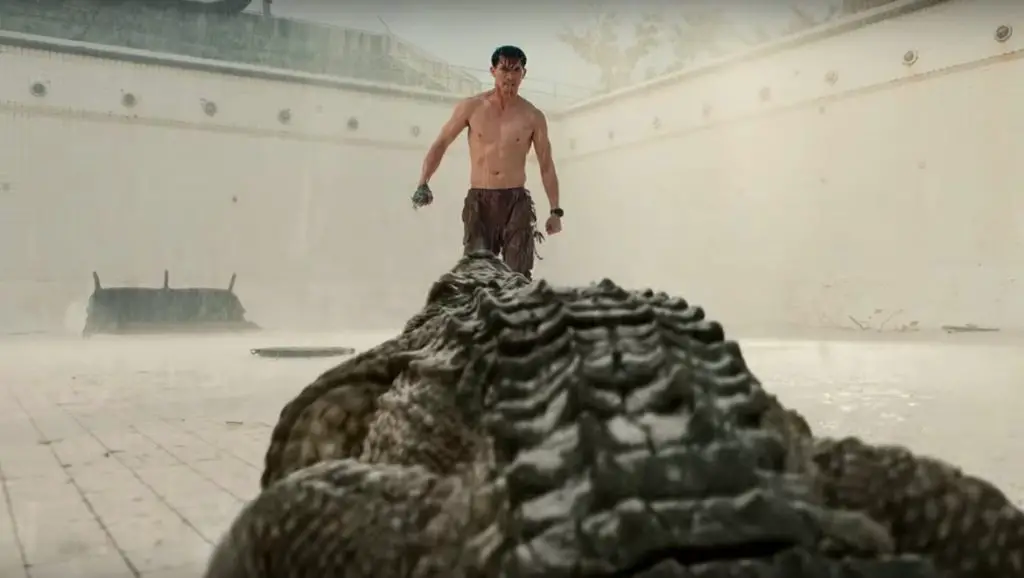 Spiral
LGBTQ horror got a real shot in the arm with this terrific nineties-set Canadian chiller, starring Jeffrey Bowyer-Chapman in a career-making performance alongside Riverdale's Lochlyn Munro as his aggressor. Mixing elements of religious cultism, homegrown ignorance, and shocking all-out gore, Spiral proves once again that the biggest threats are often those lurking just on the periphery. The greatest achievement of Kurtis David Harder's film is that it never feels like pandering or agenda-pushing. The central couple being gay is incidental until we realize why they are being targeted, but the protagonists are treated just like anybody else in a horror movie would be, which is real progress. The fact Harder, alongside Colin Minihan and John Poliquin, who co-wrote the sharp, empathetic script, made a movie that feels just as relevant now as it would've done were it released during the time period in which it's set sadly speaks to how much work there's still left to do.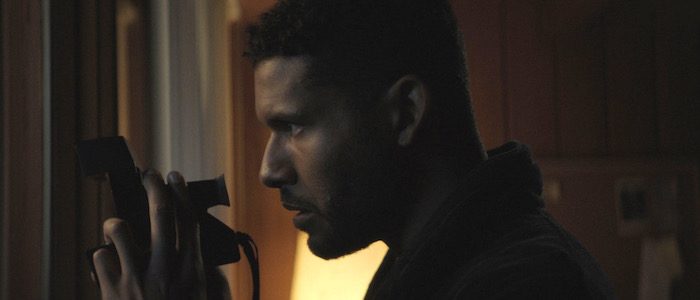 Possessor
With a surname like "Cronenberg" horror fans are expecting big things, and man did Possessor, the sophomore feature from Brandon, son of David, Cronenberg deliver. Featuring the most violent and visceral body horror and practical gore this year by far, the film somehow feels both futuristic and curiously of our time. Female-fronted, with the enigmatic Andrea Riseborough leading the charge following her scene-stealing turn in last year's standout, Mandy, and the one and only Jennifer Jason Leigh as her antagonistic, opaque boss, Possessor posits deep questions about the very nature of humanity amid all the splatter. It's tough to get a handle on, but such is the film's immense power as an exercise in both mind-bending weirdness and jaw-dropping spectacle. Contains one of the most frightening skin-mask sequences since The Texas Chain Saw Massacre, which is no small feat.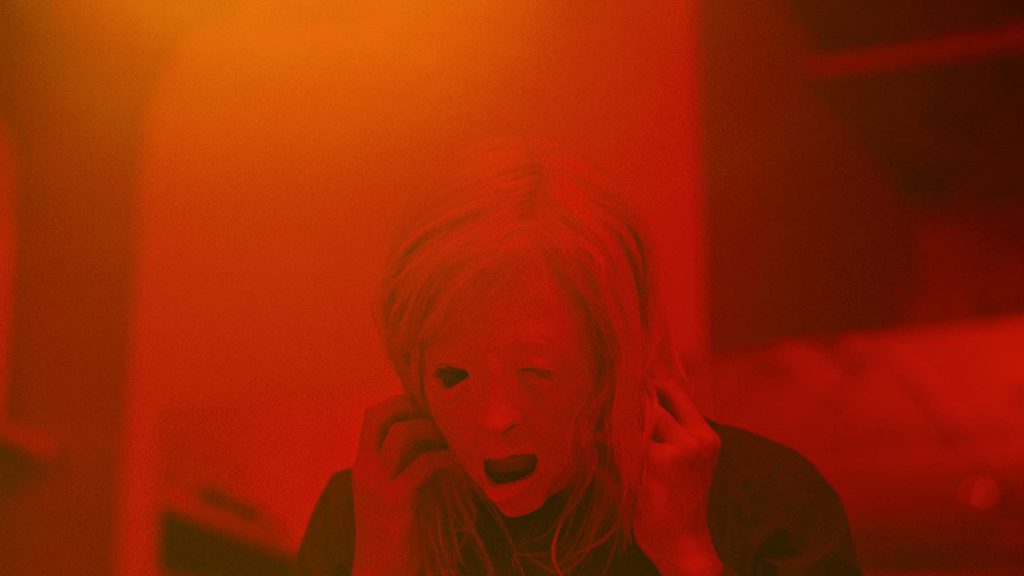 The Wolf of Snow Hollow
Another accomplished sophomore feature, albeit a much stranger follow-up overall, is The Wolf of Snow Hollow, Jim Cummings' highly anticipated second film after his stunning festival darling, Thunder Road. Here, Cummings once again takes a starring role but if it's possible his character is even more loathsome. As the local wannabe sheriff, who's long lived in the shadow of his perfect father (played with light grace by the late Robert Forster) and has an obvious drinking problem, Cummings is at his most vulnerable, raw, and wickedly funny. He's ably supported by a key cast including the lovable Riki Lindhome as his long-suffering and far more competent colleague. Remarkably, the fact the featured werewolf is quite obviously a man in a suit pays off in a brilliant, ballsy, and bizarre manner that will thrill horror fans – especially those who long for the days when lycanthropes were given the respect they deserved.

Related: The Wolf of Snow Hollow is An All-Timer in the Making [Fantastic Fest Review]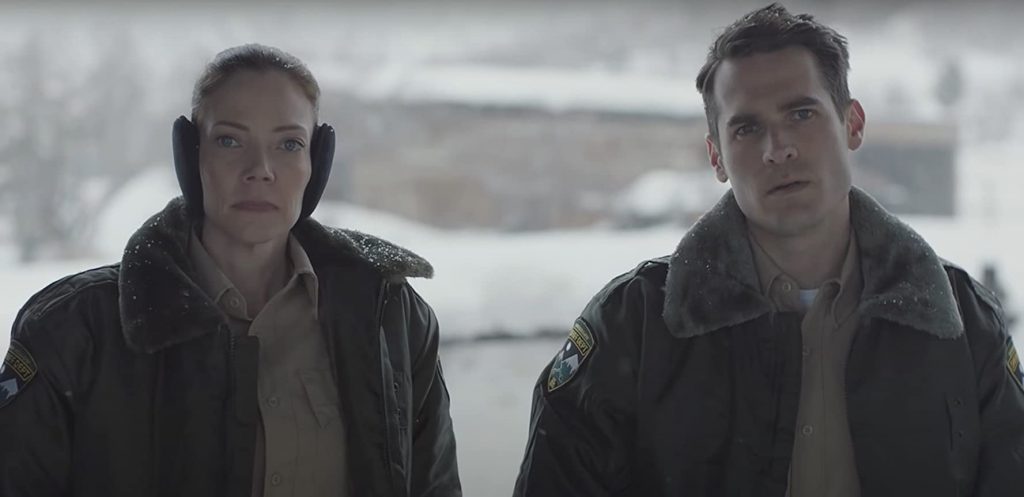 Scare Package / The Mortuary Collection
Anthology movies are notoriously difficult to get right, particularly in horror, but this year we got two great ones and, quite honestly, I can't pick a fave. Aaron B. Koontz and Cameron Burns' Scare Package is a hilarious, anarchic and incredibly fresh take on the format boasting impressive work predominantly from women, POC, and queer filmmakers. Beloved WWE star Dustin Rhodes enjoys a cameo as a Jason-style serial killer and most of the action takes place in a video store. Happily, that's not even half of its fun, gory delights. The Mortuary Collection is the darker of the two and, because it's courtesy of just one filmmaker (Ryan Spindell, who also scripted) there's an innate cohesion to the narrative here that's typically missing from these kinds of movies. The inimitable Clancy Brown is on Crypt Keeper duties as the resident storyteller, but even his wraparound tale has a killer payoff. Both films are cult classics in the making; double bill for maximum fun and frights (on Shudder, natch).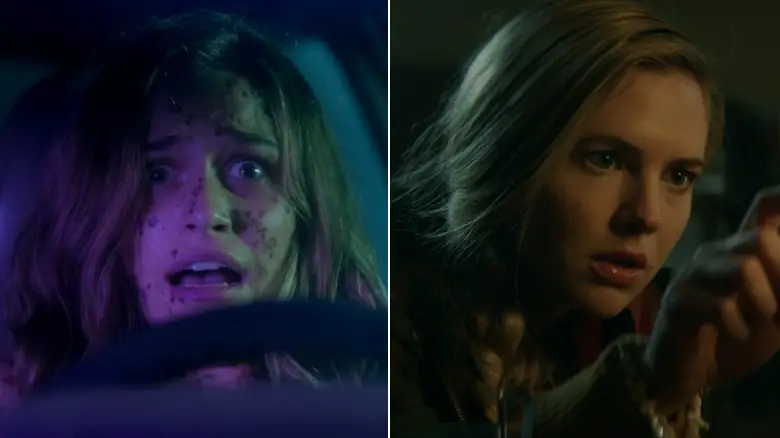 Extra Ordinary
We Irish usually don't do horror very well but maybe it's because, up until this year, we'd rarely indulged in a bit of horror-comedy. That all changed with the arrival of Extra Ordinary, a Ghostbusters riff with beloved comedian Maeve Higgins at its helm that also features the brilliant Will Forte in a key supporting role (in a brilliantly bad wig, to boot). Frequently laugh-out-loud funny, this is the kind of movie you're going to need to rewind over and over to catch all the great lines. Reportedly, bags of pebbles had to be handed out at the American screenings rather than gravel, because y'all don't know what gravel is but, let's face it, "a gravel" is a much funnier line than "a pebble." Warning: this movie hits extra hard if you are currently learning how to drive nor planning to do so soon. Or if you enjoy satanic rituals. And remember, if you have nightmares after eating cheese, you may have eaten a ghost.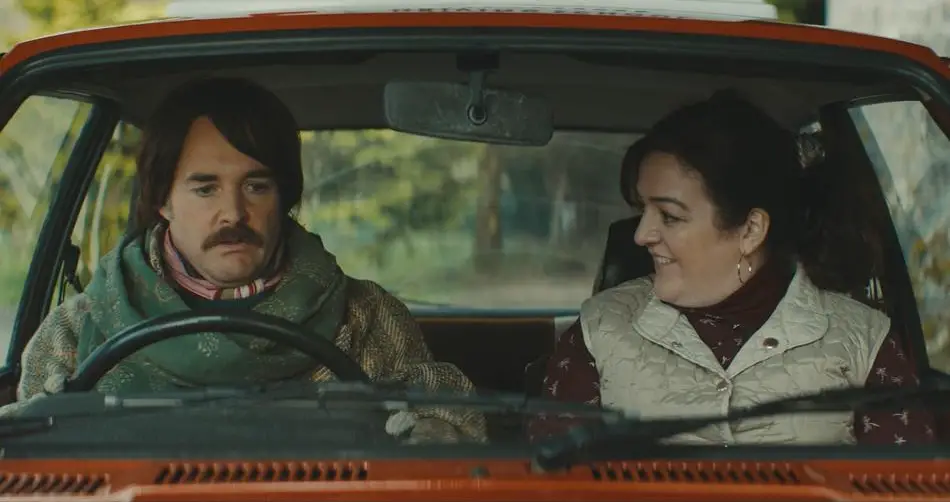 Host
If 2020 was a movie, it would be Host. The no-budget Zoom-based shocker from British filmmaker Rob Savage, the script for which he co-wrote with pals Gemma Hurley and Jed Shepherd, capitalized on an extremely 2020 trend. And yet, there's a sense that, like the best Internet horror movies that came before it – The Den, the Unfriended series, Death of a Vlogger – the story is simultaneously unique and universal enough that ageing won't be an issue. Clocking in at just under an hour, there were suggestions Host wasn't really a movie, but clearly such idiotic chatter came to us courtesy of the same people who just have to talk loudly during a horror movie to prove how really not scared they are (side note: they are always shitting it, plain and simple). Savage's movie is bloodcurdling. It's difficult to watch at times and yet impossible to look away from, your gaze glued to the screen in a similar manner to the boxed-in protagonists, who blindly conduct a séance and wind up summoning a malevolent presence that plays with Instagram-style filters and household furniture alike, among many other horrifying things. Might actually boast the scariest ironing board-based moment in horror. An all-timer for a very specific moment in time.