It's just a movie, they said. It isn't real, they said. Oh, except the instances below. Arguably the most interesting cinematic serial killers are those who are based on real life people.  They stalk, torture, and kill; and we can't get enough of their stories. Plenty of real-life serial killer cases have made their way onto the big screen, and most, are truly horrifying. Here is Wicked Horror's top five horror movies based on real life serial killers. Read on and comment below.
MOVIE: Monster
KILLER: Aileen Wuornos
Before Aileen Wuornos was born, her father hanged himself in prison after being locked up for raping a 7-year-old girl. Abandoned by her mother, she engaged in sex acts early on, including with her brother. Wuornos went on to kill six men (she was not tried for a seventh murder) in Florida in the late 1980s and early 1990s. She claimed the men were trying to rape her and she killed them in self-defense.
She was convicted, sentenced to death and executed by the State of Florida by lethal injection on October 9th, 2002. Monster was released in 2003 and Wuornos was played by Charlize Theron, and her fictionalized lover, Selby Wall (based on Wuornos' real-life girlfriend Tyria Moore), was played by Christina Ricci. Patty Jenkins wrote and directed the film.
Theron received overwhelming critical acclaim and won seventeen awards for her portrayal, including the Academy Award for Best Actress, Golden Globe Award for Best Actress and the Screen Actors Guild Awards for Outstanding Lead Actress.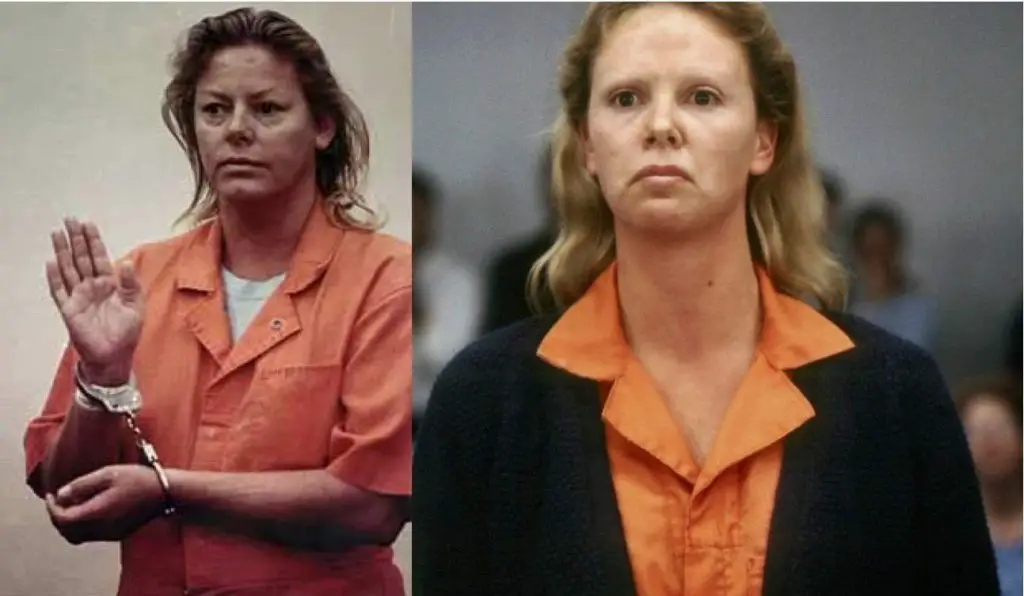 MOVIE: Henry: Portrait of a Serial Killer
KILLER: Henry Lee Lucas
Henry Lee Lucas was an American serial killer convicted on 11 charges of murder. Subjected to untold horrors by his insanely abusive mother, Lucas indulged in sadistic depravity while still a child. By thirteen, he was engaging in sex with his older half-brother, who also introduced Henry to the joys of bestiality and animal torture. One year later, he committed his first murder, strangling a seventeen year-old girl who resisted his efforts to rape her. Lucas was arrested in Texas, he claimed to have killed 60 people after arrest. He later recanted the confessions but his death toll seems to be at the 350 mark. Lucas was sentenced to life in prison in 1998 and died in 2001 of a heart attack.
Henry: Portrait of a Serial Killer is a 1986 American horror film directed and co-written by John McNaughton. Starring Michael Rooker as Lucas, Tom Towles as Otis, a prison buddy with whom Henry lived, and Tracy Arnold as Becky, Otis' sister.
Henry was filmed in 1985 but had difficulty finding a distributor. It premiered at the Chicago International Film Festival in 1986 and played at film festivals throughout the late 1980s. Following successful showings during which it attracted both controversy and positive critical attention.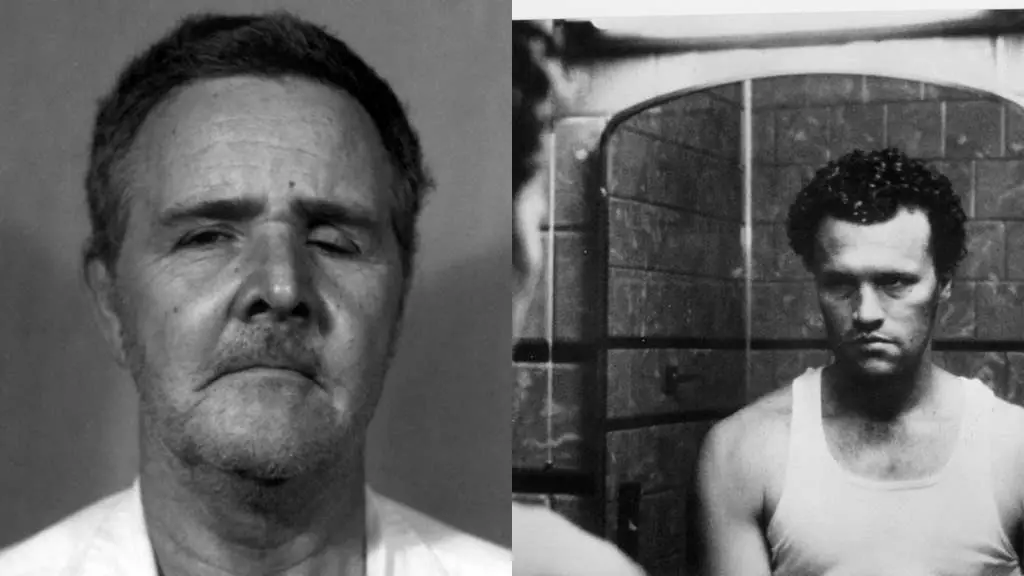 MOVIE: The Snowtown Murders
KILLER: John Bunting
John Justin Bunting is an Australian serial killer from Adelaide, South Australia, currently serving eleven consecutive sentences of life imprisonment without the possibility of parole for his role in the murder of 11 victims of The Snowtown murders. Bunting, the deadly ringleader of Australia's gruesome killings, was driven to murder by his hatred for pedophiles and homosexuals. Bunting lured others into his devilish scheme to rid the world of its "waste." One of his followers considered him a sort of father figure. 23-year-old James Vlassakis later admitted to killing four people, including his half-brother and his step-brother. Eight defleshed and dismembered bodies were found in six hidden acid vats. Bunting has been described as a skilled manipulator of people and "Australia's worst serial killer".
Snowtown, also known as The Snowtown Murders, is a 2011 Australian crime, mystery, drama directed by Justin Kurzel in his directorial debut and written by Shaun Grant based on the true story of The Snowtown murders. Daniel Henshall plays killer John Bunting. Snowtown premiered at the 2011 Adelaide Film Festival and won the festival's "Audience Award", and was selected as one of seven films from around the world that were shown at International Critics' Week competitions that ran in parallel with the 2011 Cannes Film Festival. At Cannes, the film was awarded with a Special Mention.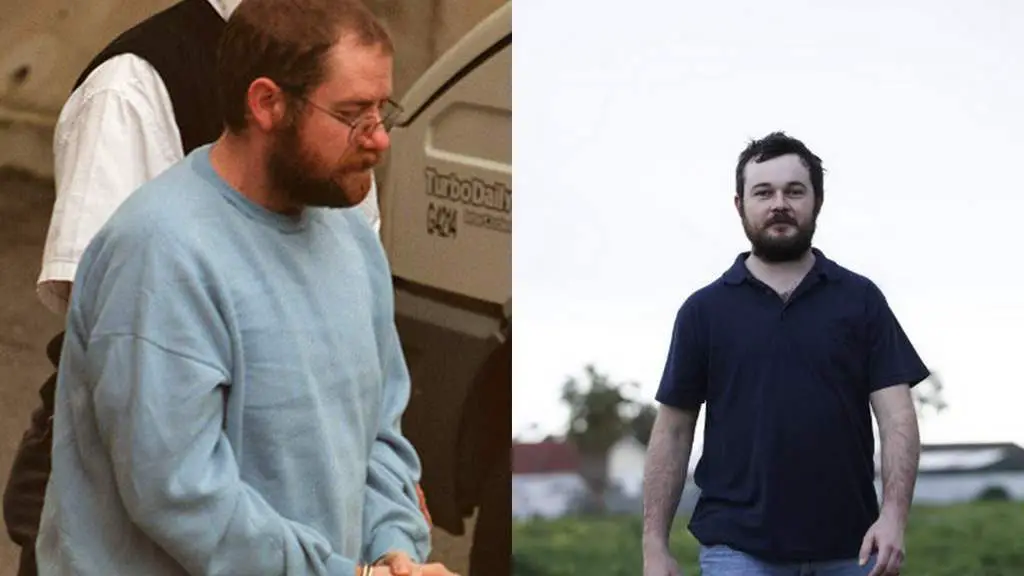 MOVIE: The Texas Chain Saw Massacre
KILLER: Ed Gein
Edward Theodore Gein was an American killer and body snatcher. Gein gathered widespread notoriety after authorities discovered Gein had exhumed corpses from local graveyards and fashioned trophies and keepsakes for himself and his home from their bones and skin. Gein confessed to killing two women–tavern owner Mary Hogan and Bernice Worden. Initially found unfit for trial, after confinement in a mental health facility, in 1968 Gein was found guilty but legally insane for the murder of Worden and was confined in psychiatric institutions. He died at Mendota Mental Health Institute of cancer-induced liver and respiratory failure on July 26, 1984. He is buried in the Plainfield Cemetery, in a now-unmarked grave.
The Texas Chain Saw Massacre is a 1974 American slasher film, directed and produced by Tobe Hooper. The film follows a group of friends who fall victim to a family of cannibals while on their way to visit an old homestead. Although it was marketed as a true story to attract a wider audience and as a subtle commentary on the era's political climate, its plot is entirely fictional; however, the character of Leatherface (Gunnar Hansen) and minor plot details were inspired by the crimes of real-life murderer Gein. Ed Gein is the inspiration for countless films, also including Psycho and Silence of the Lambs.
Due to The Texas Chain Saw Massacre's violent content, Hooper struggled to find a distributor. Louis Perano of Bryanston Pictures eventually purchased the distribution rights. Upon its October 1974 release, The Texas Chain Saw Massacre was banned outright in several countries, and numerous theaters later stopped showing the film in response to complaints about its violence. While it initially drew a mixed reception from critics, it was enormously profitable, grossing over $30 million at the domestic box office. It has since gained a reputation as one of the best horror films in cinematic history.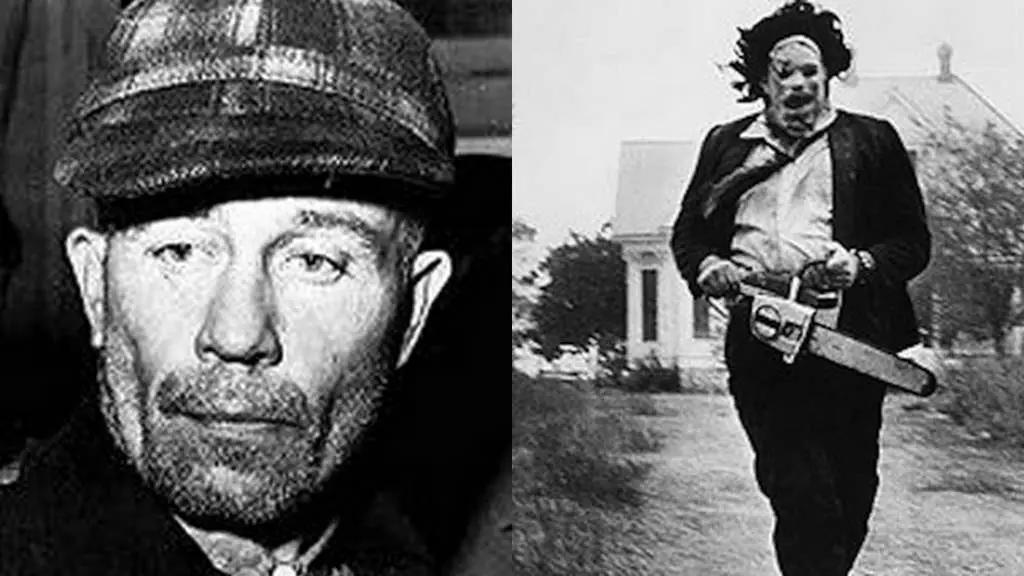 MOVIE: Wolf Creek
KILLER: Ivan Milat
Ivan Milat, born in Australia to the son of a Croatian immigrant father and Australian mother, was convicted of a spate of serial killings that took place in New South Wales, Australia during the 1990s. The bodies of seven missing young people aged 19 to 22 were discovered partly buried in the Belanglo State Forest. Five of the victims were foreign backpackers visiting Australia and two were Australian travelers from Melbourne. Milat would set up camp and roast marshmallows with his backpacker victims before stabbing or shooting them to death. Milat was convicted of the murders and is serving seven consecutive life sentences as well as 18 years without parole.
Wolf Creek is a 2005 Australian horror film written, co-produced, and directed by Greg McLean. John Jarratt stars as a killer named Mick Taylor, the story revolves around three backpackers who find themselves held captive and subsequently hunted by a serial killer in the Australian outback. The film was ambiguously marketed as being "based on true events". The plot bore elements similar to the real-life murders of tourists in Australia by Ivan Milat.
Upon release, critics such as Roger Ebert dismissed the film for its raw depiction of violence, particularly against women, with several stating they walked out of their screenings. Despite receiving mixed reviews, the film was nominated for seven Australian Film Institute awards, including Best Director. In 2010, Wolf Creek was included in Slant Magazine's list of the 100 best films of the decade.