There are so many great horror comics out there in the world right now. While the industry can change at any time, it definitely seems like we're in the middle of a boom for horror comics and the like. In general, comics are ruling pop culture right now. It seems like nearly every drama series on TV at the moment is based on a comic series or graphic novel. Horror comics are making it to the screen in many forms, from Hellboy and 30 Days of Night in theaters to Constantine and Preacher on TV.
But there's still so much left untapped. So many projects with the potential to be great. Great comics that fell by the wayside or just haven't reached the cultural significance that something like Blade and Hellblazer have.
Below you'll find some extremely current titles, plus a few older forgotten gems that I think would make excellent transitions to the large and small screen.
Hack/Slash
Hack/Slash is one of the coolest horror titles in the world and there's no good reason why it is not a movie yet, to the point that I once wrote an entire article on the subject. In addition to the potential for a feature film, it also has the perfect format for an episodic series that sees Cassie Hack and her giant pal Vlad drive across the country taking down supernatural slashers.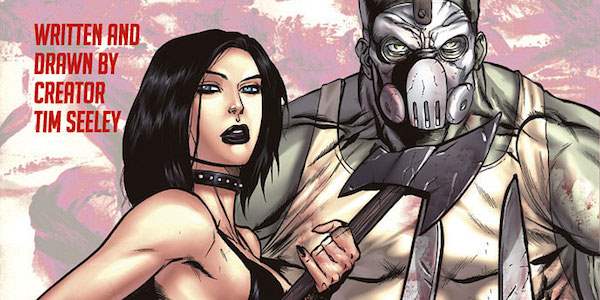 Werewolf by Night
A Marvel horror property, Werewolf by Night should have followed right on the heels of Blade, but instead the vampire-action combo wound up kicking off the superhero boom we have today. While Marvel would probably never add Werewolf by Night to its film slate, I could see it being given the TV treatment.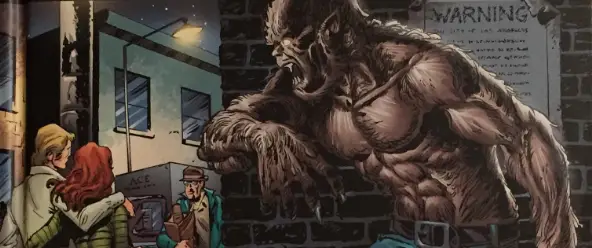 Taboo
Co-created by Clive Barker and Swamp Thing artist Steve Bissette, Taboo was an anthology that delivered some of the most haunting stories you could ever actually see in print. If it were done on television, it would only work on a network like HBO or Showtime.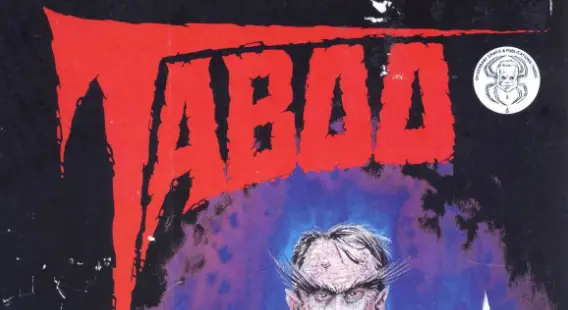 Negative Space
A very recent, trippy, Thing-ish body horror, Negative Space primarily deals with formless alien entities that feed on emotions—especially happiness. But they meet their match in a man who has absolutely nothing to live for. This could make for a really cool, unique, practical effects-driven movie.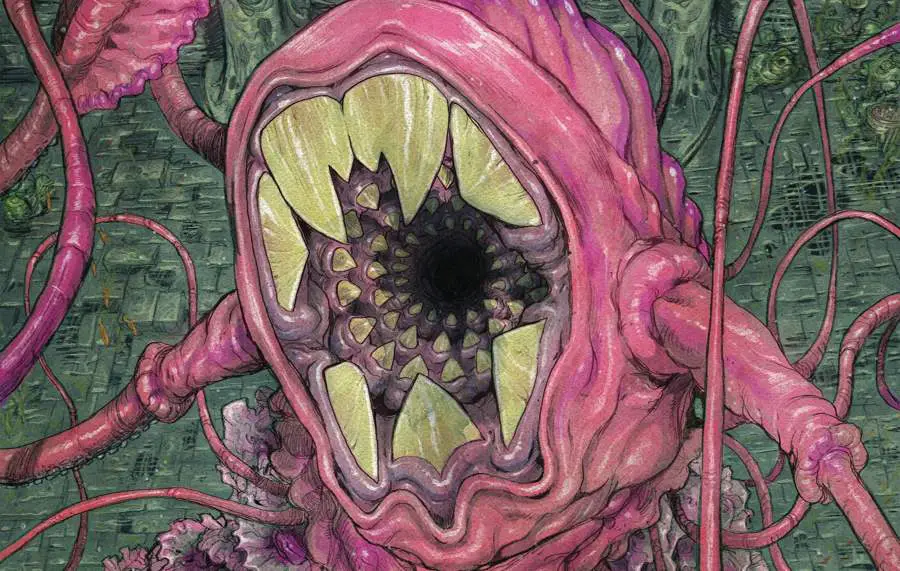 Zombie Tramp
Another relatively recent, currently ongoing title, Zombie Tramp is essentially about a hot girl who sometimes turns into a zombie but the way she carries herself and the situations she gets herslf into prove that this would have been tailor made for the kickass, cannibalistic female monster movies that should have followed after Jennifer's Body.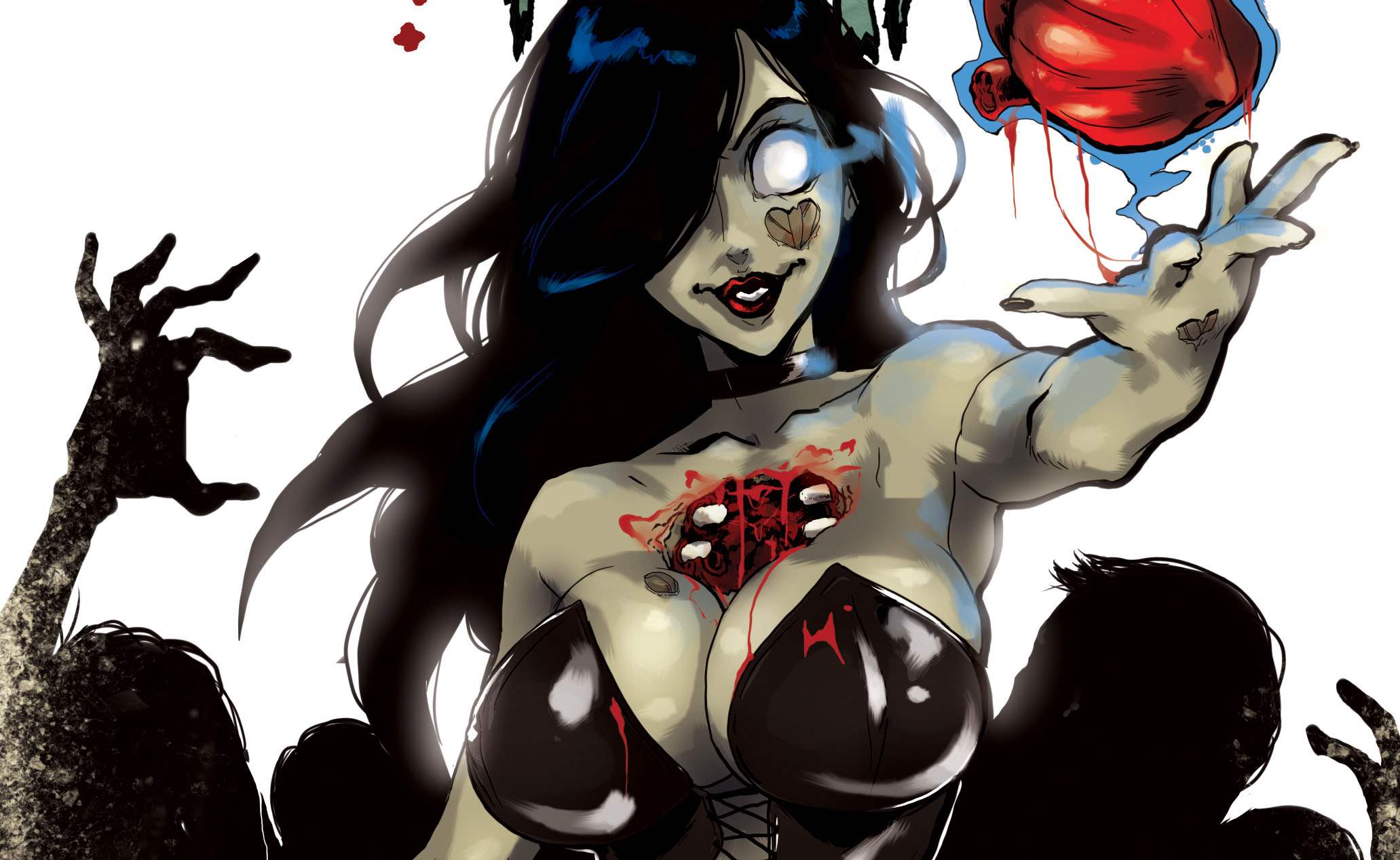 The Witching Hour
Instead of trying to fill the void left by Tales from the Crypt with anthology shows that don't have the same tone or spirit, maybe the best course of action would be to go back to another old horror anthology comic, just like the material on which Crypt was based.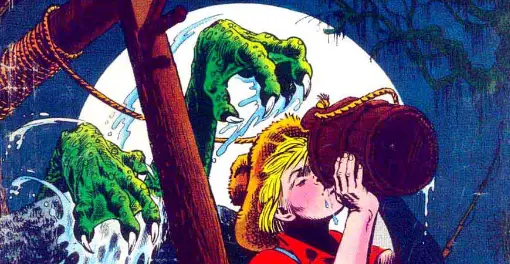 Next Testament
This amazing series created by Clive Barker is screaming for an adaptation. The basic gimmick is that the Old Testament God has returned and is appalled by the modern world, so he sets about destroying and remaking it in his own acceptable image. The depiction of the Creator is elegant, perverted and merciless, even though he looks like a living rainbow.