American Horror Story is one of the most popular horror-themed shows on TV, eclipsed only by The Walking Dead, which tends to pull in more casual, less genre-inclined viewers. Ryan Murphy's freak baby seemed virtually unstoppable, but with the fourth season, AHS Freak Show, it jumped the shark significantly, even by its own standards. Joey Keogh discusses why this season of American Horror Story is the weakest yet.
It took just two seasons for Ryan Murphy and Brad Falchuk's American Horror Story to go from acquired taste to international hit (even labeled "the most provocative show on TV" at one stage). This was thanks, in large part, to the rather savvy decision to make the show an anthology series, meaning they could start afresh with each new season, introducing new characters, in a different time period and, most importantly, a whole host of different horrors with whom they (and we) would have to contend.
The first season, entitled Murder House, was a gorgeously shot, impressively well-paced noir, that was loaded with sexual tension, malevolent ghosts and memorably creepy visuals. As a debut, and indeed a first taste of what AHS could be, it was near-perfect: scary, well-judged and almost universally well-acted. It launched the career of heartthrob Evan Peters (now an X-Man), and relaunched that of the legendary Jessica Lange. With Asylum, the tension and frights were turned up to eleven, and rightly so–the sequel simply must outdo the original, as we are always taught. The introduction of a terrifying serial killer named Bloody Face, a N*zi doctor played by the great James Cromwell and more unnecessary medical experiments than even featured on Murphy and Falchuk's previous show, the ghastly Nip/Tuck, made the season a must-see.
The Internet went into a frenzy when the third season, Coven, rolled around with the promise of The Craft-esque witchcraft in the modern day and hot young starlets such as Emma Roberts entering the fray. AHS was a bonafide hit, and the introduction of horror icon Kathy Bates as sadistic, racist Madame La Laurie, only elevated its status, especially as she time-travelled to the present to buddy up with Lange's Diva coven leader. All of the ingredients were there and, although the foaming masses of Tumblr ate it up, there was something slightly off about Coven. In much the same way Nip/Tuck and Glee lost the run of themselves as they gained popularity, the third season of American Horror Story was the least interesting or, indeed, inventive yet. It was also the least frightening and packed about as much of a punch as a newborn puppy.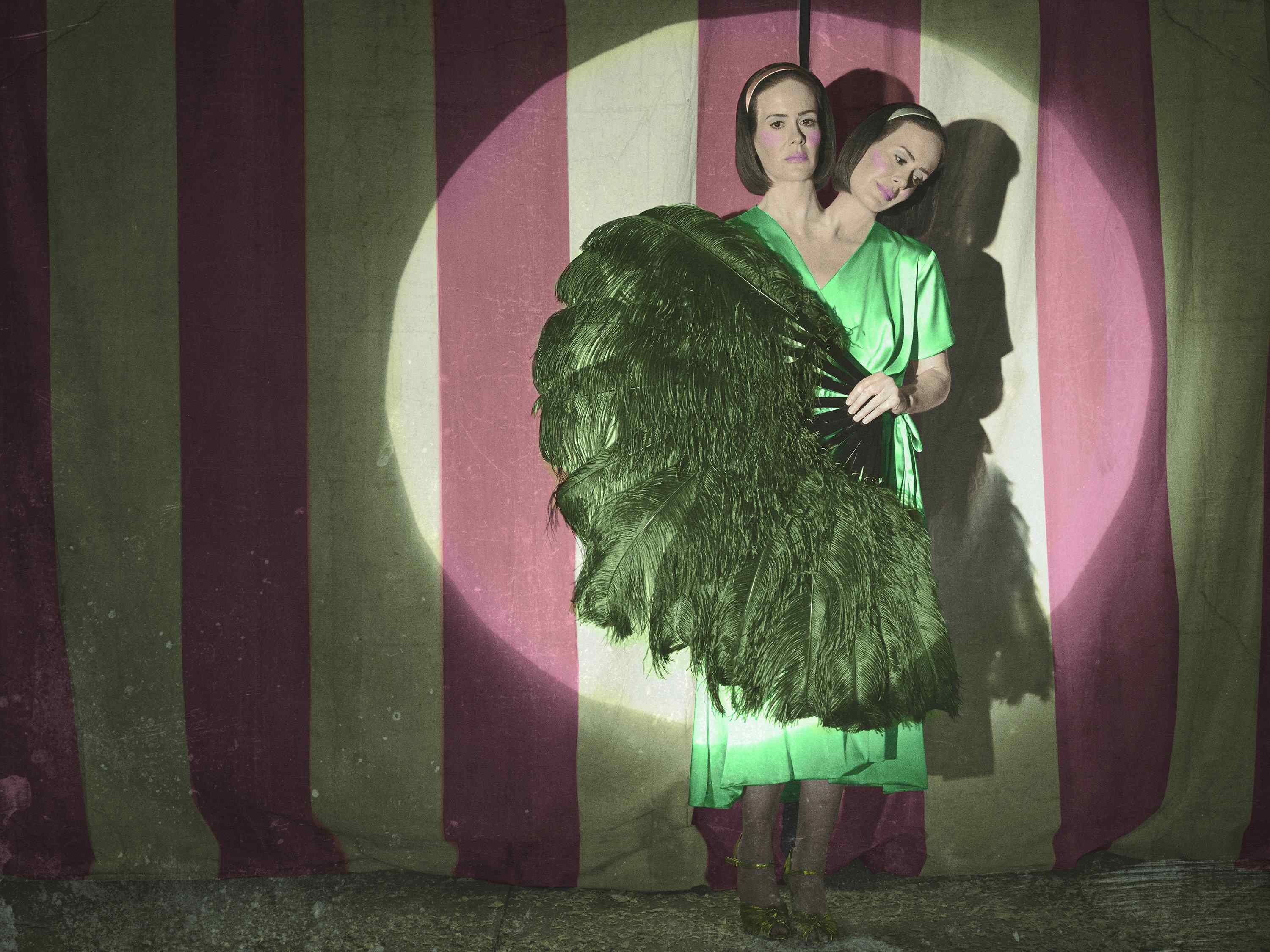 However,
AHS
is all about the tease and, as is his wont, Murphy revealed the theme of season four way in advance, to whet our appetites and to prepare us for a deluge of 10-second "teaser" trailers (all of which were devoured, of course). A freak show seemed the perfect setting for Murphy's little horror anthology – after all, what could be scarier than a f**ked up circus, run by Jessica Lange, with an evil, murderous clown running around? As it turns out,
AHS Freak Show
is the worst season yet. In spite of a reliably great cast (Lange, Peters and Bates returned alongside returning cast member Angela Bassett and newcomers John Carroll Lynch and Finn Wittrock, who stole the show). But the story went absolutely nowhere, and the "horror" element was practically non-existent.
Although bathed in pastels, or fluorescence, depending on the scene, Freak Show never truly felt as though it was set in the fifties. Whereas Murder House was dark and gothic, Asylum sterile and white, and Coven, of course, a dull shade of black, Freak Show felt mostly like a set, especially during the moments in the actual show itself. An intrusive, screeching score didn't help matters. Twisty The Clown (Carroll Lynch) was the unofficial mascot for this season, adorning a variety of promotional materials while simultaneously popping up all over social media as a means to convince the uninitiated that AHS was really scary this time around. In reality, poor Twisty wasn't even really a serial killer. Rather, he'd been cruelly cast out by his own freak show and was seeking some misguided revenge. He also perished in the fourth episode, rendering his inclusion in the show practically useless.
Murphy has a tendency to throw everything at the wall and see what sticks, particularly when it comes to story-lines. Let's not forget, this is the man who gave us every teenage problem imaginable (and some not so much) in the hit show Popular, and introduced a paedophile who needed plastic surgery to avoid the cops in the pilot episode of Nip/Tuck – subtlety isn't really his forte. However, this was never more obvious than in Freak Show. The title kind of says it all, but when it came to Murphy's freaks, they were either kept off to the side, to be trotted out for shock value (genuinely deformed people starred, including smallest woman alive Jyoti Amge), or given ludicrous, genre-bending back-stories. Queen Freak Elsa (Lange), for example, lost her legs while filming a snuff movie in her native Germany. Lobster Boy Jimmy (Peters) is the son of a bearded lady (Bates) and an abusive, secretly gay, strong man (Michael Chiklis).
And let's not forget, the man who wanted to be a freak more than anything, otherwise normal rich boy Dandy (Wittrock), turned out to be the craziest of all as he unleashed his woman-hating, murderous desires on anyone he pleased, before confessing his sin to everybody within earshot. The only relationship that truly felt real was that of Elsa and Ethel, both of whom ended up suffering for their trouble, because this is still AHS. It was a series loaded with exhausting melodrama and, even by its own standards, Freak Show was way over the top. Nothing was said that couldn't be shouted, there were musical interludes for no apparent reason and, when it came time to wrap everything up in the finale, most of the Freaks were murdered without hesitation before we were comforted with the knowledge that our "favourites" had survived and Elsa wouldn't be paying for her sins because we all love Jessica Lange (especially Ryan Murphy).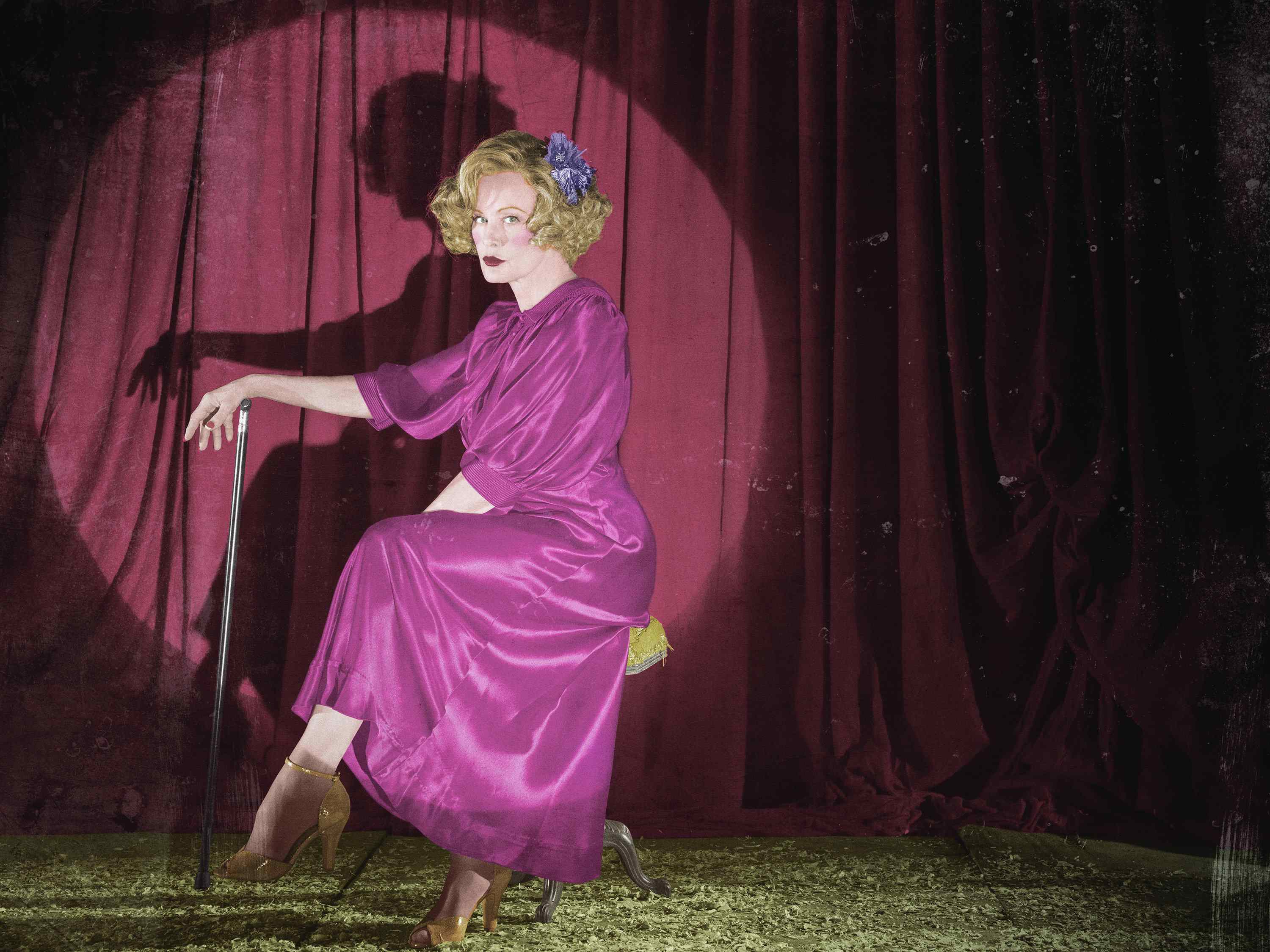 In a lot of ways, the ending to AHS: Freak Show tells us more about this series than perhaps anything else. Rushed, yet slow, full of plot, yet ultimately dull, gory and bloody, yet not grisly or dark, it tumbled towards its inevitable conclusion, leaving us with the peculiar impression that nothing in the preceding episodes mattered much. Maybe that was the point? This is an anthology series after all, but Murder House, Asylum, and even the flawed Coven all felt meaningful and urgent in their own ways. Even more crucially, they felt unique, considered, and innovative. Furthermore, considering Murphy announced all the seasons were connected (and one particular sequence in Freak Show confirmed as such), the lame ending to the latest one stings even more.
A TV show with "horror" in the name is going to be derivative whether its the intent of the creators' or not, but AHS always managed to feel like its own beast. However, with the fourth season, it was almost as though Murphy and Falchuk had run out of ideas. Or they had a load of ideas but couldn't separate the strong from the weak. They cared too much about their own little freaks, when really they should've just put them (and us) out of their misery. Freak Show was a disjointed mish-mash of ideas and, tonally, it was absolutely all over the place. There were tear-jerking moments of intimacy and stomach-turning sequences of gore–often immediately after each other. The visuals were strong, but some, in particular the twins, were ropey and, in a show that usually boasts pretty impressive SFX, this was hugely disappointing. Hell, even the title sequence, which is usually super creepy, was jaunty this time around, verging on camp, like the series itself often does.
It's incredibly difficult to balance horror and camp, hence why the majority of genre offerings choose one or the other. Particularly on TV, where horror is enjoying a kind of renaissance with massive hits such as The Walking Dead and Hannibal getting renewed season after season, it's near impossible to sell us on something like Freak Show that is so unsure of what the hell it wants to be. Are we supposed to be laughing, screaming, crying? Or doing all of the above all at once? The first three seasons of American Horror Story may not have been perfect, but their intentions were clear. This time around, it seemed more like the creators were going through the motions rather than actively trying to freak us out. And, when it comes to a show with "freak" and "horror" in its title, that is truly unforgivable.