There are a few actors in the horror world that have become legends, thanks to their contributions to the genre. Some of those being: Robert Englund, Linda Blair, Jamie Lee Curtis, Heather Langenkamp and Bruce Campbell. Campbell has reinvented himself within the genre numerous times since starring in the original Evil Dead, 40 years ago. Next up for him is Screen Media's Black Friday, which just premiered at Fantastic Fest.
The film follows a group of disgruntled toy store employees who must defend themselves from legions of Black Friday shoppers when a mysterious alien parasite turns them into monstrous creatures hell-bent on murderous destruction. One of the creatives involved is cinematographer David Kruta, who is no stranger to the horror world. Kruta also has the period horror film, The Last Thing Mary Saw coming out on Shudder next year.  In the below Q&A, Kruta breaks down the looks of both Black Friday and The Last thing Mary Saw.
Wicked Horror: Bruce Campbell stars in Black Friday. He is obviously somewhat of a horror legend, having been in The Evil Dead and Army of Darkness. What was it like working with him?
David Kruta: Bruce was an absolute delight to work with. Not only did he nail the character of Jonathan the store manager, an arrogant, self-centered corporate shill, but his professionalism was something to be admired. I remember that he would often arrive first on set and give the other actors a hard time for arriving 20 seconds later! As a big fan of the Evil Dead series, it was such a privilege getting to work with him.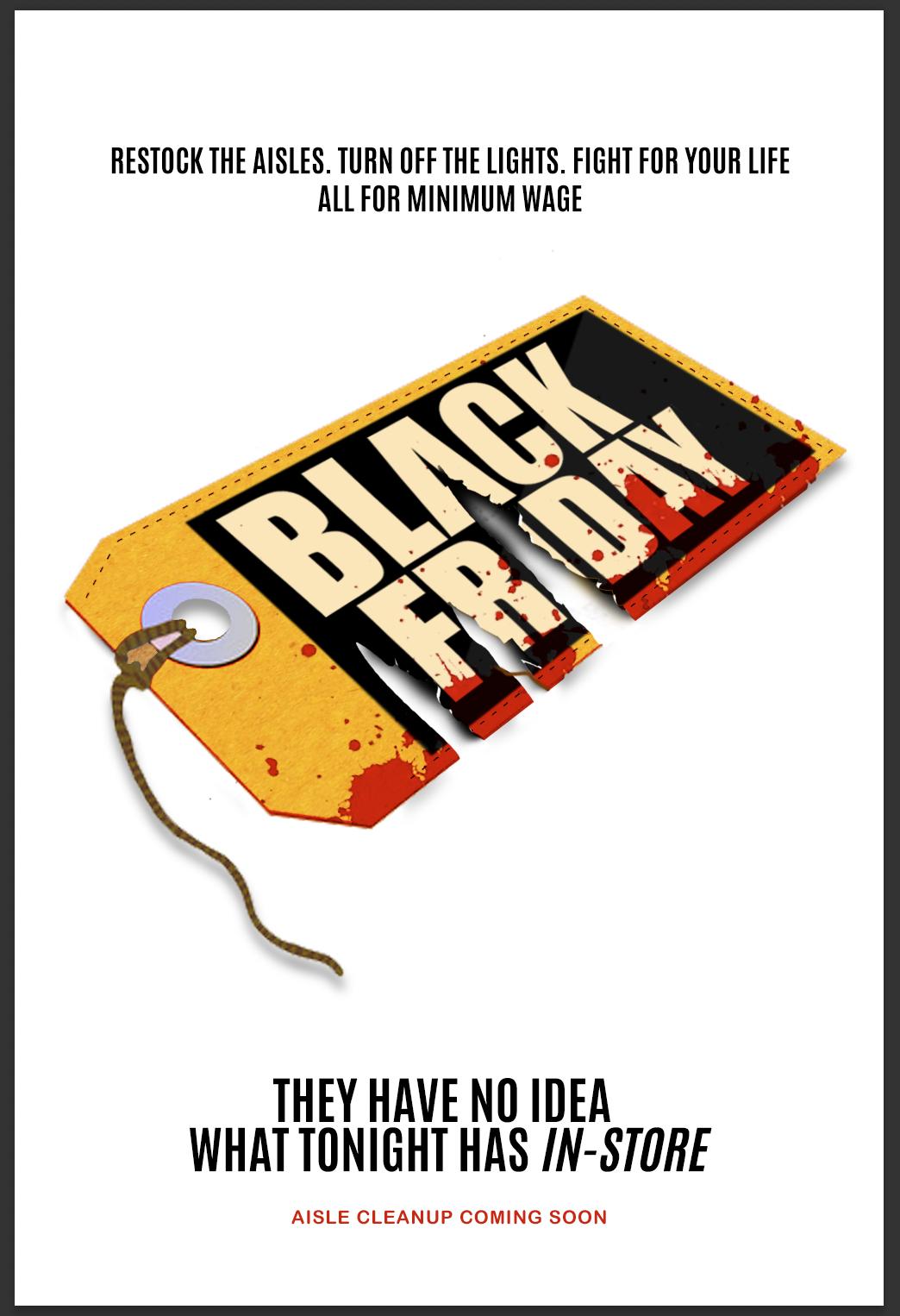 Wicked Horror: Did you have a relationship with Casey Tebo (director of Black Friday) before you signed on to this film? Had you seen any of his other titles before meeting him?
David: I didn't have an active working relationship with Casey, however, he had reached out to me many years prior about a different project, that despite having some amazing potential somehow never got off the ground. He was a fan of my work in general and I was familiar with his work on Happy Birthday, and I think we hit it off immediately because we both have a blunt, no-nonsense way of communicating that allowed us to quickly trade ideas.
Wicked Horror: What was the most complicated part of lighting a film like Black Friday?
David Kruta: I have yet to work on a narrative project that isn't challenging in some way, and most tend to be similarly but differently challenging. Black Friday was mostly challenging due to its scale – I had to oversee a large G&E crew as well as multiple camera crews, a large amount of lighting setups and lighting cues, collaboration with costumes and SFX during their prep processes such as discussing what colors and textures the creatures would be, or how we would light the "Hive", a practically-built mass of breathing creatures and goo. Overall, the level of organization is what kept me occupied most of the time, and I could only have done it with the support of my operators John Kopec and T. Acton Fitzgerald, 1st ACs Chris Hebert and Nolan Ball, gaffer Ben Heald, and key grip Dave Romano, who were able to distill and distribute my plans and notes to their teams and execute director Casey Tebo's vision.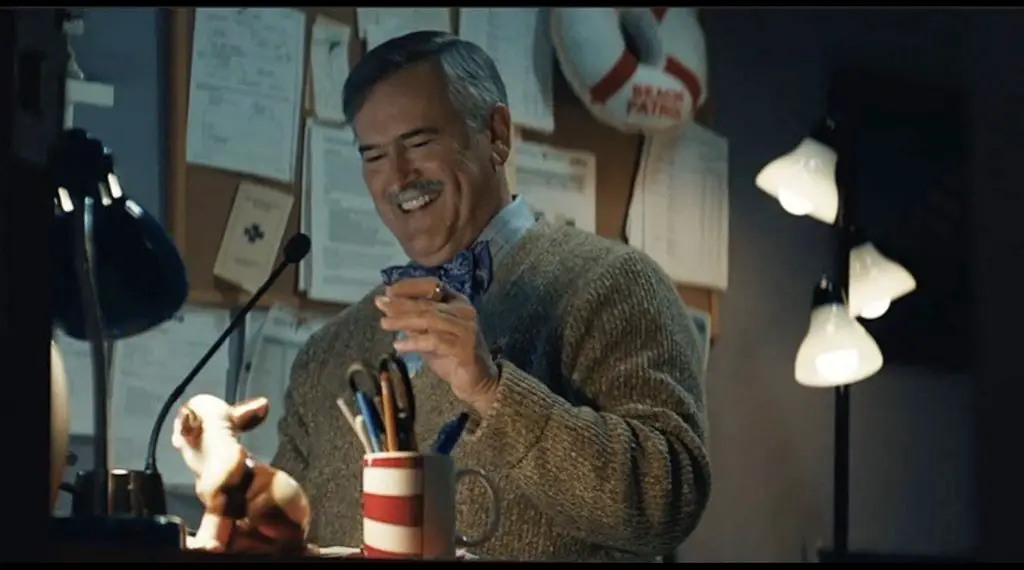 Wicked Horror: There have been mentions that Black Friday went down the old school route with prosthetics in the film. What are the plus and minuses of this, from a cinematographer's point of view?
David: Practical effects and "real" creatures make everyone's lives easier (except for maybe Bob Kurtzman who stayed up late perfecting the costumes). It helps us frame the shots better and be able to react to the actors, as well as light them properly. Other actors are able to interact with the creatures or effects, so what you see on the screen is about as real as it gets. I'm all for using VFX to enhance a film, but if you can do it practically, I rarely see a reason to do it differently. It's also a ton of fun to see an actor come out from their trailer in a full rubber monster costume and hang out like a normal person – imagine a demon or an orc checking their phone and drinking coffee. I'm a big fan of Bob's work on the film and I hope to collaborate again one day.
Wicked Horror: Besides the director, what crew member did you work with more on Black Friday, than other films?
David: My A-camera and Steadicam operator, John Kopec, is a longtime friend and collaborator, and he brought his typical good-natured demeanor and creative perspective to Black Friday much like he has brought to several other smaller projects that I have shot, mostly commercials. But just because I haven't worked with them before doesn't mean I didn't have great crew – I absolutely did. I don't think we could have pulled off what we did without the top tier talent in every department.
Wicked Horror: The Last Thing Mary Saw has been compared to Robert Eggers' The Witch. Do you think this is an accurate comparison?
David: I can see how easy it is to make this comparison, as I did when I first read the script, but as I quickly learned, the world was a wildly different place in the 1600s vs the 1800s. During the era of The Witch, life was more rudimentary and survival was not a guarantee, even in day-to-day life. In the 1800s, you had more established civilization, better construction, sanitary practices, and more. On the surface I think the two films can be conflated, but for all intents and purposes, they are almost nothing alike.
Wicked Horror: Because The Last Thing Mary Saw takes place in the 1800s, did you light the project differently, then say if it had been a horror film taking place in 2021?
David: Without a doubt. Our farmhouse setting in the mid-1800s had only candles and fire as artificial light, and the rest was whatever daylight you got. In my very first meeting with director Edoardo Vitaletti, I described to him how I saw the film looking gloomy, as if impending doom was right around the corner, or the calm before the storm, grey skies on the horizon, getting ready to unleash hell. We manipulated and shaped what would have really been there at the time. If I were to light a film that is set today, the variety of lighting options are numerous and would depend on the specific story, as almost every environment has its own look.
Wicked Horror: In IGN's review of the film, they mentioned the color palate of the film. Can you talk about this more?
David: Our references leaned heavily on paintings with large swaths of darkness illuminated only by small points of light, which we achieved with candles and negative fill, and daytime was meant to appear as if our characters had a shadow cast over them. We wanted to feel like everything was suffocating our characters – their clothes, their environment, their religion and customs. Coupled with the work of colorist Anthony Raffaele, the color was basically sucked out of the film, which we felt would work well almost mimicking black and white to create the right mood.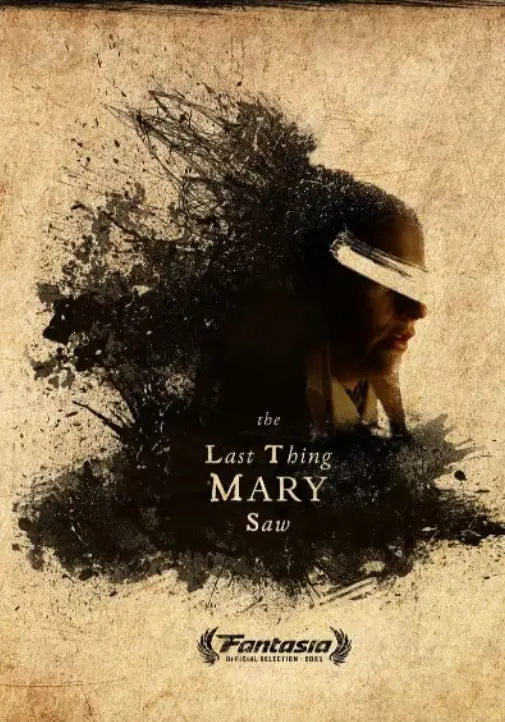 Wicked Horror: Is there another horror subgenre you would like to work in next?
David: The great thing about horror is the breadth and depth of what you can do with it creatively. I'm a big fan of Jeremy Saulner's work, having watched Blue Ruin and The Green Room, and he does a great job of building suspense in non-traditional horror environments. I also enjoyed The Current Occupant by director Julius Ramsay for Hulu's Into The Dark series. I think to answer your question directly – I'd love to get into some sci-fi horror, which is a sub-genre that I find fascinating but lacks the quantity of work as you might find in other sub-genres.