Nightstream Film Festival be returning to the virtual space October 7th-13th 2021. As a digital team effort between multiple well regarded regional film festivals (Boston Underground, Brooklyn Horror, North Bend and Overlook), the full program contains an amazing array of features, events and panels sure to delight fans of genre film.
As always, all profits will be shared amongst the artists and filmmakers involved. Additional charitable allocations will be made to the National Alliance To End Homelessness and climate change advocates the Sunrise Movement.
Event highlights include screenwriter Akela Cooper on her work on horror hit Malignant,  a celebration of Chucky with character creator Don Mancini & queer icon Peaches Christ and a Fangoria magazine anniversary event packed with special guests. Celebrated creative collectives Museum Of Home Video and Racer Trash will stream special installments.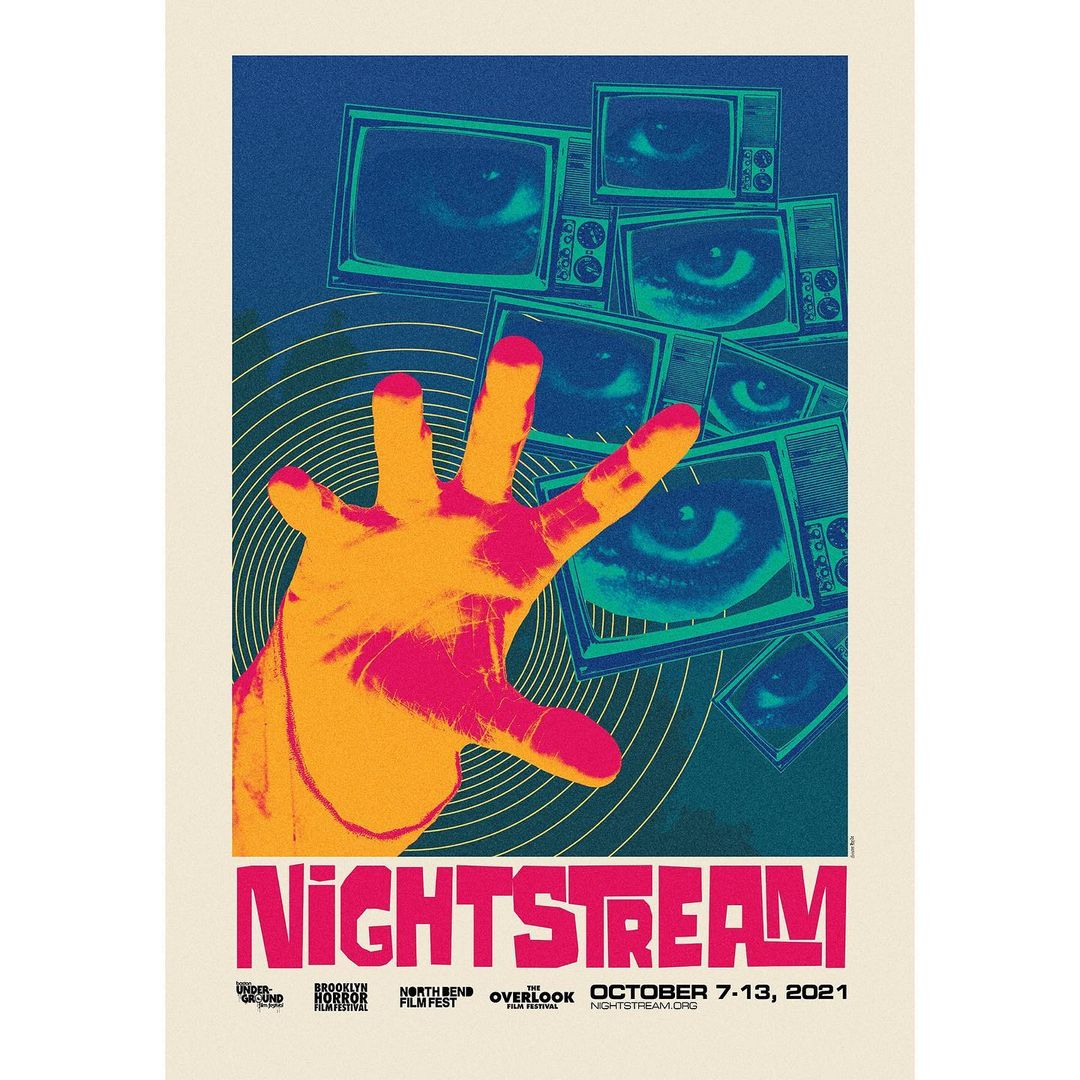 The Nightstream festival program will include 31 feature films and 4 curated collections of shorts. Highlights include the US Virtual Premier of festival circuit occult hit
Hellbender
, and world premiers of
Cosmic Dawn
and
To The Moon. 
The shorts blocks will be presented by Gunpowder & Sky's horror imprint ALTER and their sci-fi sublabel, DUST.
In addition to loaded line up of new features, there will be a retro repertory sidebar of 4 super rare folk horror films. These rare titles have been curated by cinema scholar, Miskatonic institute founder, and film director Kier-La Janisse (Woodlands Dark and Days Bewitched: A History of Folk Horror).
Also See: Seven Movies That Prove Folk Horror Needs More Love

Tickets to individual screenings are available here, as well as package badges that offer access to multiple films and events. While in person events are still mostly on hold, Nightstream Fest 2021 will be a chance to enjoy an eclectic mix of horror hits from the festival circuit from the comfort and safety of home.