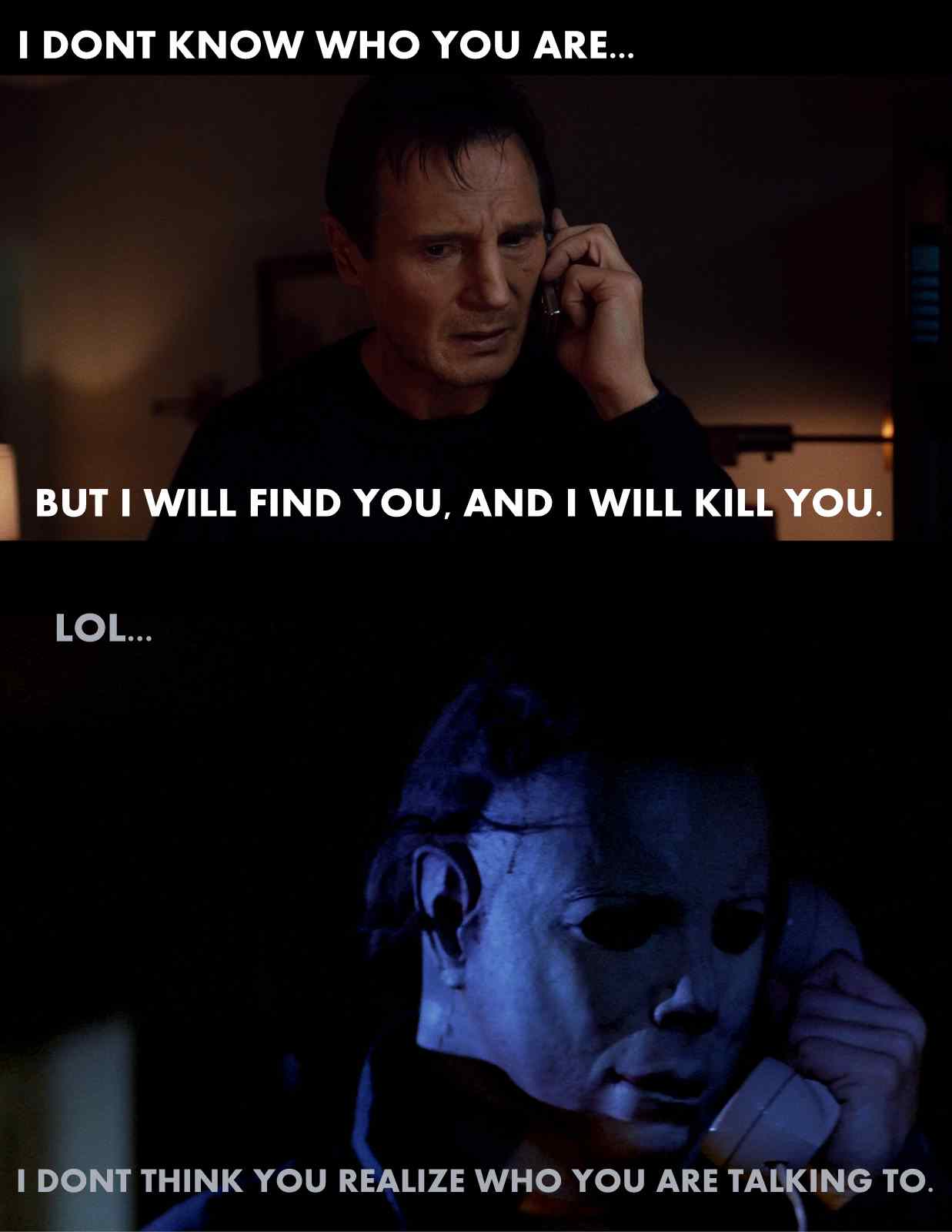 When you get a call from Liam Neeson AKA Bryan Mills from the hit movie Taken directed by Pierre Morel, you know you're in trouble. But if there's once person that would laugh down the line, it would be Michael Myers from John Carpenters horror classic, Halloween. Neeson should be the one scared. You can run but never hide from the Myers.
WICKED RATING: 6/10  [usr 6]
Love horror memes? Stay tuned for more at WickedHorror.com!
Halloween
Director(s): John Carpenter
Writer(s): John Carpenter, Debra Hill
Stars: Donald Pleasence, Jamie Lee Curtis, Tony Moran
Year: 1978
Studio/ Production Co: Compass International Pictures, Falcon International Productions
Budget: $300,000 (estimated)
Language: English
Length: 91mins
Sub-Genre: Classic Horror
Taken
Director(s): Pierre Morel
Writer(s): Luc Besson, Robert Mark Kamen
Stars: Liam Neeson, Maggie Grace, Famke Janssen
Year: 2008
Studio/ Production Co: EuropaCorp, M6 Films, Grive Productions
Budget: $25,000,000 (estimated)
Language: English
Length: 93mins
Sub-Genre: Crime, Drama, Thriller