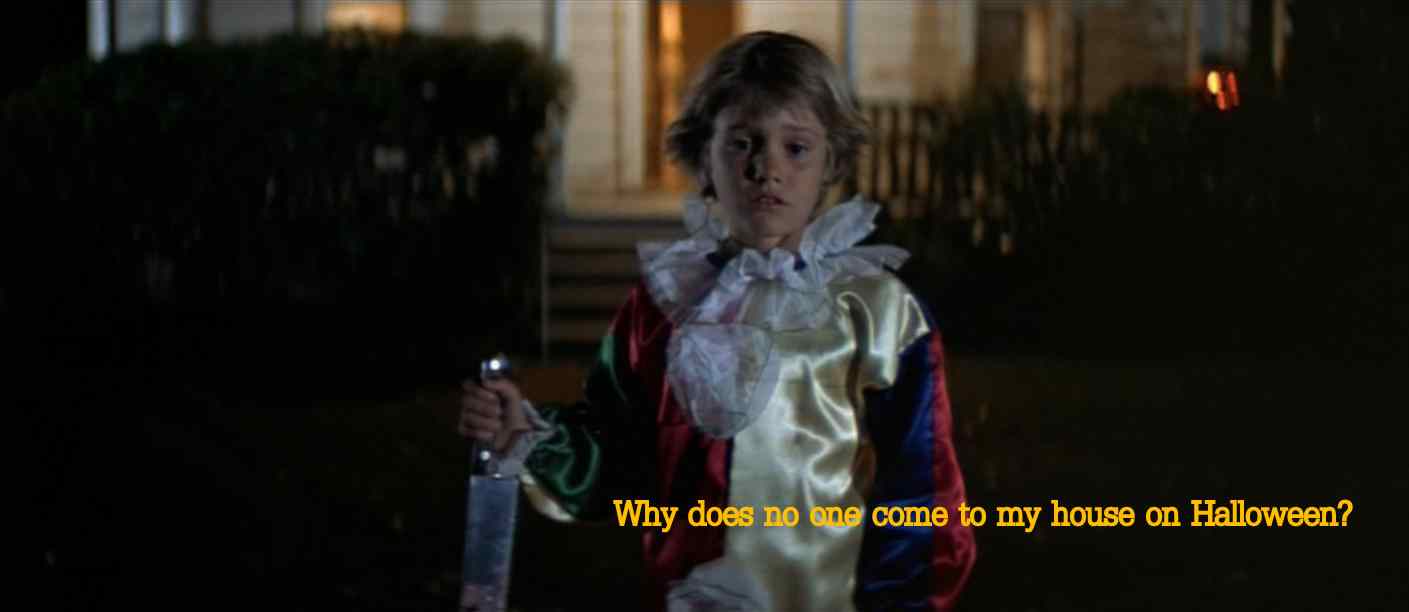 It's Halloween and you're out trick 'r' treating with your friends/kids/relatives having fun in the dark of the night. But be careful, you never know whose house you may end up. That's one trick you definitely do not want to get. Michael Myers has some wicked knife up his sleeve.
WICKED RATING: 8/10  [usr 8]
Love horror memes? Stay tuned for more at WickedHorror.com!
Director(s): John Carpenter
Writer(s): John Carpenter, Debrah Hill
Stars: Donald Pleasence, Jamie Lee Curtis, Tony Moran
Year: 1978
Studio/ Production Co: Compass International Pictures, Falcon International Productions
Budget: $300,000 (estimated)
Language: English
Length: 91mins
Sub-Genre: Classic Horror