We all love our horror directors, the ones we consider to be the true masters of the genre. But even if they don't always want to admit it, every filmmaker has one horror project under their belt. Most of them are proud, though, most of them have a great respect for the masters of terror and suspense. Spielberg has even said before that he has ideas for darker stuff that he can't do because he's Steven Spielberg. Most great mainstream directors have explored the genre at least once in their career. Some of them had a very successful horror streak before they broke into the mainstream. Both happen frequently in the film industry. Some directors have become well known for their early horror work. Everyone knows that Ridley Scott started with Alien and that Spielberg wrote—and possibly directed—Poltergeist.
In turn, there are projects that people may have been aware of at some point or another, but were really discovered by the fans. These are underrated features from mainstream directors that never got the attention they deserved.
Related: B-Movie Directors Who Should Have Helmed Mainstream Movies 
Christopher Nolan's Insomnia
Director Christopher Nolan will probably always be remembered best for the Dark Knight trilogy. Before that, though, he directed this 2002 remake of the Norwegian thriller of the same name. It's a meticulously plotted, haunting film with great performances all around. Robin Williams is particularly memorable. This one may not be out-and-out horror, but it's a creepy movie and the elements of the genre are definitely there.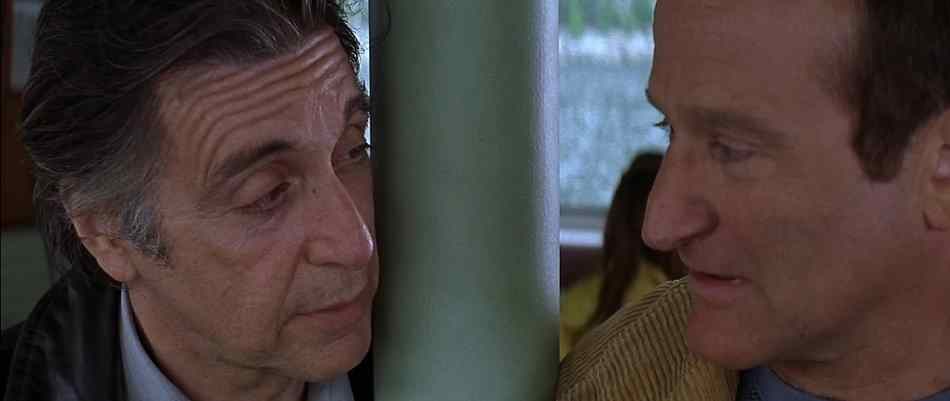 David Fincher's Alien 3
I've written at length about Alien 3 before and what an underrated movie it is, but the basic success of it is that it's as different from Aliens as that was from Alien. That's what sequels should do to keep things fresh. It goes back to the creeping terror of the first without being a carbon copy and gives us characters we probably shouldn't want to root for, but do. It's not the final product that David Fincher wanted to make, but that doesn't mean it's not an underrated feature that still has yet to find its audience.
Before his major genre hits Jaws and Poltergeist was mainstream director Steven Spielberg's first film, the made-for-TV production of Richard Matheson's short story "Duel." It's such a simple plot, just a man trying to outrun a vicious and completely unrelenting truck. But Spielberg embraces that simplicity. It allows him to really tell the story through the visuals. It's fast-paced and ferocious, both things that made him a director to watch out for out of the gate.
Based on Whitley Strieber's novel of the same name, The Hunger is a lavish, beautifully produced vampire movie starring David Bowie, Catherine Denueve and Susan Sarandon. It's the most erotic vampire film of the '80's, predicting very much how vampires would be treated in cinema during the following decade. All of Scott's directorial trademarks are here, but on a more intimate scale than the likes of Top Gun and Man on Fire.
While Near Dark is fairly known among genre fans, it's still a blind spot that plenty of people have yet to discover. It's certainly the most overlooked of the big 1980's vampire movies and that's a shame because it's so damn good. Bigelow's direction is so assured. Most of the main characters are, for lack of a better term, monsters. Yet each of them is layered and human, each of the actors giving a great performance.
By far the most overlooked of the Hannibal legacy, Manhunter is ironically the second-best of the bunch after Silence of the Lambs. It's so stylish, but there are great performances all around. I would even go so far as to call this one of the best crime thrillers of the '80's. It definitely helped to put Mann on the map, leading to major mainstream successes like Heat and Last of the Mohicans.
Joel & Ethan Coen's Blood Simple
This is one of the most noteworthy, yet overlooked, A-list horror productions of all time. It's the feature film debut of the Coen brothers, who would go on to direct major movies like Fargo, The Big Lebowski and No Country for Old Men. It was the feature debut of cinematographer Barry Sonnenfeld who would direct The Addams Family and Men in Black as well as the debut of Joel's wife Frances McDormand who would also become a major actress. It's a cold, cruel thriller and even though it was made by a bunch of first-timers, their talent is immediately obvious.