Synth music and horror have always complimented each other. From building suspense and terror to complimenting the sometimes horrific and beautiful visuals, synth and horror are forever wedded in malicious matrimony.  Recently, dark synth composer Draven has dropped his latest soundtrack to hell, Abyssal Arcana.
As a huge synth fan it usually takes something special for me to sit up and notice. Well, let's just say, Draven has my attention. From the opening track which begins with a sinister voice giving confession, Abyssal Arcana is 13 tracks of driving, sinister synth that's the perfect soundtrack for all of your evil tastes.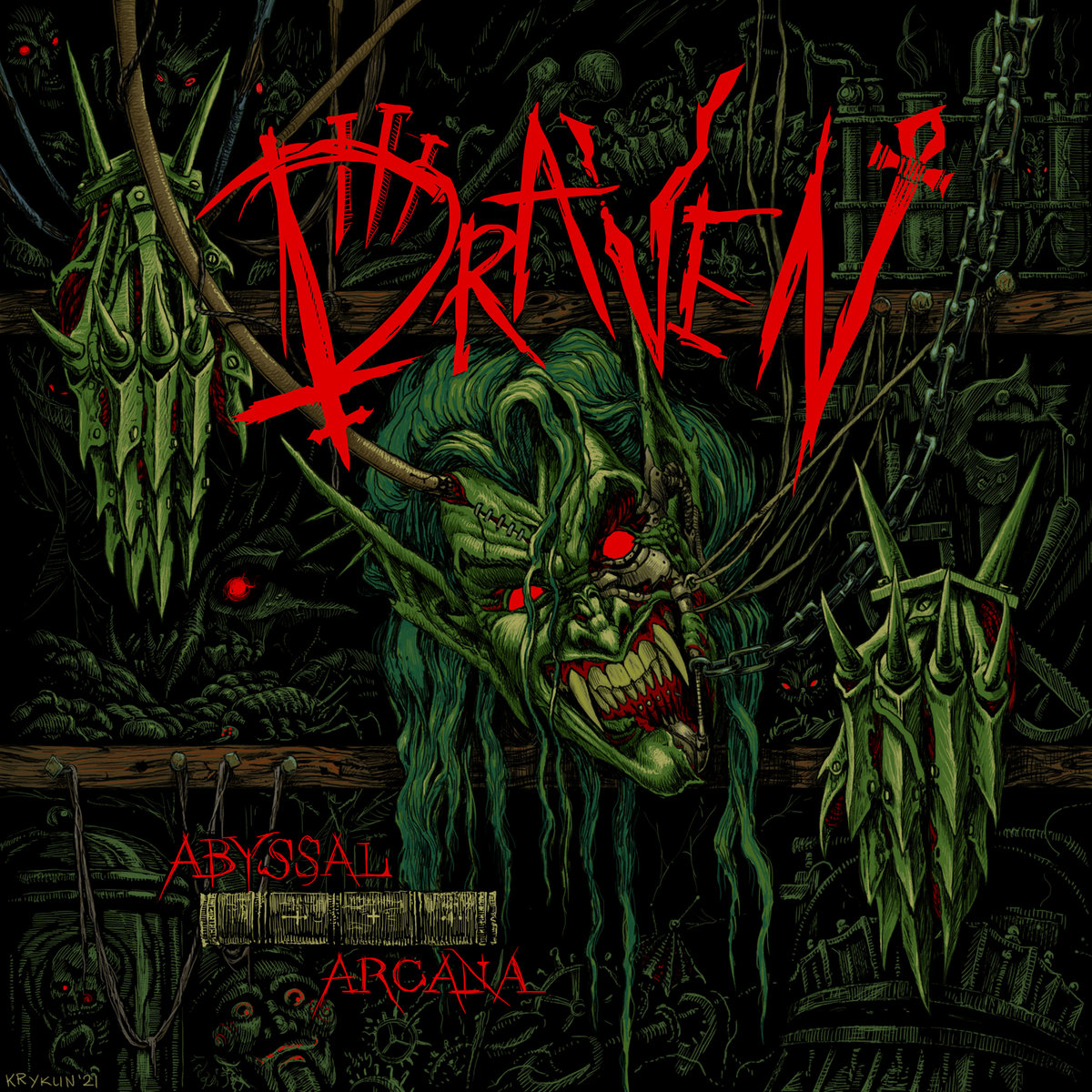 Abyssal Arcana successfully envelops the listener into a malevolent wall of sound, while the driving beats hit like a bomb.  In the sometimes crowded dark synth world, Draven sets himself apart from the herd with his latest release. Sometimes when one listens to synth, it can all start to sound the same, one song just bleeding into the next. Abyssal Arcana luckily doesn't suffer from that. Each track is its own animal, easily offering a distinct and different sound each song.
Having been familiar with Draven's previous releases, his newest offering is Draven at his best. His growth as an artist is very clear.  Some of my personal favorites from the album are The Horrifying Autopsy of Deamien Raven, BloodGod and The Conjuring.
Draven also brings several of his monstrous dark synth friends with him. Appearing on Abyssal Arcana you will find such synth heavyweights as Dav Dralleon and CONNÖR. This unholy trinity is in top form on the album and certainly delivers.
While synthwave, especially dark synth is not everyone's cup of tea, for those that enjoy it, Draven is definitely one who gets it. He is able to build whole worlds, unsettling evil worlds at that, and takes the listener through the sonic sounds of hell.
Draven is definitely an up and coming artist to be aware of. From what I have seen so far from him, I am excited for his progression and what other projects he may have in the future. Make sure to check out Draven on Facebook, Instagram, Twitter and pick up Abyssal Arcana on his Bandcamp.