Betty Buckley is horror royalty, thanks to a couple of attention-grabbing performances in Brian De Palma's seminal Carrie and M. Night Shyamalan's The Happening, over the course of her storied and celebrated career. Teaming up with Shyamalan again for Split–on course to be one of the biggest horror hits of 2017, easy–Buckley shone in one of her most challenging roles to date.
As the well-intentioned (to her detriment) psychologist Dr. Fletcher, the seasoned actor is tasked with going toe-to-toe with James McAvoy's DID-suffering patient/dangerous kidnapper. Wicked Horror's Joey Keogh caught up with Buckley, over the phone, to discuss the difficulties of playing opposite crazy, her character's unfortunate end and those pesky rumours about Fletcher possibly being a bit mad herself:
Wicked Horror: What attracted you to the role of Dr. Fletcher?
Betty Buckley: Well, I worked with M. Night Shyamalan previously, on The Happening, and it was just such a great pleasure. He's a wonderful guy, so full of joy, he's such a great movie-maker, and I'm just a huge fan of his movies, too, I've seen all of them. So, when this movie came up, his brilliant casting guy Doug Able called me and then they sent me the script and, as it turned out, Night told me he wrote the role for me so I was just thrilled to be a part of it. It was a huge gift and it was just such a pleasure to get to work with him again. And also to work with the brilliant James Mc Evoy, who I'm also a huge fan of, and who I think is one of our greatest actors working in the world today. He's just a very nice man, as well as being a really great movie star. So really, it was an honour.
WH: Did you do anything special to prepare? It's quite a meaty role, there's quite a lot to it.
BB: Yeah, I worked for several weeks with a psychologist in New York City. I took the script to her and we pored over it, all my scenes, and she helped me understand how Dr. Fletcher would be feeling moment to moment and how she would be organising herself, with regards to professional decorum and how to handle oneself in a therapeutic setting. She also made herself available during the shooting, so that I could call her the night before shooting the scenes with James, so I could make sure I understood all of the notes I'd been given. ­­ So, that was a big help. I also read three books about DID patients–two that Night recommended and one I had previously found–and then on top of that we had a week and a half of rehearsals before shooting, too, so that was very helpful.
WH: What was it like acting opposite James Mc Evoy? You guys share some seriously intense, one-on-one scenes together. And with all of his different personalities, too, it had to have been challenging for you.
BB: The rehearsals really helped. It was just the three of us for that week and a half–James, Night and I–figuring out what we were playing in each scene. So that really, really helped because it meant when we got to the set we had a game-plan of what we were working on. James comes from the theatre, as do I, and we're both very much about just being in the present and having a very spontaneous, moment to moment reality with your fellow actor, so that was refreshing. But he's a very humble, very ego-less guy, so it was just an absolute pleasure to get to work with him.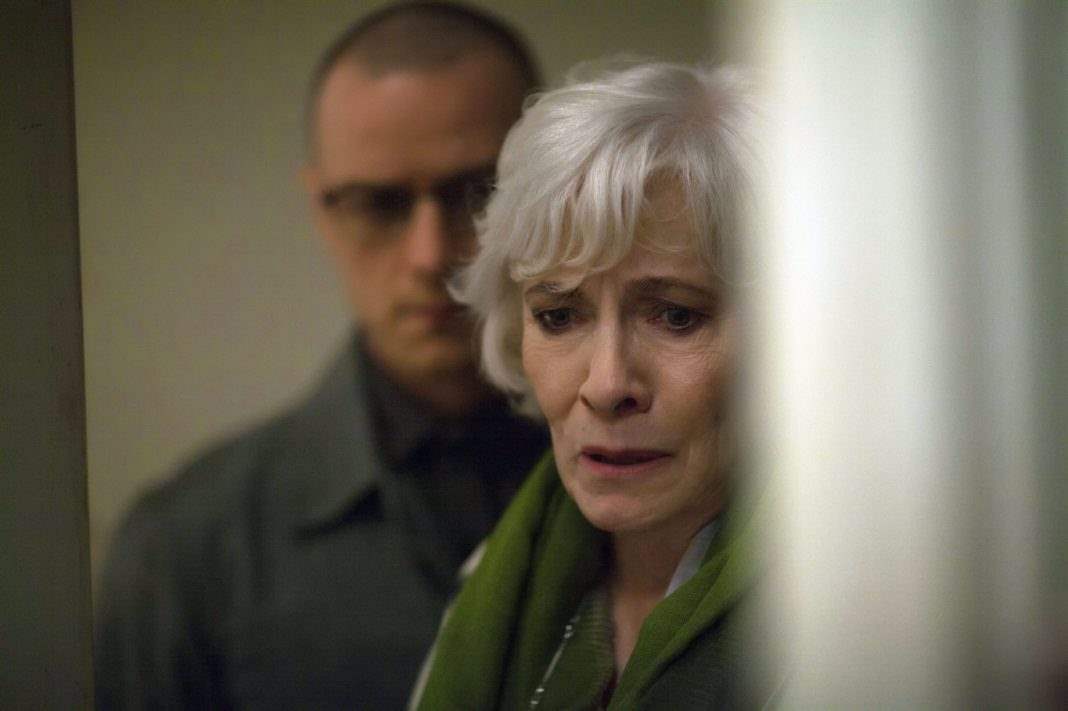 WH:
There's been a lot of fan chatter on-line, about Dr. Fletcher, suggesting that maybe there's something a bit off about her as well [fans have pointed to scenes that Buckley supposedly shares with characters who aren't really there]. Do you think there's any truth to that or do you think she's just a normal lady in a difficult situation, trying to do the right thing?
BB: (laughs) I haven't seen anything about that but I don't think she's a bit off, I think she's just a workaholic! She's given her whole life to her patients and dedicated everything to helping them, so I guess that kind of obsession could be seen as a bit extreme. But, no, I don't think she's off. I do think she made a horrible mistake, though! (laughs)
WH: She sort of ends up being punished for doing right by him, which is terrible!
BB: Exactly, yeah. Thinking the 24th personality was a fantasy was a major error on her part. Poor Dr. Fletcher.
WH: You're mostly interacting with James for much of the movie, but what about the girls? You don't really share any scenes with any of them, except maybe Anya Taylor-Joy towards the end, kind of? What was it like working alongside these young, up-and-coming actors?
BB: They were all lovely girls, all three of them. All really good fun to be around on set.  I don't think my scene with Anya really counts, though, because I think I might be lying dead on the floor by that time so, you know, spoiler alert! But I got to watch her out of the corner of my eye, you know, watch her work from that weird position on the floor, so that was good.
WH: Speaking of THAT ending, it does get quite physical for you once you corner him. Did you struggle with that physical element to the role?
BB: Oh yeah, I mean, it's never comfortable shooting those death scenes because the camera is kind of right there and you're just like "oh god". It's pretty funny. We were doing some of the ADR work in various cities–New York, L.A., even Texas–and the editor was doing a bit of recording on my death scene. I was trying to convince him to let me see it because I had yet to see it and he was like "no, no, Night will kill me". And I finally got to see it on a computer screen and it was just "oh my god, poor Dr. Fletcher!", you know? (laughs). So really, one must relinquish one's vanity for scenes like that.
WH: Split is a massive success across the board, especially with horror fans. Why do you think that is? Because it is still mainstream, to a certain extent, but it's really made a massive impact. It's on course to be one of the biggest horror movies of the year.
BB: Well, I think it's just a great story. I also think it's more a thriller than a straight horror movie, you know, it's a brilliant psychological thriller. The subliminal message, in this time period on our planet in particular, too, is very inspiring. This idea of the human mind being able to make such creative adjustments to pain, abuse and suffering, and that we're capable of so much more as individuals than we could even begin to realise. So I think that subliminal message is really touching people. I've seen the movie now three times and the third time I went with my family in a theatre in Fort Worth, Texas and afterwards I was asking people what they thought. They didn't recognise me from the movie, and so these teenage boys were like "I really like that part about the human mind being capable of anything!" So, you know, it's really inspiring to people.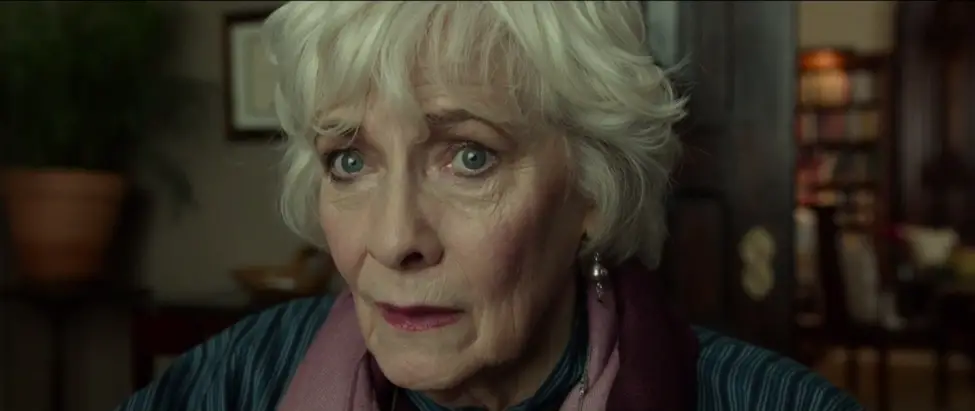 WH: What about you personally, do you like doing horror movies? Have you got a taste for it again following Split?
BB: I don't really think of it in those terms. It's funny that I have done three at this stage–four if you count this independent movie that I made, which was this very weird story–but, yeah, I've been killed off in three horror movies now; Carrie, The Happening and Split. I just think of them as really good stories being told by brilliant filmmakers who I am just so lucky and blessed to have got to work with. I mean, Brian De Palma [who Buckley worked with on Carrie] and now M. Night Shyamalan, but I've also worked with Roman Polanski [on Frantic] and Lawrence Kasdan [on Wyatt Earp], just a bunch of great movie-makers and on TV and stuff, too. So it's been a wonderful career, but I guess the biggest movies, at least from a box office point of view, that I've been a part of are Carrie and Split.
WH: What's coming up next for you? I hear you're releasing another album?
BB: Yeah, my new album Story Songs, it's my seventeenth album; it's a double disc live recording with some really great songs and this fantastic band. It's coming out tomorrow [it's out now] and I'm really excited about that. I just found out I got the Julie Harris award, too, which is a very prestigious award at the big Tony Awards party, which is on June 11th. I was nominated for a Saturn as Best Featured Actress for Split, so that ceremony will be at the end of June also. I'm also teaching a song appreciation workshop in Denver from June 5th-9th. Then I've got various concert work coming up throughout the year and I've got another collection of music coming out in October, with my brilliant collaborator Christian Jacob. We'll be showcasing that October 12th-15th so we're working on those songs all throughout the summer.
WH: Wow. You're so busy, you're making me feel lazy.
BB: (laughs) Well, you gotta keep busy!
Catch Split on DVD and Blu-ray from April 18, 2017