Jordan Ladd is an actress who has been making her rounds in the horror field for the past decade or so in features like Cabin Fever, Club Dread, Hostel II, Death Proof and Paul Solet's incredible film, Grace. 
In Brentwood Strangler, she plays Maggie, a woman who unknowingly goes on a blind date with a notorious serial killer. It's a tight, compelling and surprisingly funny short with more twists and turns than one might initially suspect.
We caught up with her to chat about what attracted her to the project as well as her impressive career in the genre.
Wicked Horror: What attracted you to Brentwood Strangler and the role of Maggie?
Jordan Ladd: Well, I played around with online dating a couple of years ago and I thought about what it would be like to go in with that kind of optimism about finding a future husband and not just a hookup. And I thought that she was naïve in a lot of ways, but really strong and finds her own strength and resources that she didn't know she had. So I felt that the character could be optimistic, but smart.
WH: Blind dates are inherently terrifying because you never know who the other person is really going to turn out to be, and this short explores that very well. Was that part of the appeal for you?
Ladd: You think you do. You think you know, from looking at a profile or even some communication and you get an idea of what you think it's gonna be and you project that going in, a little bit. Before signing up for anything like that, I always had these fears that you could theoretically go on a date with a serial killer and not know it. So I thought it was hilarious that here was this movie that played with that. What I love about it is that it's a romantic comedy and a horror/thriller at the same time. I feel like it's genuinely both.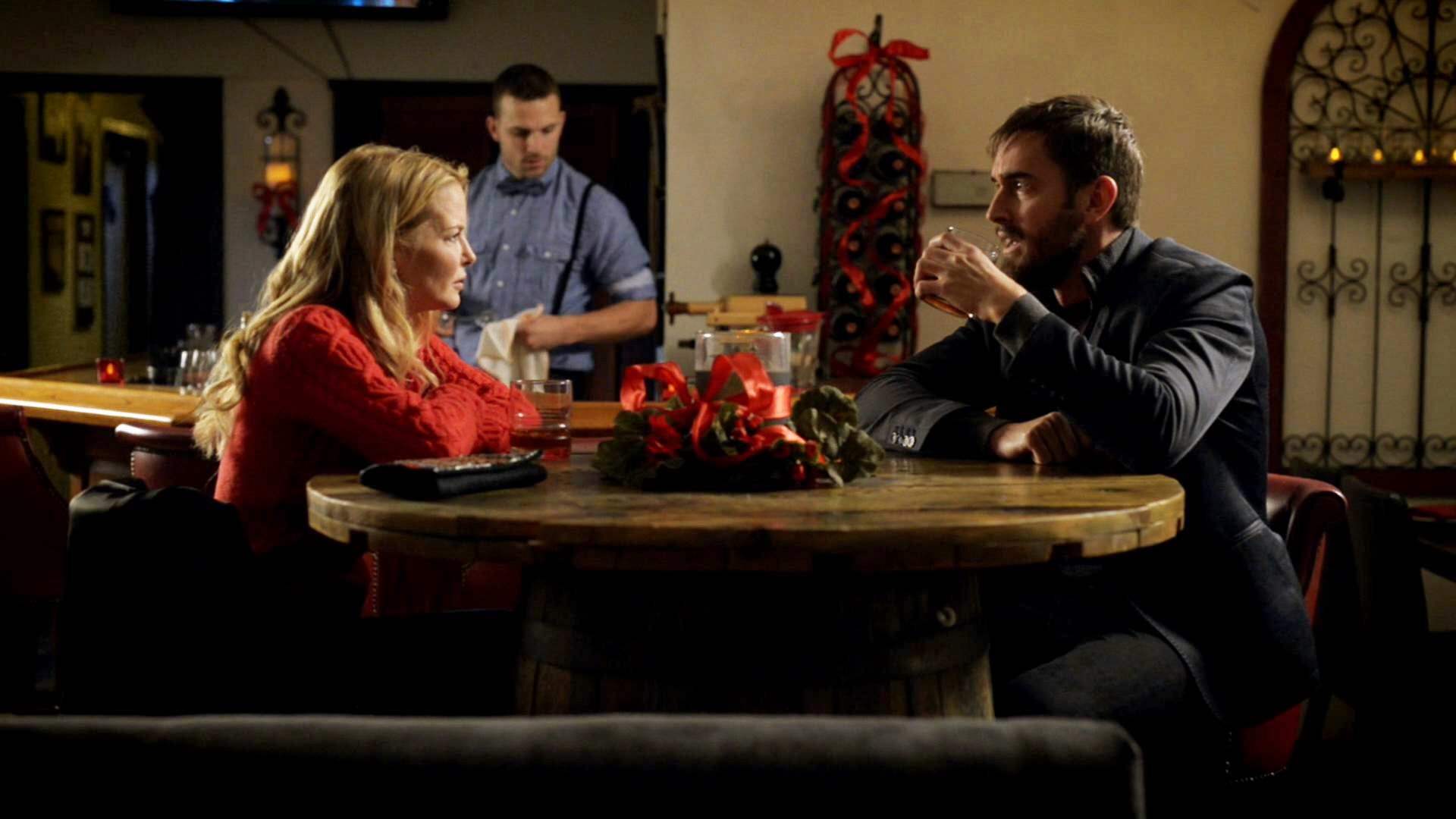 WH: It's certainly both, and does both really well. How much of a challenge is it to get into character in the limited timeframe that a short film provides?  
Ladd: I felt like I really had a nice relationship with John Fitzpatrick, the director. I'd worked with him once before on a PSA for the California draught. And I felt like we spoke the same language and I really understood him and I feel like he created the character really well on the page. And then we had a conversation about who we thought this girl was. I felt like she was looking for a husband and not a hookup, and he felt the same way. We got together with Adam and we read through it. The chemistry seemed to be there. It walked that fine line of "Do I trust this guy or do I not trust this guy?" and "How much control can I have in these situations?" Our preparation for it was brief, it was mostly in conversation and one rehearsal. I think we just trusted our instincts and went for it. And the production, they were so incredibly well prepared. We were all on the same page about who the character was and I felt like that was beautifully communicated.
WH: What are some of the challenges just in terms of working on a short film? Because it's an art form that, for whatever reason, very rarely reaches the general public.
Ladd: Well, you know, it felt like we were making a mini feature. We really put together a very professional production. I didn't feel limited by the fact that it was a short. I'm really proud of it, I think that we've given the audience a full film in 20 minutes. And it has a really strong arc to it and great character conflict.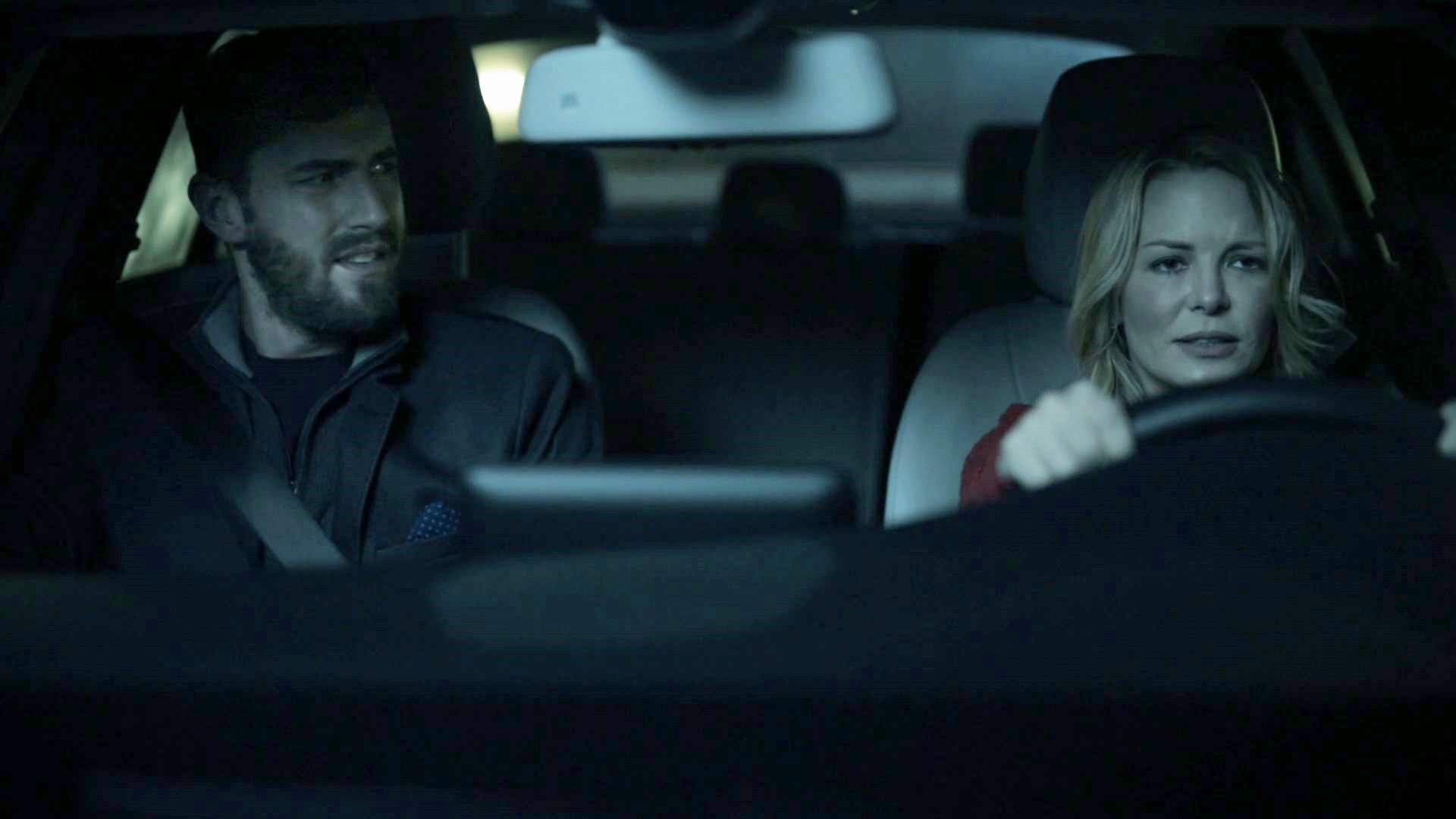 WH: It definitely does. Having worked in the horror field for so long, is there something about it now that appeals to you as an actor?
Ladd: What I think is interesting about horror is that you can explore other themes within the context of it. And you can insert other genres in it. For the most part, out everything I've worked on, only a couple of things have been straight-up horror, and I find that less interesting. I much prefer when it subverts other genres into it, for instance a romantic comedy. Death Proof, for example, that was an empowering chick flick. Cabin Fever was really about people turning on each other and Club Dread was a ridiculous over-the-top comedy. That's when I think horror is most interesting, when it will appeal to fans of the genre, but reach people outside of that.
WH: A film of yours I've always wanted to ask you about is Grace…
Ladd: Oh, thank you! I'm so proud of it.
WH: I've heard before that you almost turned that movie down. Was that simply because you didn't want to be typecast as a scream queen?
Ladd: Absolutely, it was. Absolutely. At that point, I felt like I had done so much in that genre that I didn't want to be typecast so I, I don't know I didn't really look at it closely enough to see what the opportunities were. I sat down with the director, Paul Solet, and he told me that it was really this love story between a mother and a child. What he wanted it to be was so much more interesting than what I had imagined. And it made for a deeper experience. I think the story he wanted to tell and what I hoped it would be, I think the results surpassed our expectations, for us to be able to achieve all of that.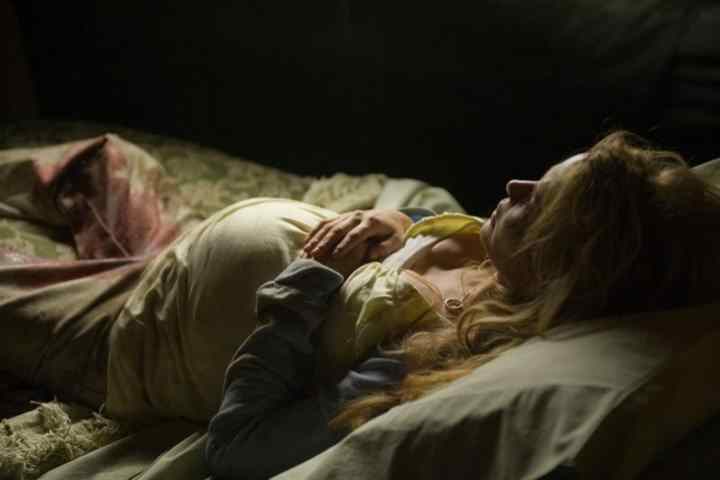 WH: Was Madeline a particularly challenging character to develop?
Ladd: Actually, she was. They had made a short and there was another actress who had a different take on the character. So I kind of had to wipe that out and start from scratch and build the character that was truthful for me. Preparing for that, it was a great process because he was rewriting the script as he was in preproduction and before I came onto set to work. So I got to be able to assist his development of the character and see new pages and I really felt like he included me in the process. My voice was really heard on that one, and that rarely happens. That was really the first time that's ever happened for me. I think the character had a lot of backstory in that she had been in a relationship with a woman before and had lost a few pregnancies in the process. It was a dark place to be, preparing for that role and then also actually shooting. So you know it wasn't… I didn't have many light days on it and it was a dark place to live. But I felt like I exorcised those demons and I was able to express loss in a way that I hadn't been able to before. And I ultimately found all of that very gratifying.
WH: It has to be hard to go that dark for the duration of every single day of a shoot.
Ladd: Yeah. It was a situation where I really had to live in the character, to be able to pull it off.
WH: From Cabin Fever up to now, have you become a fan of the genre as you've worked in it more and more?
Ladd: You know, I have. The genre kind of found me. I hadn't really defined myself as a horror fan at that point. But once we did Cabin Fever and Eli was so great with recommending references, older classics in the genre, I got a real education on that way of storytelling. So it kind of turned me into a fan and I started seeing great horror films that I really hadn't seen before. My most favorite horror movie has always been The Shining. But in particular I think some of these movies are just great films. I think they transcend the genre.
In the end, genre doesn't matter. A good piece of storytelling is a good piece of storytelling.
Ladd: Right. But I think what makes one horror film stand out from another is when the story… when it's just kind of a body count or just gore, it's not as fulfilling an experience as a viewer or as somebody participating in it. So when you can find those nuggets in there and those elements that serve the story, I think it's a really beautiful thing.