2016 was a huge year for theatrical horror. With movies like The Conjuring 2, Lights Out, Ouija: Origin of Evil, Don't Breathe, and many more, horror began reminding the masses that it could be an incredible box office draw. While there weren't technically as many huge hit horror films in 2017, the hits we had were bigger. They were record-shattering. They were some of the absolute most financially successful horror features of all time. It was an even bigger, even more incredible year for the genre than the last.
It's been insane to see people truly take notice of the genre's success, to not dismiss it, but point out what works about horror and try to figure out how it could be applied to other genres as well. I can't count how many times I've heard this past year someone suggesting that such-and-such franchise needs to adapt "The Blumhouse Model." That doesn't mean that there weren't the people doing what they always do, trying to insist that something isn't horror when they find themselves loving it, because they believe they're above the genre. We saw more of it than ever, leaving us with terms like "post-horror" that hopefully stay in 2017 where they belong.
2017 was, in some ways, a perfect blend of old and new. Refreshing voices like Jordan Peele. Get Out displays not only a much needed new perspective for the genre, it's also the most critically lauded, embraced horror since The Sixth Sense. Hell, my mom's seen this movie. But it was also the year we reminded ourselves how goddamn great Stephen King is, leading to two of his most celebrated adaptations in years—maybe ever—one that's pretty good even if it got lost in the shuffle, and one that was pretty widely panned.
Because of all this success, coming up with an end-of-year list was pretty hard, and I'll admit that there are still movies like It Comes at Night and Tragedy Girls that I still haven't gotten around to seeing. There are also those genre-mashups like Shape of Water and Colossal that, while among my absolute favorites of the year, aren't what I would typically classify as horror. With that said, here are my ten favorite horror films of 2017.
Mayhem
Joe Lynch just keeps continuing to prove himself as a director. And with Mayhem, I think he also clearly cements himself as a director who should be making the leap to much bigger projects. This is his finest work to date. The plot draws inescapable comparisons to Belko Experiment, but—and this is surprising, considering that was scripted by James Gunn—Mayhem is just way more fun.
It pulls no punches, but embraces the absurdity of the concept while also taking a serious, cathartic look at the corporate structure. The video game-esque plot dynamic of needing to fight all the way to the top of the building even works because it literally makes the film about climbing the corporate ladder. Definitely check this one out if you haven't already.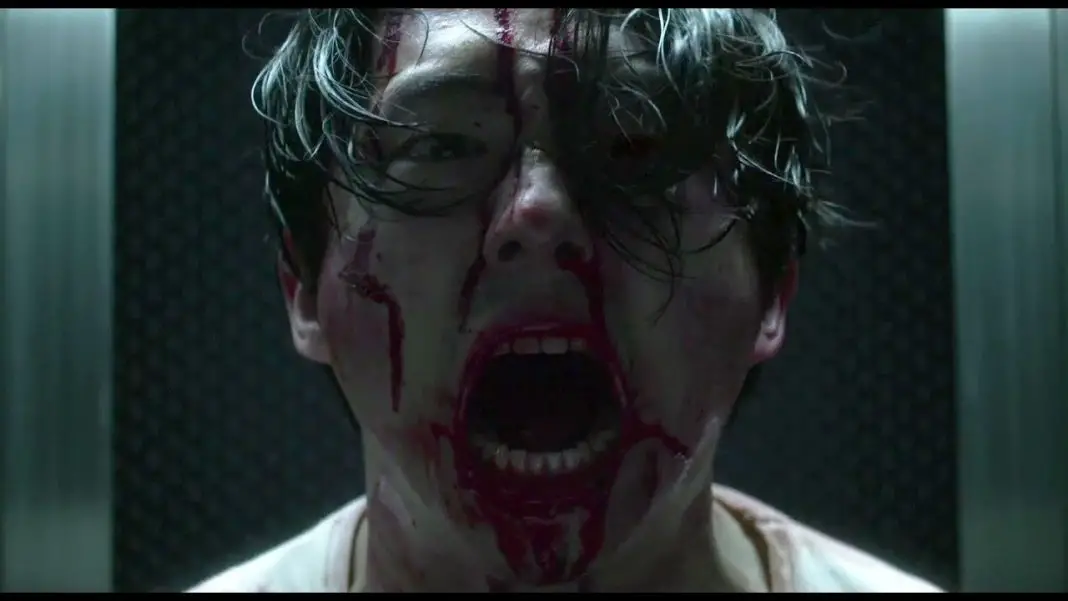 Death Note
Probably the most controversial choice on this list, but I can't help it, because even if it has some noticeable problems I really did love this movie. I think the surprising change in tone that threw a lot of people off was one of my favorite things about it. It's funny when you least expect it, intense throughout, stark and quirky in almost equal doses.
It clearly doesn't work for everyone, but it does work for me. Even the casting of Light with a white actor almost works in this context because when you tell the story of Death Note in an American context, it almost by definition becomes the story of a school shooter. All of that aside, it's also worth seeing just for Lakeith Stanfield, who gives one of the most energetic and memorable performances of the year.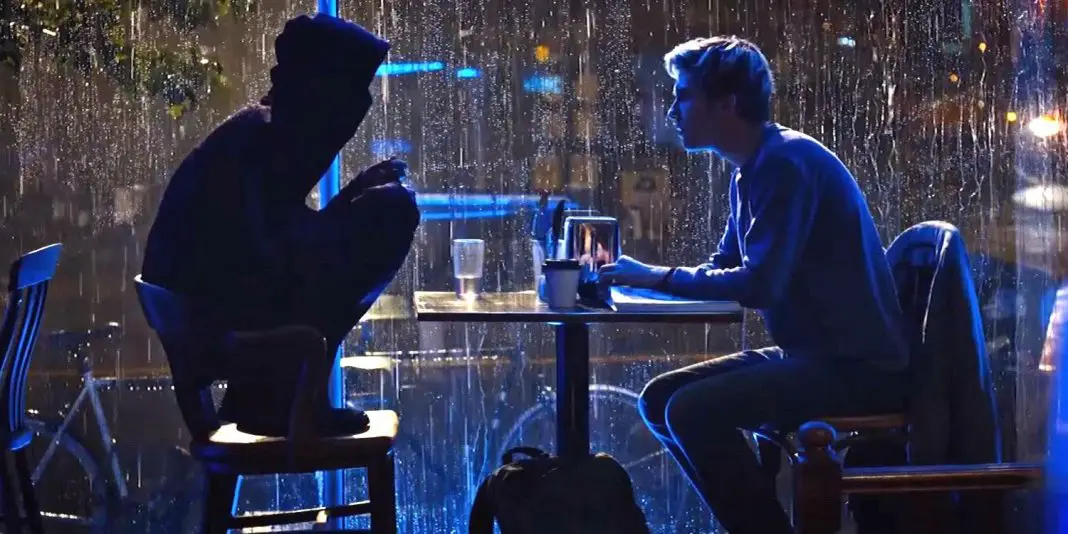 Cult of Chucky
In 1990, the tagline "Sorry Jack, Chucky's Back" almost felt like a warning. The '80s were plagued with sequel after sequel and this seemed like a promise that things would not be different. Child's Play was designed not to have a sequel, that was literally why the doll was completely destroyed at the end. So that only makes it all the more surprising to think that in 2017, it's kind of proven itself as the best long-running horror franchise.
That has a lot to do with series architect Don Mancini, who has written every sequel and directed the last three. He never makes the same movie twice, always finds new genres to tackle and directions to go, not to mention boundaries to push. Cult is one of the best yet. Imaginative, bizarre, and completely different, just as it should be.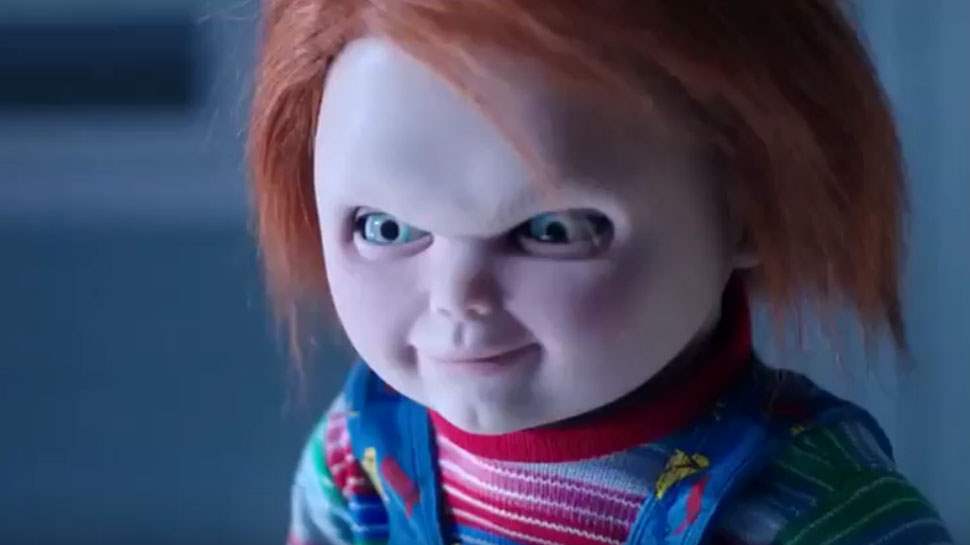 Creep 2
Creep was one of my favorite found footage movies in a decade that was—at least for the first half—plagued by that style. It seemed like a sequel was impossible. This movie felt complete unto itself, a glimpse into a life we know nothing about. My biggest concern was that the sequel would shed too much light on Aaron, that learning more about the bad guy would destroy everything that made the first one great. There were a ton of ways in which Creep 2 could have easily failed.
Instead, it did the smart thing by embracing the fact that it couldn't be the same movie. It's a film about questioning your passions, about hitting that wall, wondering if the thing you've always been driven to do actually has any kind of real payoff. When we ask if there are any modern horror icons, Peachfuzz is continuing to be one of the very first names that pops into my head.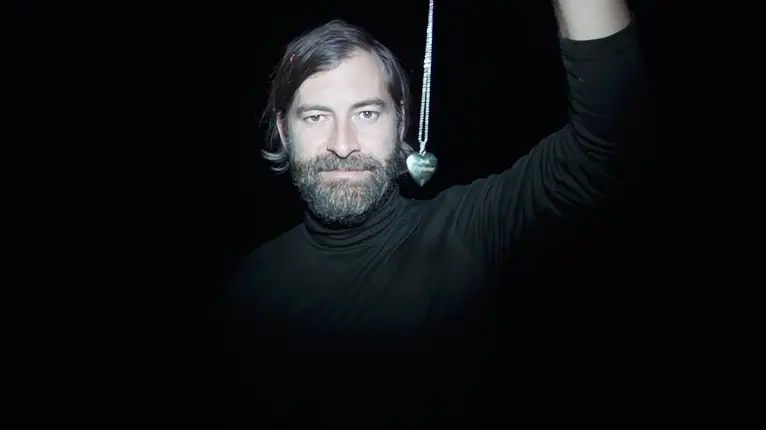 Boys in the Trees
Imagine a retelling of Ray Bradbury's classic The Halloween Tree, reimagined for teenagers, infused with LGBT themes and set in Australia. That's Boys in the Trees and it's fantastic. Moody, atmospheric, it's as much a sincere indie drama as it is a ghost story. Focusing a Halloween-centered movie on teenagers is fantastic, because that's the hardest time to relate to the holiday. There are too few stories focused on the kids who are just too old to be trick-or-treating, but also don't feel comfortable embracing the teenage mayhem of egging windows and TP-ing houses.
It's also a quiet, contemplative film about embracing who you are instead of changing to fit the people around you. It's about leaving childhood behind and the genuine heartbreak that comes along with having to do that when you're preparing to enter adulthood. Not enough people have seen this yet, but I think it definitely qualifies for the list, even if it's not as focused on delivering the scares.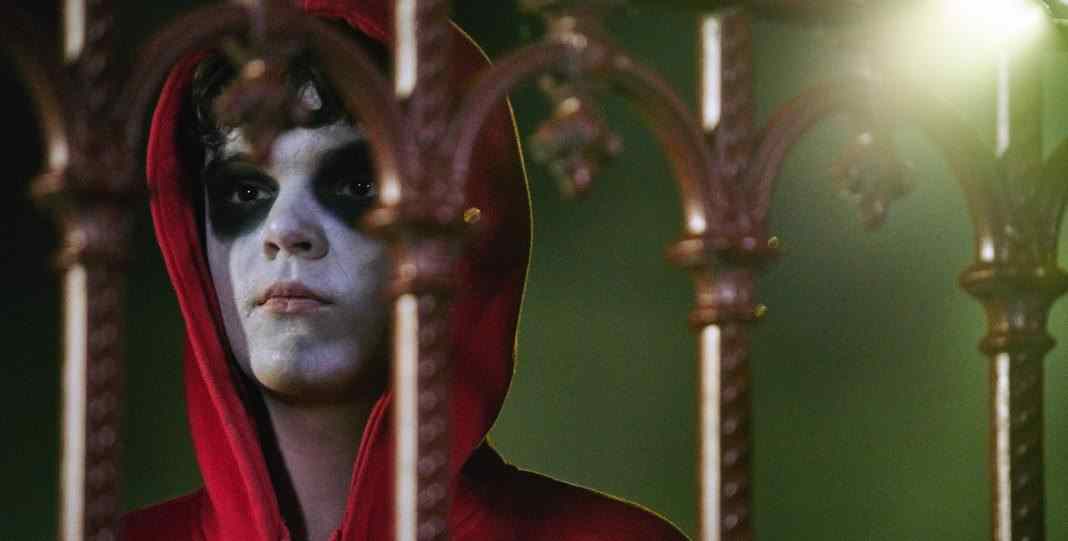 Happy Death Day
We got a new slasher in theaters this year, which stuns me on its own. More than that, though, it did incredibly well at the box office. This is 100% a mashup of a '90s slasher and Groundhog Day. But it turns out that combining those two things can be absolutely wonderful. Happy Death Day is as tongue-in-cheek as the title suggests, and it should be. It's a slasher that happens to (for the most part) only have one victim, over and over again.
But on top of that, it's about taking a hard look at who you are, who you've become and the way you move through the world and impact the people around you. There's a great character arc at the center of this that's just as integral to its success as the (increasingly) wacky kills.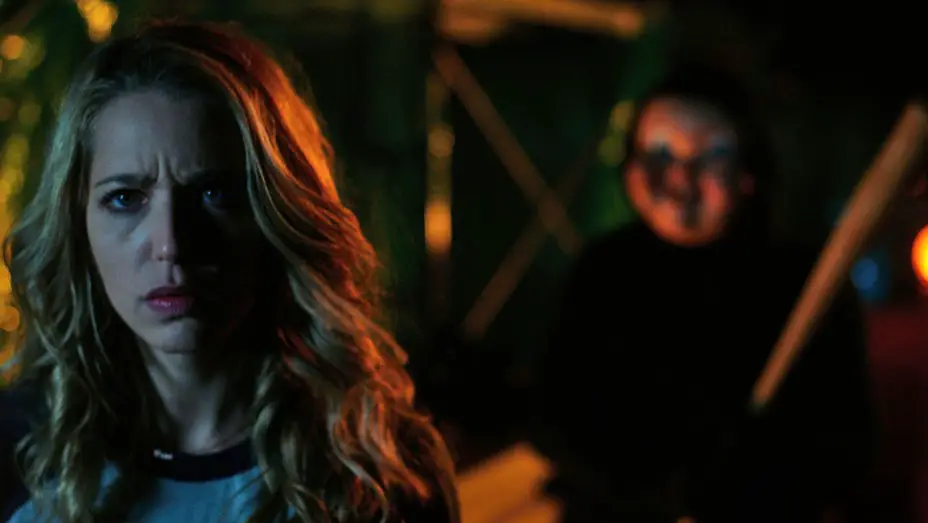 The Devil's Candy
One of the best things this decade of horror has given us is the complete reinvention of Ethan Embry as a serious genre presence. Here he plays a metal-obsessed dad raising a metal-obsessed kid. It's something they bond over, but as the family moves into a home that houses a naturally demonic secret, it could also be the thing that separates them.
There's a serious, unrelenting sense of dread to this movie. It's so well-crafted. The threats are intensely human. It's almost about a possession that stems from inside, about being taken over not just by any kind of force, but by the need to be better, to perfect the things you want to be remembered for, to the point that you can start to lose sight of the things that mean the most to you. And there's also Pruitt Taylor Vince as an absolute creep.
Gerald's Game
For years and years, this was considered to be the unfilmable Stephen King adaptation. The entire novel centered on one woman handcuffed to a bed. But even if I couldn't imagine how it would be done, I always wanted to see it accomplished somehow, because it's honestly one of my favorite King books. This is a story about a woman who's alone and terrified, stuck with the only obstacle she needs to overcome to survive: herself.
Jesse's not just frightened for her life, she's frightened because she's been avoiding so many things for so long, and being alone is going to force her to admit all of the things she can't come to terms with in her life and her past, but which will ultimately make her stronger for confronting.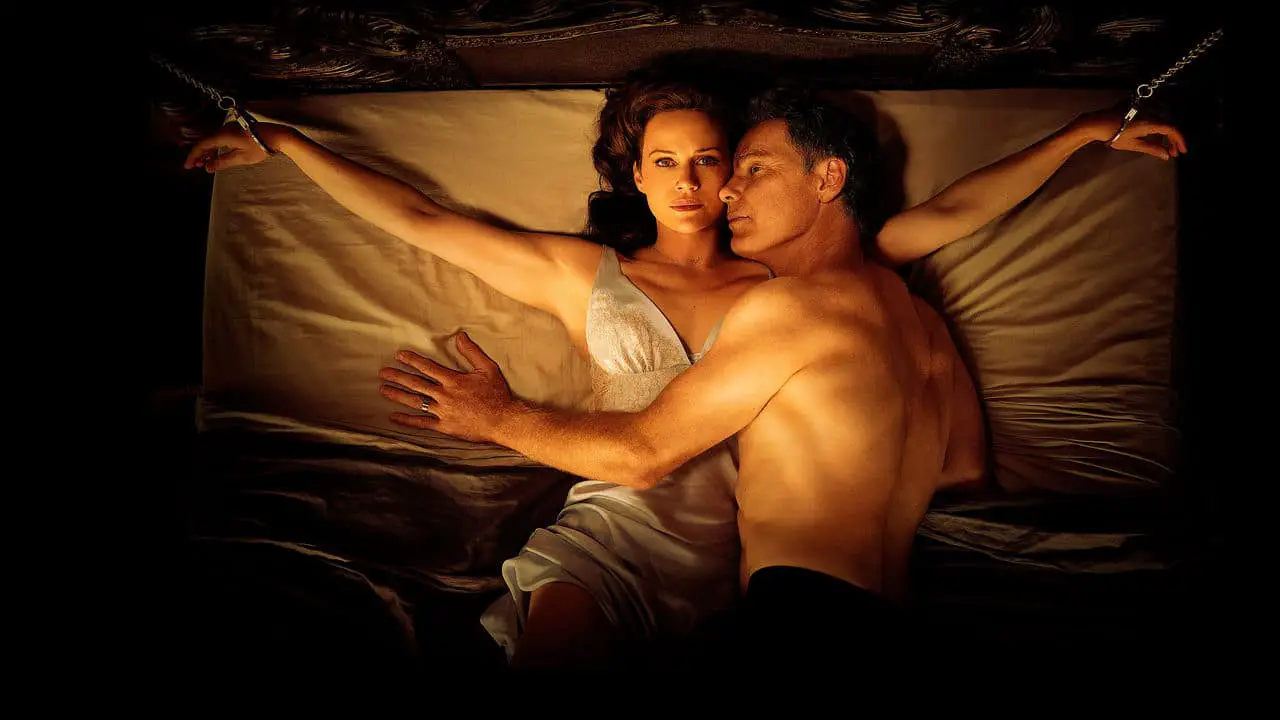 IT
There were a lot of concerns about IT. This was a single theatrical adaptation of a 1000+ page book with no guarantee of a sequel, following a beloved TV adaptation with an iconic performance at its center. It lost its director only a few weeks before it was set to start production. That almost never results in a good film. And yet, here we are. IT is absolutely one of the best horror films of the year and one of the greatest Stephen King adaptations ever.
It recaptures everything that makes that story work. It's about childhood fears, but not just the ones on the surface, the deeper fears that kids don't always even know they have. This isn't just about making friends, it's about finding the friends you need the most at the exact moment you need them most and the indestructible bond that forms from that. Also, there's a really scary clown.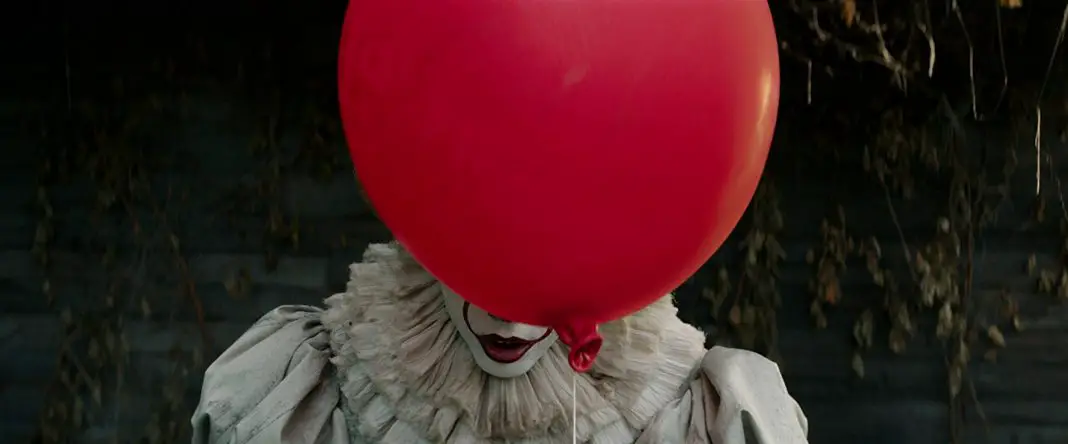 Get Out
Everyone has said everything there is to say about Get Out. It's a cultural phenomenon. This movie is about confronting themes that need to be addressed in our current cultural climate, but it does not remotely address them in the way you'd think. That's the key to its success. It's best when you don't know everything going in, but once you know the whole story, it's incredible to go back and see how perfectly planned everything truly is.
Scenes that play out one way the first time you see Get Out mean something completely different the second time. But it's not just the writing that makes Get Out work. From Daniel Kaluuya to Catherine Keener and Bradley Whitford, the performances are amazing. It's tense where it needs to be, funny where it needs to be. Jordan Peele could never touch the genre again and still be considered an all-time master of horror for this.