From 1982 to 1998, Gary Ridgway etched himself indelibly into the subconscious of every police officer in the Seattle and Tacoma areas of Washington. Ridgway, previously known as the Green River Killer, targeted the desperate and the vulnerable, primarily sex workers or runaways, because he viewed them as disposable. Following his 2001 arrest, Ridgway was convicted of 49 counts of murder although he confessed to upwards of 71 victims, although authorities believe he could be responsible for 80.  In court statements, Ridgway later reported that he had killed so many that he lost count. He considered murder a "second career".
Over two articles, we took a deeper look at 49 of the women and young girls whose lives were snuffed out after crossing paths with a man whose Teflon coated emotions and complete disregard for human life aided him in avoiding capture for nearly 20 years. It's only fair that we highlight the lives this monster was suspected of stealing, too
The following list consists of six victims from the original task force list that Ridgway is suspected of -but not charged with- murdering.
Amina Agisheff
Ridgway has always vehemently denied killing Amina Agisheff. Investigators appear to be on the fence about her as she does not fit the Green River Killer's victim profile. The 35 year old divorcee was mother of three, worked as a Montessori schoolteacher and a part time waitress. At the time of her disappearance Amina was in a new stable relationship. On the night of July 7th, 1982 she was last seen around 10:30 PM after leaving her mother's apartment near Pikes Place to catch a bus to her home in Ballard. Her daughter described Amina as a bit of a "hippy mom".


Kasee Ann Lee
Gary Ridgway confessed to the murder of 16 year old Kasee- has been alternatively spelled as "Kase" and "Kassee" in previous publications- Ann Lee, but her body has never been located to corroborate his claim. The teenager worked part time at a Fotomat kiosk and as a sex worker. She had gotten married to her pimp, Anthony "Pretty Tony" Lee, sometime in April of 1982. Kasee was last seen on August 28, 1982 walking along the area of South 200th Street and 30th Avenue South. She was walking to a nearby store for dinner supplies.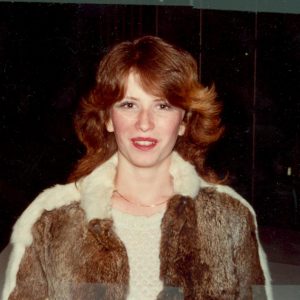 Tammie Liles
Gary Ridgway has denied involvement in the death of Tammie Liles. Formerly known as "Tualatin 1" or "Oregon 1", Tammie's remains were positively identified in 2009 through dental records. The a 16 year old was a straight-A student who eventually fell in with the wrong crowd and turned to drugs and sex work to financially support herself. Tammie was last seen on June 9th, 1983, in downtown Seattle.

Keli Kay McGinniss
Gary Ridgway confessed to killing Keli Kay McGinniss but her body has never been located. Keli was born in April of 1965 to parents who would divorce only three years later. Even after she remarried, Keli remained close with her mother, a talented singer, who performed at such locales as the Washington Plaza Oak Room, Camlin Hotel, Tally Ho Room at The University Towers Hotel in Seattle. At 13 Keli had a terrifying experience that forever changed her life. While babysitting one evening, she was sexually assaulted by group of drunken boys. After the traumatic experience Keli ran away from home and began working as a sex worker, entered into a relationship with a pimp named Raphael Wilson. By 1983 she had given birth to two children, both Wilson's, Her oldest child, a son, was placed up for adoption and her four-month-old daughter had been in a foster home after Kelly was incarcerated for prostitution. She intended to retrieve her daughter after her release, but went missing before the reunion. Keli was last seen leaving The Three Bears Motel in Seattle, Washington on June 28th, 1983. She was only 18 years old.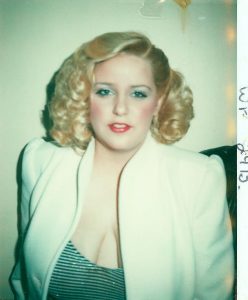 Angela Marie Girdner
Ridgway has also denied any involvement in the death of Angela Girdner. 16 year old Angela was a student at Beaverton's St. Mary of the Valley High School and was described as a straight-A student. Growing up she was fond the idea of being a model and was quick to learn the beauty tricks of the day. She also enjoyed cooking (she especially loved decorating cakes), swimming and going on her father's boat. At one point Angela was one of the most requested babysitters in her neighborhood. But, after falling in with a bad crowd, she turned to drugs and sex work. She was reported missing in May 1983 and officially identified via dental records in 2009.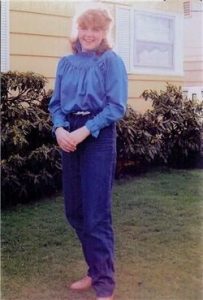 Patricia Osborn
There is little information readily available on 19 year old Patricia Osborn. By 17 she had left home for good, was an occasional drug user and a sex worker. She reportedly stayed in touch with her mother, making sure to call on holidays and birthdays. Patricia was last seen walking along a stretch of North Aurora on October 28th, 1983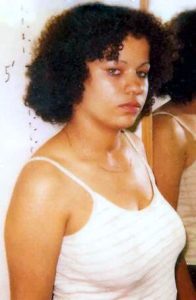 Now, let's highlight the lives this monster was suspected of stealing, too. The following list is five additional victims that Ridgway has been considered a suspect in. While their cases remain open and officially unsolved, their voices still deserve to be heard.
Kristi Lynn Vorak
There are no details readily available surrounding the early life or lifestyle of Kristi Vorak. A noteworthy detail is, due to a birth defect, her left middle finger is about an inch shorter than average. At the time of her disappearance Kristi was 13 and living with a foster family in Tacoma, Washington. She was last seen on Halloween night, October 31st, 1982. She may have been sighted later in the evening at a bus depot in Seattle, Washington, but this report has not been confirmed. Her mother believes she may be alive and living in the Seattle area, but investigators believe she is deceased.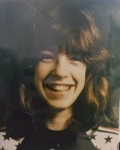 Patricia Ann Leblanc
15 year old Patricia Beblanc was arrested on August 8th, 1983 and charged with prostitution. As a result of this arrest Patricia was placed in the custody of the DSHS and sent to live at a youth center. On August 12th, the youth center had an outing and Patricia ran away. She was never seen or heard from again afterwards. She was described as a chronic runaway but always called home to her former foster mother to check in.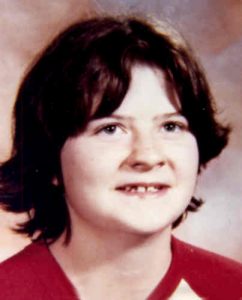 Rose Marie Kurran
16 year old Rose Kurran left her family home for the last time on August 26th, 1987. She'd left a note for her mother to let her know she was going to the "south end". Rose apparently was known for living a "high risk life style" and frequenting the areas the Green River Killer was known to prowl. Rose was last seen alive late on the evening of August 26th by a former teacher, who saw her outside of Lucky's Used Trucks.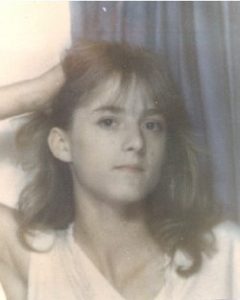 Darci Warde
Ridgway admitted to killing a female possibly named "Darci" or "Dorsey" sometime in the mid to late 1980s, after meeting in Tacoma. Investigators believe that the woman he was referring to was 16 year old Darci Wade. Darci was brought home to her residence in Seattle, Washington by police. Shortly after, on April 24th, 1990, Darci ran away again. She has never been heard from again.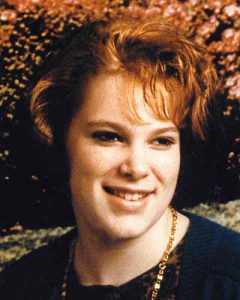 Cora McGuirk
22 year old Cora McGuirk was a native of Chicago. After graduating high school she moved to Washington took a job at the University of Washington Medical Center gift shop and enrolled in an electrical engineering program at the university. But after she started dating a man who was involved with drugs, Cora eventually quit her job and dropped of school, however, and began disappearing for a couple of days at a time. It's unclear if Cora was taking drugs. Her aunt noticed she was acting oddly and asked if she was in trouble. McGuirk said she was all right, but she asked her aunt to look after her three children if anything happened to her. Cora was last seen in Seattle, Washington on July 12th, 1991. Her car was later found near Aurora Avenue north. Her aunt would go on to raise her children after her disappearance. Cora's eldest son, Martell Webster, grew up to be a professional basketball player who played with the Portland Trailblazers.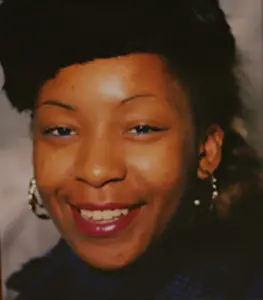 Research Sources:
Green River, Running Red by Ann Rule