New on Netflix is a weekly feature here at Wicked Horror where we take a look at the latest additions to everyone's favorite streaming service. It can be tough sifting through all those horror titles, not really knowing what's worth watching and what isn't. Sometimes, you know exactly what you're looking for, but when you go to watch it the title has already been taken down. Here, we do our best to let you know what's been added and re-added from week to week.
Usually, the beginning of the month hits us with a lot of strong material, with some current favorites and old classics alike while the middle sort of leaves us in a dead zone. We're starting off with a huge bang and hopefully this continues to pick up throughout the month. We tend to lose a lot at the end of the year, but we gained a lot too, and 2016 got off to a promising start that has had more ups than downs so far.
So kick back, relax, make some popcorn or maybe even munch on some candy corn as we bring you what's new on Netflix for the week of September 2nd.
Scary Movie 2
In some ways, Scary Movie 2 is more of a time capsule than the original because it parodies an extremely brief period in horror history, which was the haunted house resurgence from around 1999 to 2001. A lot of the humor works better than the first, but in general it's a sort of comedy that you really have to be in a specific mood to endure.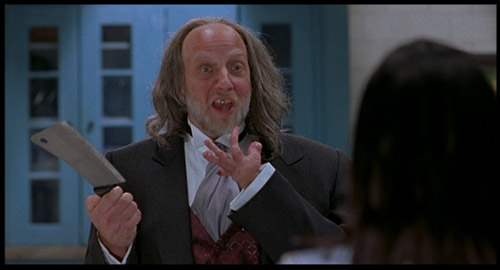 The Wicker Man (2006)
Speaking of comedies, Netflix has finally added the Nicolas Cage-starring remake of The Wicker Man. While the original is a timeless classic, this version is virtually every different kind of insane and it's just something that has to be seen to be believed. There had never been another remake like this and I don't think we'll ever see another like it again.