Another Friday- you know what that means! Welcome back to New on Netflix! This week's list is a short one that features revenge porn and some personal demons. Happy viewing!
See Also: Deceived is a Delightful '90s Neo-Noir Thriller [The Rabid Dog's House]
The Most Hated Man on the Internet
Arriving on July 27th is the three-part documentary series The Most Hated Man on the Internet. When her daughter's photos are posted to a revenge porn website, a determined mother launches an online crusade to shut down IsAnyoneUp.com and its founder, Hunter Moore.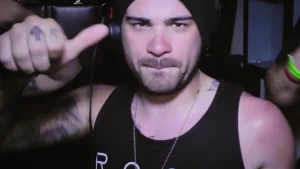 Keep Breathing (Season 1)
When a private plane crashes in the Canadian wilderness, Liv- the lone survivor- must battle both the unforgiving cold and her personal demons in order to stay alive. Keep Breathing will be available on July 28th.