It's Friday and you know what that means: It's time to figure out what you'll be binging during the upcoming week. Welcome back to New on Netflix! The streaming giant's horror department has always been a mixed bag. However, I'd say they've really stepped up their game in the last couple of years with the release of amazing, essential watches. We've been treated to must see original programming like The Haunting of Hill House, Velvet Buzzsaw, Hush, and some of the classics we all know and love.
This week, we have a short list that features 2012 Jennifer Lawrence. Need I say more? So let's jump in to what's coming to Netflix the week of May 1st, 2020!
House at the End of the Street
Coming to Netflix on May 8th is the 2012 thriller House on the End of the Street. In need of a fresh start, a mother and daughter find their dream home in a small town. But when strange things start happening in the house, the two learn of a chilling secret involving a grizzly murder.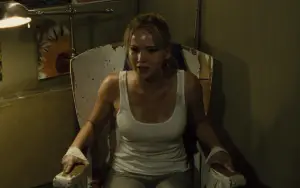 Follow us social media! Twitter, Facebook, Instagram, and YouTube.