It's Friday and you know what that means; time to invest in some blackout curtains so that pesky sunlight can't bother you- Welcome back to New on Netflix, your weekly update on the spooky films and TV shows added to Netflix's library. The streaming giant's horror department has always been a mixed bag. However, I'd say they've really stepped up their game in the last couple of years with the release of amazing, essential watches. We've been treated to must see original programming like The Haunting of Hill House, Velvet Buzzsaw, Hush, and some of the classics we all know and love.
This week our list features witches, zombies, the internet and the Colombian drug industry.
Charmed (Season 3)
Season 3 of the CW's reboot of the fantasy series Charmed will be available on July 24th. The series follows a trio of sisters who, after their mother's tragic death, bond over their newfound powers, vanquish demons and band together to defend their magical legacy. The new season will chart a whole new journey for the Charmed Ones as Maggie pursues her career ambitions, Macy returns to her science roots and Mel's activism is reignited.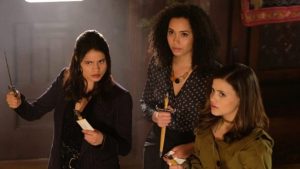 The Walking Dead (Season 10)
On July 26th, AMC's beloved zombie series finally gets its 10th season added to Netflix. In the wake of a zombie apocalypse, survivors hold on to the hope of humanity by banding together to wage a fight for their own survival.
How to Sell Drugs Online (Fast) (Season 3)
Season 3 of the German comedy series How to Sell Drugs Online (Fast) arrives on July 27th. No plan. No friends. No MyDrugs. And Lenny's health takes a turn for the worse. For Moritz, shit is about to get real.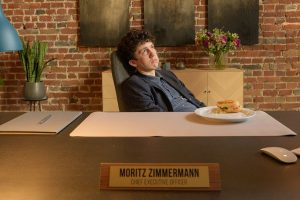 The Snitch Cartel: Origins 
In Cali during the '60s and '70s, two brothers juggle family, romance and the joint pursuit of a burning ambition: to rule Colombia's drug industry. Check out The Snitch Cartel: Origins on July 28th!