Welcome back to What's New on WHTV! This weekly list will update you on everything that is coming to Wicked Horror's streaming counterpart, Wicked Horror TV. If you're not aware, Wicked Horror TV is available on Roku and Amazon as well as via your Internet browser. From classic films to the latest in indie horror, Wicked Horror TV has a little something for everyone. And the best part? New movies are added weekly!
The following titles will be available August 7th, 2022:
Santo in the Treasure of Dracula (1969)
Mexican wrestler El Santo travels to the past to seize the treasure of Count Dracula and distribute it to needy families in Mexico.
Daughter of Dr. Jekyll (1957)
The late Dr. Jekyll's innocent daughter is blamed for a new reign of werewolf terror.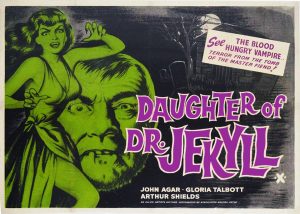 Horrors of Spider Island (1961)
The film stars Alexander D'Arcy as Gary Webster, a talent agent who invites several girls to a club in Singapore. Their plane ride ends abruptly when they crash-land into the ocean. Webster and the women make their way to an island where they find a large spider web.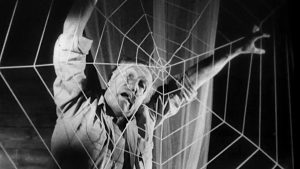 The Terror (1963)
Lt. Duvalier, a French soldier, loses contact with his unit and is forced to wander alone near the Baltic Sea. While in search of his regiment, he spies Helene, a mysterious beauty, walking by herself. Mesmerized, Duvalier begins tracking her, but she vanishes. He later catches up with her and follows her into a castle, where he encounters the bizarre Baron Von Leppe, finds signs of witchcraft and learns the shocking truth about Helene.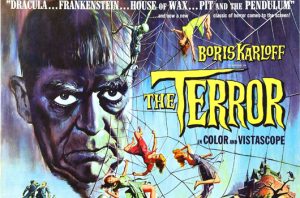 Don't Look in the Basement (1973)
Nurse Charlotte Beale is hired by Dr. Stephens to work at a small sanitarium he runs. When Charlotte arrives, however, she learns that Stephens has died in the interim, and that she'll be taking orders from new president Dr. Master. Charlotte goes along, but can't help noticing how unusual Masters' approach is to treating the mentally ill. They're allowed free run of the place, and Charlotte begins to wonder if Masters isn't a patient herself.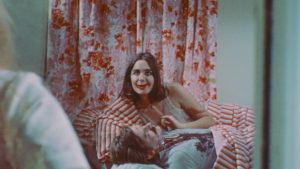 Santo in the Vengeance of the Mummy (1971)
Wrestler Santo and an expedition team battle an evil mummy in an ancient Aztec tomb.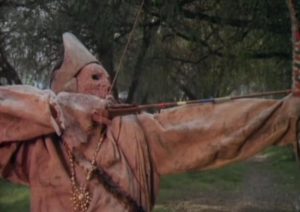 Santo in the Wax Museum (1963)
A masked hero battles a mad scientist who plans to transform humans into monsters and display them in his museum.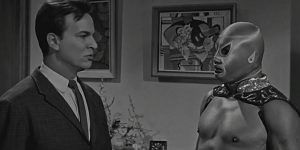 Santo vs. Frankenstein's Daughter (1972)
A mad female scientist needs Santo's blood for a youth serum; and she has Frankenstein's reliable old monster to help her get it.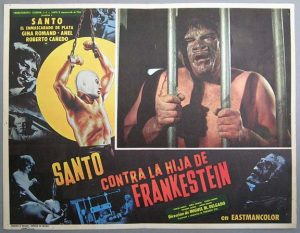 Superman and the Mole Men (1951)
The "Man of Steel" calms hostilities between frightened Midwesterners and a quartet of subterraneans.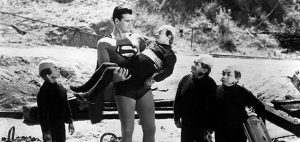 Like what you see? Be sure to follow us on social media: 

Twitter,

 

Facebook

, and 

Instagram!