Welcome back to What's New on WHTV! This weekly list will update you on everything that is coming to Wicked Horror's streaming counterpart, Wicked Horror TV. If you're not aware, Wicked Horror TV is available on Roku and Amazon as well as via your Internet browser. From classic films to the latest in indie horror, Wicked Horror TV has a little something for everyone. And the best part? New movies are added weekly!
The following titles will be available August 14th, 2022:
It's Alive (1968)
A loony farmer finds a prehistoric monster hiding in a cavern on his land. To feed his newest critter, the farmer kidnaps three people. The three desperately try to escape and finally, one of them succeeds.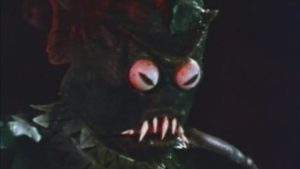 Nosferatu (1922)
In this highly influential silent horror film, the mysterious Count Orlok summons Thomas Hutter to his remote Transylvanian castle in the mountains. The eerie Orlok seeks to buy a house near Hutter and his wife, Ellen. After Orlok reveals his vampire nature, Hutter struggles to escape the castle, knowing that Ellen is in grave danger. Meanwhile Orlok's servant, Knock, prepares for his master to arrive at his new home.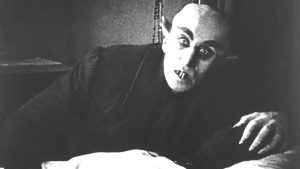 The Ghost (1963)
A woman and her lover murder her husband but soon after, strange things start happening and they wonder if they really killed him or if he is coming back from the dead to haunt them.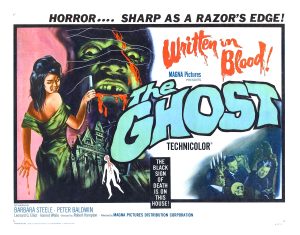 Theater of Blood (1973)
Edward Lionheart is incensed that his last season of performances in Shakespearean plays did not win him a prestigious acting award from critics. After an unsuccessful attempt at suicide, Lionheart is rescued by a group of drug-addicted bums. He then sets out to murder all of his critics, each with a different style of death taken from a Shakespeare play. When Lionheart faces head critic Peregrine Devlin, he offers Devlin a second chance to bestow the award.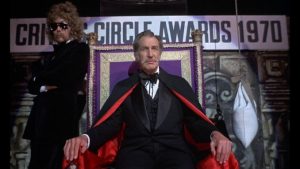 X: The Man with X-Ray Eyes (1963)
Intent on enhancing mankind's ocular ability, the brilliant Dr. James Xavier invents a formula that allows him to see wavelengths of light outside the normal human spectrum. When his funding is suddenly threatened, Xavier tests the formula on himself despite the protests of his colleague Dr. Diane Fairfax. While the formula proves initially useful in a variety of minor tasks, Xavier soon finds himself able to see things that no man was meant to see.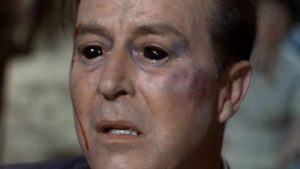 The Brain That Wouldn't Die (1962)
Dr. Bill Cortner and his fiancée, Jan Compton, are driving to his lab when they get into a horrible car accident. Compton is decapitated. But Cortner is not fazed by this seemingly insurmountable hurdle. His expertise is in transplants, and he is excited to perform the first head transplant. Keeping Compton's head alive in his lab, Cortner plans the groundbreaking yet unorthodox surgery. First, however, he needs a body.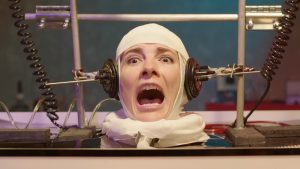 The Last Woman on Earth (1960)
Evelyn and her husband go swimming with their friend Martin during a vacation in Puerto Rico. When they surface from the water they realize there's been a temporary interruption in the world's supply of oxygen, killing everyone.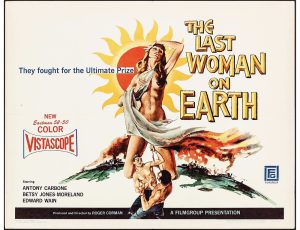 The Screaming Skull (1958)
A man tries to drive his second wife mad at his dead first wife's Southern mansion.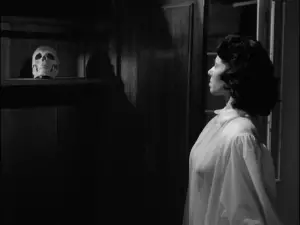 Yongary, Monster from the Deep (1967)
An earthquake in central Korea awakens the colossal amphibious creature Yongary, that soon wreaks havoc through Seoul.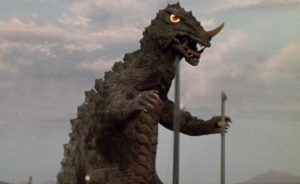 Like what you see? Be sure to follow us on social media: 

Twitter,

 

Facebook

, and 

Instagram!