Welcome back to What's New on WHTV! This weekly list will update you on everything that is coming to Wicked Horror's streaming counterpart, Wicked Horror TV. If you're not aware, Wicked Horror TV is available on Roku and Amazon as well as via your Internet browser. From classic films to the latest in indie horror, Wicked Horror TV has a little something for everyone. And the best part? New movies are added weekly!
The following titles will be available July 2nd, 2023:
The Aftermath (1982)
An astronaut battles mutant cannibals after returning from space to an Earth ravaged by nuclear and biological war.

Real Fear: The Truth Behind the Movies (2012)
In Real Fear: The Truth Behind the Movies, Chiller investigates the terrifying factual stories that inspired some of the scariest horror movies of all time, including Silent Hill, The Amityville Horror, The Mothman Prophecies and Poltergeist, through exclusive eyewitness interviews and reenactments of actual events
Real Fear 2: The Truth Behind More Movies (2013)
Paranormal investigators Katrina Weidman (Paranormal State), Richard Dolan (Syfy Investigates), John McGarry, Chris Holt and Becky Weingrad travel across the country in search of America's darkest mysteries — a road trip into the unknown. The cases explored take the Real Fear team to extraordinary destinations to investigate an array of terrifying phenomena — exposing a secret world of legends, ghosts, cryptids and UFOs hidden across America's landscape.
Reel Nightmare: The Book of Witchcraft (2017)
Three beautiful, vengeful witches awakened by an ancient book, the Necronomicon, bring production of a film in their old family home to a deadly halt.
Shocking Dark (1989)
A team of soldiers and civilians are sent to Venice to investigate the mysterious deaths of scientists who are trying to clean polluted waters.
Welcome to My Darkside: Women in Horror (2009)
About searching into the depths of Women in the Horror Genre from Scream Queens to Independent Filmmakers. Find out what Females are all about when it comes to blood, guts, and boobs.
Lady Frankenstein (1971)
Baron Frankenstein (Joseph Cotten) is hard at work trying to reanimate human tissue when his daughter, Tania (Rosalba Neri), comes home from university with a medical degree and announces that it has always been her intention to carry on her father's work. The baron is thrilled, but no sooner does he successfully reanimate his creature than it kills him and stalks off. Shocked but undaunted, Tania vows to create an even greater monster to destroy the first in revenge.
Pigs (1973)
The owner (Marc Lawrence) of a roadside diner and his new helper (Toni Lawrence) kill people and feed them to pigs.
Blood Harvest (1987)
Bad things happen in a rural town where someone named Marvelous Mervo (Tiny Tim) runs around like a clown.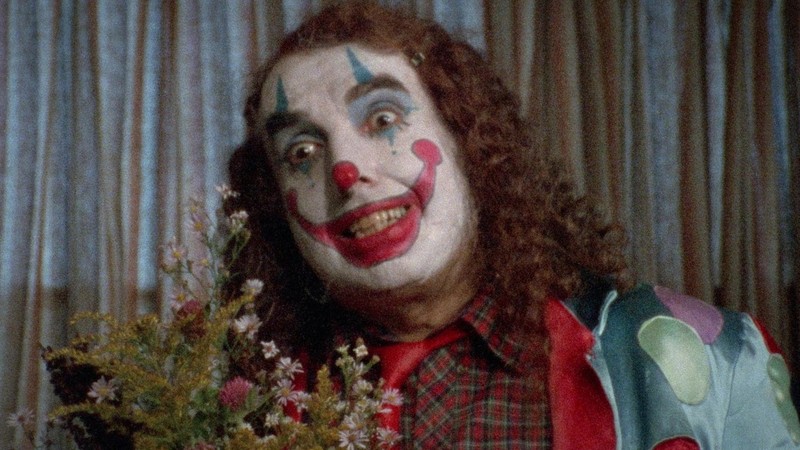 Terror Is a Man (1959)
William Fitzgerald (Richard Derr) is the only survivor of a shipwreck that has landed him on an eerie island. He is approached by Dr. Charles Girard (Francis Lederer), who provides him with shelter and introduces him to his wife and servants. It's not long before William realizes that something is amiss, and that something is killing inhabitants of the village. The villagers abandon the island, leaving William with Girard and his cronies to fend off a creature the doctor created.
The Shadow of Chikara (1977)
Two former Confederate captains set-out to recover diamonds hidden in the mountains of Arkansas but a native spirit named Chikara is said to protect the sacred mountains against intruders.
Orgy of The Dead (1965)
A captive couple watch as half-naked ghouls dance for their gleeful emperor.
The following titles will be available July 9th, 2023:
Poor Pretty Eddie (1975)
Vacationing jazz singer Liz Wetherly (Leslie Uggams) is driving through backwoods Georgia when her car breaks down. She ends up at a hunting lodge owned by Bertha (Shelley Winters), a former starlet in love with Eddie Collins (Michael Christian), a young, unhinged Elvis wannabe. His unsettling fascination with Liz rapidly leads to her imprisonment and rape, and, when Bertha and Eddie murder any potential rescuers, Liz realizes she must take charge of her own bid for freedom and bloody revenge.
OMG We're In A Horror Movie (2015)
Six friends having a board-game night are interrupted by a booming voice from the sky, they then suddenly find themselves trapped in a horror movie, and wonder who will become the killer and who will be the sole survivor.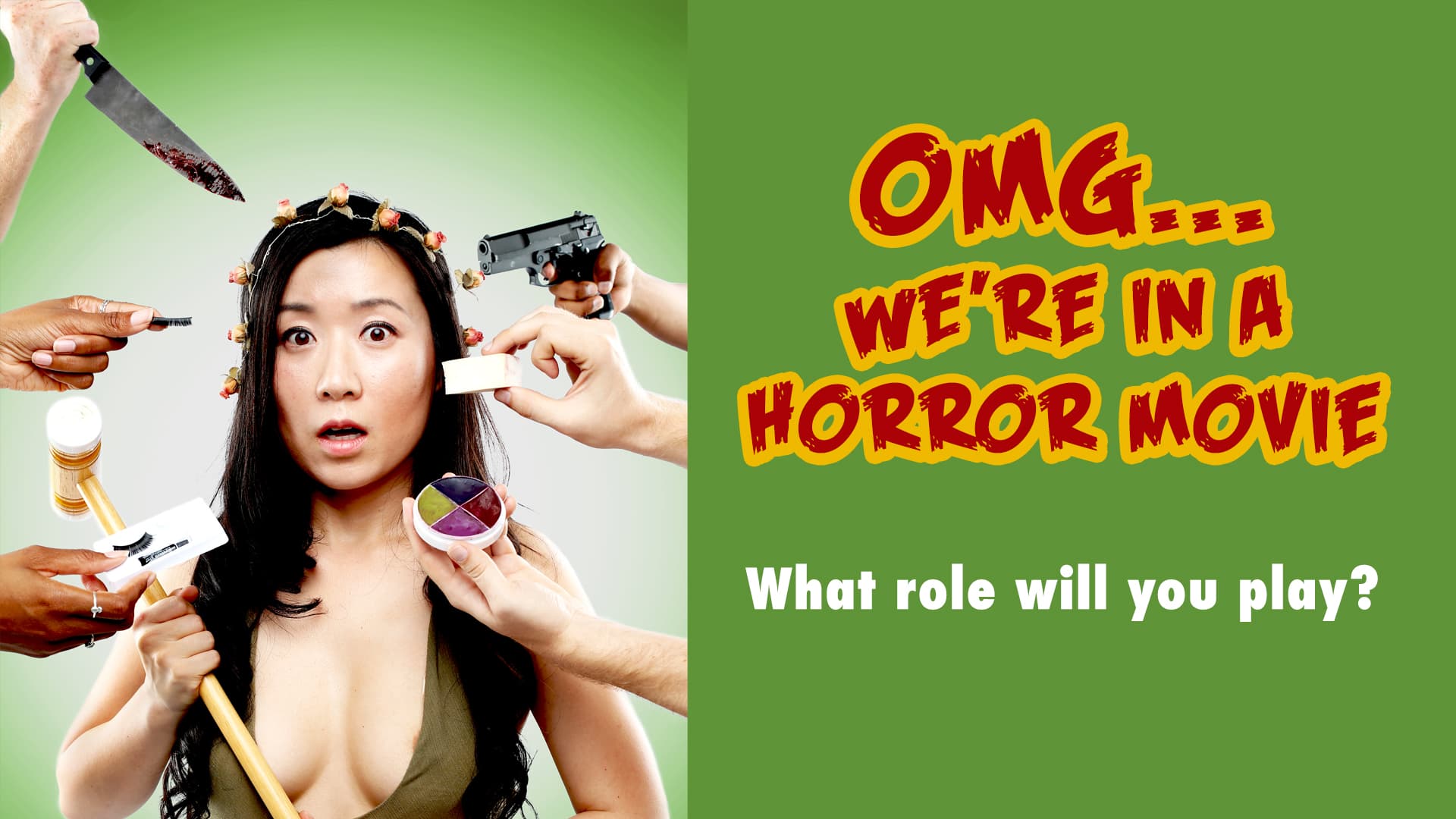 Massacre in Dinosaur Valley (1985)
A plane crashes in the Amazon jungle, and its passengers must battle their way through cannibals, slave traders, wild animals and murderous piranha fish to safety.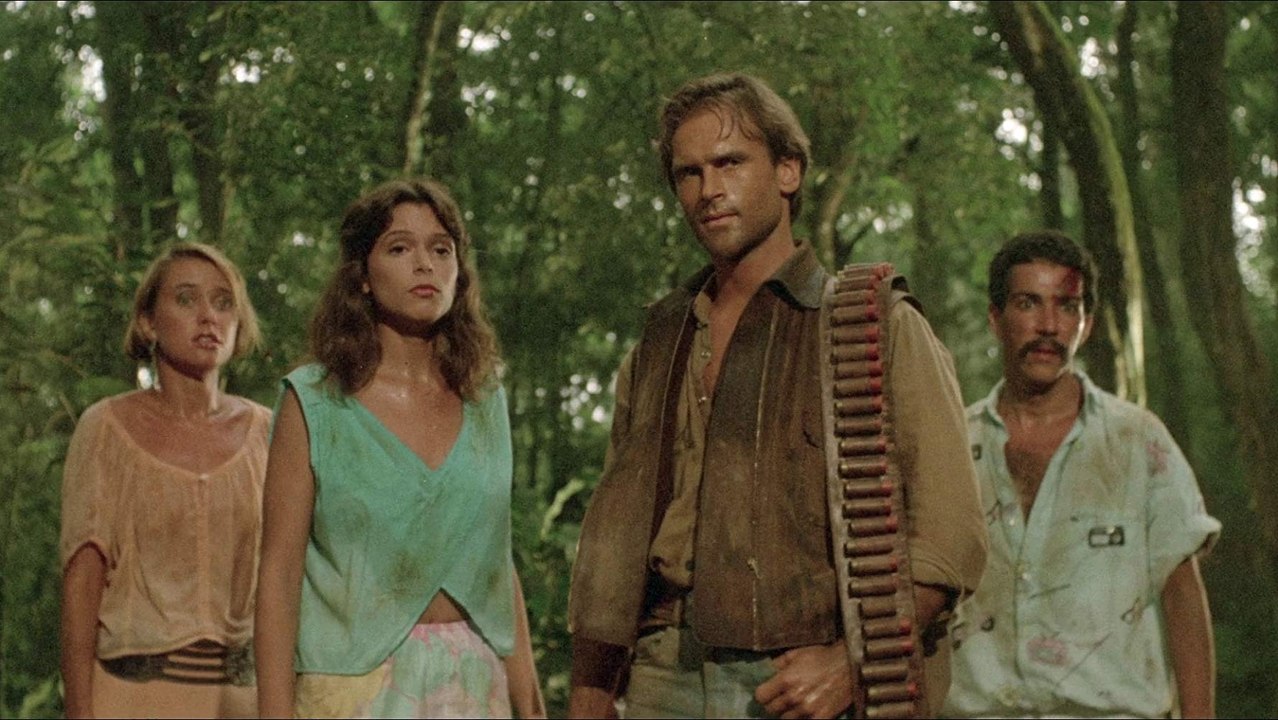 Parasite (1982)
A criminal vigilante organisation forces a scientist to create a flesh-eating parasite capable of wiping out the human race.
In Search of The Great Beast 666 (2009)
Documents the chilling life, impulses and journey of Aleister Crowley (1875-1947), one of the most controversial and mysterious characters of the 20th Century; infamously known as "The Wickedest Man in the World."
Leaving DC (2012)
After 20 years of living in Washington, D.C., Mark Klein seeks much-needed solace by moving to the remote wilds of West Virginia. To ease his loneliness, he sends regular video updates to members of his OCD-support group back in the city. But Mark gradually realizes that despite his new, isolated setting, he may not be alone. From the endless woods surrounding his home, something else is watching.
Night (2019)
A young girl is kidnapped by a strange man, who forces her to be the star of his sick and twisted live stream.
Dark Souls (2010)
A revengeful father embarks on a dark thrill ride of lost memories, conspiracy and zombie-like symptoms. Finding the mysterious darkness within is the source of the bizarre world he has uncovered.
Blood Rage (1987)
When Terry's (Mark Soper) twin, Todd, escapes from the asylum, it's time for Terry to get out the old machete.
Nocturna (1979)
Dracula has a fit when his granddaughter turns the Transylvania homestead into a disco and falls in love with a musician.
The following titles will be available July 16th, 2023:
Ganja & Hess (1973)
Germs from the stab of an ancient dagger turn two lovers (Duane Jones, Marlene Clark) into immortal vampires.
Abominable (2006)
After recovering from a horrific accident, paraplegic Preston Rogers (Matt McCoy) moves back into the remote cabin where he and his now-deceased wife once lived. When one of his new neighbors, Karen (Ashley Hartman), is attacked by a gigantic ape-like beast, Rogers contacts the local authorities. But after the police — and even his personal nurse, Otis Wilhelm (Christien Tinsley) — dismiss Rogers as a delusional widower, he sets out to stop the abominable creature himself.
The Crazies (1973)
A military plane crashes near a small town, infecting the water supply with a deadly virus that causes insanity then death. The army moves in to control the situation, only for the civilians to treat them as invaders and then infect them as well.
The Other Hell (1981)
A sinister Mother Superior tries to hamper a priest's investigation into the murders of several nuns at her convent.
Murder By Decree (1979)
After learning of mass murderer Jack the Ripper's gruesome reign of terror, private detective Sherlock Holmes (Christopher Plummer) decides to investigate. The police are no help, withholding information about the case from Holmes. But the detective refuses to be deterred, seeking the crucial assistance of psychic Robert Lees (Donald Sutherland), who sets him on the right path. Holmes, along with his trusted sidekick, Dr. Watson (James Mason), descends into a shadowy underworld of crime.
Not of This Earth (1957)
A doctor and a nurse (Beverly Garland) encounter an alien (Paul Birch) who wants to secure human blood in order to save his dying race.
Frankenstein (1910)
Frankenstein, a young medical student trying to create the perfect human being, creates a misshapen monster. Made ill by what he has done, Frankenstein is comforted by his fiancée, but on his wedding night he is visited by the monster.
The Terror Beneath the Sea (1966)
A group of surface dwellers come upon an underwater city ruled by a mad scientist and his amphibious servants.
The Diabolical Dr. Z (1966)
The late Dr. Z's daughter (Mabel Karr) tries his mind-control method on an exotic dancer called Miss Death (Estella Blain).
The Hand of Power AKA The Zombie Walks (1968)
Scotland Yard hunts for a costumed killer who poisons his victims with a scorpion ring. Based on an Edgar Wallace story.
The following titles will be available July 23rd, 2023:
Shallow Grave (1987)
Four college girls accidentally witness the local sheriff murder a woman. They attempt to escape him before they end up dead too.
Dis (2017)
A former soldier takes refuge in the woods and is unaware that a demon is following him.
Inner Sanctum (1948)
A man takes refuge in a boarding house in a small town after killing his fiancée in a terrifying train ride.
The Exterminating Angel (1962)
Edmundo Nobile (Enrique Rambal) invites friends over for an opulent dinner party. While the guests enjoy their food, the servants disappear one by one. Afterward, the visitors retire to the salon for an evening of music and conversation — but in the morning, they are mysteriously incapable of leaving the room. As days go by and they run out of food and water, panic and madness set in. The army and the police arrive, but fail in their attempts to enter the house as conditions inside deteriorate.
Don't You Recognize Me (2016)
A director puts out social network feelers to produce a 'Day in the Life' documentary. It turns out that the filmmaker did something very bad in his first outing as a director, and now he is about to pay.
The Face At The Window (1939)
A cackling mad chevalier (Tod Slaughter) and his half brother keep the police guessing in 1880s Paris.
The Amazing Transparent Man (1960)
A crook (Douglas Kennedy) decides to rob a bank instead of working for the mad scientist who made him invisible.
Count Yorga, Vampire (1970)
Weeks after her mother dies, Donna (Donna Anders) and her boyfriend, Michael (Michael Macready), invite Bulgarian emigre Count Yorga (Robert Quarry) to conduct what turns out to be a failed seance. Donna's friends Erica (Judith Lang) and Paul (Michael Murphy) give the count a ride back to his estate and are attacked while leaving. The next day, Erica visits blood specialist Dr. Jim Hayes (Roger Perry), who finds bite marks on her neck and concludes that Yorga is a vampire and must be stopped.
Blood of the Tribades (2016)
In the village of Bathory, superstition and religious violence take over as the men and women battle for control.
Slaughterhouse (1987)
Lester Bacon (Don Barrett) has run into financial trouble and is now facing the grim possibility that he might have to shut down the slaughterhouse he runs. Unwilling to lose his family business but unable to pay down his debt, Lester becomes desperate. So, when a crew of people come to the slaughterhouse thinking they might buy the place, Lester instructs his overweight and mentally disabled son, Buddy (Joe B. Barton), to kill anyone who comes onto their property.
The following titles will be available July 30th, 2023:
The Possession of Joel Delaney (1972)
Manhattan socialite begins to fear for her troubled younger brother when he starts behaving bizarrely and he seems to have been friends with a backstreet murderer.
Gutterballs (2008)
A brutally sadistic rape leads to a series of bizarre gory murders during a midnight disco bowl-a-rama at a popular bowling alley. One by one, players of two teams meet blood-drenched gruesome deaths at the hand of a black bowling-gloved masked killer. This alley runs red with blood by sunrise.
Witchcraft (1964)
For generations, the Whitlocks and the Laniers have been feuding, including when Vanessa Whitlock (Yvette Rees), accused of being a witch, was buried alive centuries ago. Now Bill Lanier (Jack Hedley) wants to dig up a burial ground for development purposes, and Morgan Whitlock (Lon Chaney Jr.) tries to stop him. Soon, unexplainable accidents start to happen to members of the Lanier family, throwing suspicion on Morgan. The real truth Bill discovers is much more sinister than he expected.
The Return of Andrew Bentley (1961)
White magic practitioner Amos Wilder kills himself after securing his nephew's sworn promise to guard his body against evil spirits. The nephew must never leave his uncle's mansion, to protect the shire from the return of black necromancer Bentley, cast back to Hell by Wilder.
The Flesh Eaters (1964)
Downtrodden pilot Grant Murdoch (Byron Sanders) agrees to fly actress Laura Winters (Rita Morley) and her assistant, Jan Letterman (Barbara Wilkin), to Provincetown after she offers him three times the usual stipend. But things take a turn for the worse when he is forced to land on an uncharted island in Long Island Sound. Joined by a beatnik (Ray Tudor) who shows up on a raft, they soon encounter a crazy German scientist (Martin Kosleck) engaged in bizarre experiments to dissolve human flesh.
X: The Man with X-Ray Eyes (1963)
Intent on enhancing mankind's ocular ability, the brilliant Dr. James Xavier (Ray Milland) invents a formula that allows him to see wavelengths of light outside the normal human spectrum. When his funding is suddenly threatened, Xavier tests the formula on himself despite the protests of his colleague Dr. Diane Fairfax (Diana Van der Vlis). While the formula proves initially useful in a variety of minor tasks, Xavier soon finds himself able to see things that no man was meant to see.
30 Miles from Nowhere (2018)
When five college pals return home for their estranged friend's funeral, what begins as an uneasy reunion becomes a terrifying fight for survival.
The Gorgon (1964)
In the early twentieth century, a Gorgon takes human form and terrorizes a small European village by turning its citizens to stone.
Doomwatch (1972)
A doctor is called in by the authorities to investigate the effects of pollution on the residents of a small island off the Cornish coast. He discovers that pollutants have caused mutations among the island's populace and that covert MOD activities may be responsible.
Something to Scream About (2003)
Actresses best known for the power of their lungs in horror classics and cult favorites discuss what it's like to work within the B-movie industry and have a career based in horror.
Like what you see? Be sure to follow us on social media: 

Twitter,

 

Facebook

, and 

Instagram!