Horror is evolving as a genre. Although your local multiplex is still loaded with the usual contenders, look a bit closer and you'll find the latest drama, thriller, or crime offering is closer to horror than you might expect. In this bi-weekly series, Joey Keogh presents a film not generally classified as horror and argues why it exhibits the qualities of a great flight flick, and therefore deserves the attention of fans as an example of Not Quite Horror. This week, it's season one of Netflix's Castlevania series.
A series based on a video-game I haven't played, in a format I don't usually bother with, seems like a hard sell. And yet Netflix's Castlevania adaptation caught my eye. Maybe it was the lush, gothic animation or the fact its debut season only comprises four episodes, each 25 minutes in length (so I could get through it in one afternoon unlike, say, Jessica Jones), but I was intrigued.
A joint venture between Frederator Studios and Powerhouse Animation Studios, season one is influenced, mainly by Castlevania III. But no prior knowledge of the games is necessary (trust me). Although this is definitely adult-oriented (hence the swearing, violence and sardonic wit) it won't confuse newcomers (or, indeed, everybody) the way Assassin's Creed did.
Castlevania sits nicely among Netflix's other weirdo self-made offerings, including I Don't Feel At Home In This World Anymore and Small Crimes. It's an oddity, produced, seemingly, for the casual viewer as well as hardcore fans of the popular franchise. Taken purely as a video-game adaptation it is already, by virtue of the fact it doesn't outright stink, a triumph.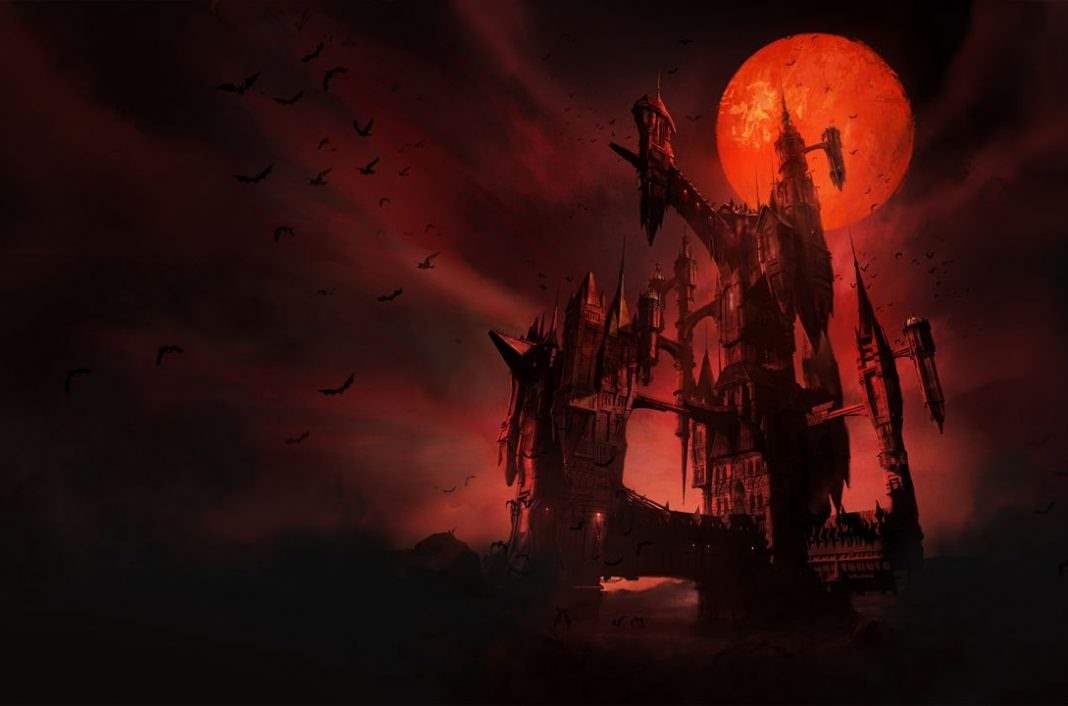 Kicking things off with a nifty little prologue that sets up Dracula's emotional arc as well as his bloodthirsty desire for revenge,
Castlevania
immediately hits the ground running. There's very little exposition, and yet everything is immediately clear. Although one imagines fans of the game pointing out Easter eggs here and there, newbies are given an easy entry point.
This is likely down to how well-realised the world of Wallachia, where the story is predominantly set, is. There's a sense, even in a brief sojourn to Dracula's castle, that there's tonnes of activity going on just outside the frame. Later, a village tavern is steeped in drunken history and a religious temple almost aches with centuries of untold horrors.
By establishing Dracula as a sympathetic villain, writer Warren Ellis (primarily known for being a comic book writer) wisely side-steps any clear good versus evil lines. When the (anti)hero of the series, Trevor Belmont (voiced, in a key bit of casting, by Hannibal's Richard Armitage) shows up, along with a full-on villain in the form of a villainous priest, it  doesn't feel like overkill.
The short running time of each episode means there's quite literally no time to waste and, as a result, there's a sense that we've only just dipped our collective toe into the vast world of this series. Thankfully, season two has already been confirmed, so this really just the beginning. On its own merits, though, there's a lot to love here for horror fans, in particular.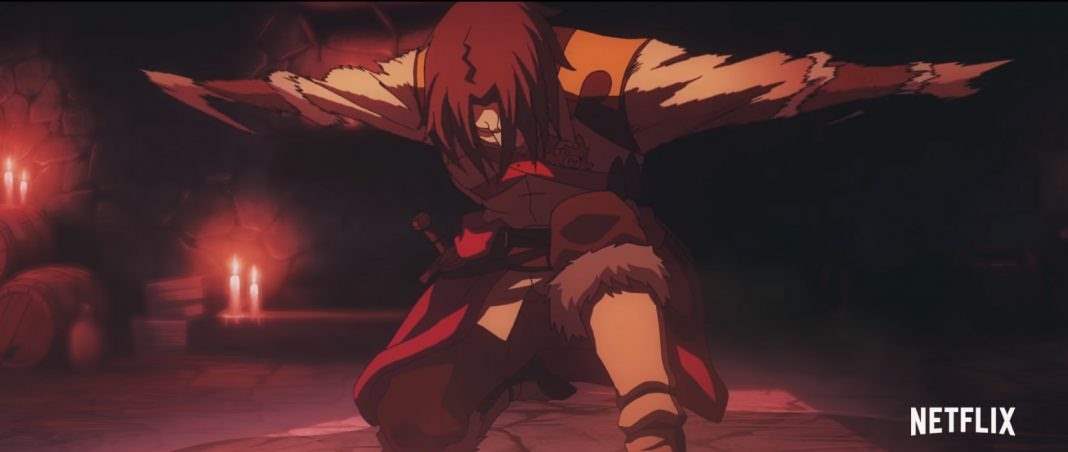 Castlevania is surprisingly gory at times, the violence coming in big bursts of bright red with squelching foley accompanying each slay. Given the Dark Ages time stamp, there are even vicious stake burnings in the name of Jesus Christ our lord, lending the series a horrifyingly historical slant (amid all the supernatural creatures, the real monster might be man).
An early tussle between Dracula and his tortured son is a standout, even though it only hints at the bloodshed to come, while the various devilish creatures the former employs to terrorise the townspeople who wronged him are well-realised and super creepy. The animation is gorgeous across the board, in fact, steeped in gothic reds and muddy browns.
The biggest issue with Castlevania is there just isn't enough of it. Four, 25-minute episodes provide just a teasing a glance, a cursory glimpse at this kooky little world. Thankfully season two is optioned for eight, so soon we can binge all twelve. For the moment, maybe re-watch these four a few times over to really get a feel for it.
No prior knowledge necessary, just an appetite for blood and guts.