Every year, we horror fans look forward to what the year will bring much in the way of a horror movie worth writing about. And it seems that 2016 is actually off to one horrifyingly awesome start! We've already had the indie success story that was The Witch and a large sampling of noteworthy offerings is on the way in the near future.
It's safe to say there looks to be an abundance of potentially exciting horror movies in-store for the rest of the year! We previously brought you a list of Horror Remakes to look out for in 2016 & beyond. Head past the jump to see what we're looking forward to in the balance of 2016! This list is comprised of 2016 horror movies we have already seen and rated, or have heard great things about and have high hopes for. There's bound to be something to tickle your fancy in the titles outlined below.
Green Room Release Date: 29 April 2016 (USA), 13 May 2016 (UK)
Dubbed by our Joey Keogh as "The First Great Horror of 2016" Green Room is a third feature film from director Jeremy Saulnier (Blue Ruin). Green Room follows punk band, The Ain't Rights, who trek across America playing gigs. Unfortunately for the misfits, they manage to piss off a group of Nazi skinheads, led by Darcy (Sir Patrick Stewart). From there, The Ain't Rights find themselves fighting for their lives within the titular Green Room. You can read Joey's full review right here. Green Room should be on your short list of 2016 horror movies to watch. Stay tuned for our managing editor's interview with director Jeremy Saulnier and star Anton Yelchin.
31 Release Date: 16 September 2016 (USA)
This one has been on our radar forever, but Rob Zombie has finally secured a release date for his killer clown opus, 31. "Set in 1975, 31 follows five carnival workers who are kidnapped and thrown into a murderous world. Finding themselves forced to participate in a violent game hunted by a gang of sadistic clowns, their only goal is to survive." Starring his missus, Sheri Moon Zombie, the film was recently hit with a stigmatic MPAA rating of NC-17, but Zombie was able to resubmit to the ratings board for a more theater friendly R-rating.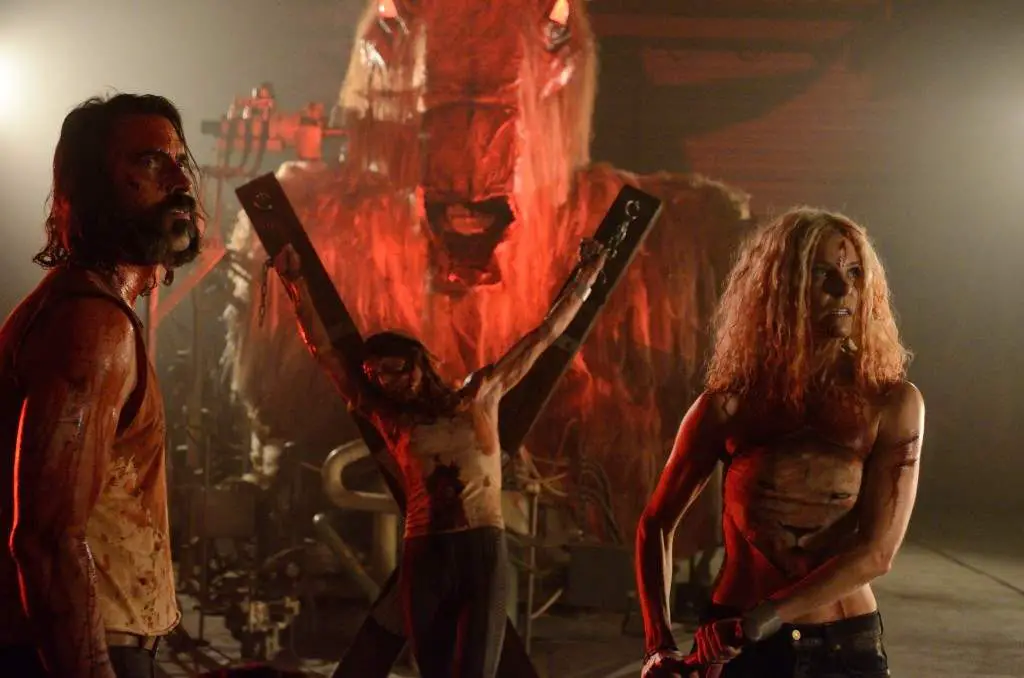 The Conjuring 2
Release Date:10 June 2016 (USA), 17 June 2016 (UK)
Horror master James Wan returns to bring us another terrifying installment in The Conjuring franchise. Bringing back Vera Farmiga and Patrick Wilson, expectations are high as we see Lorraine and Ed Warren traveling to north London to help a family who finds themselves in a house plagued by malicious spirits. The 2013 feature, The Conjuring was inspired by the haunting of the Perron family, and Annabelle, the true story of a real cursed doll. The Conjuring 2 is based on the true events of Peggy Hodgson, her four young children and the haunting of her Enfield home that began on the evening of August 30, 1977. If the trailer is anything to go by, we're in for a treat!
Rings Release Date: 28 October 2016 (US & UK)
The Ring was an instant hit, but The Ring 2 received a slightly more negative response from fans and critics. The anticipation for the third installment breaking the mold are high. "Rings will see Samara return with a familiar video tape to strike terror again". With a new director, F. Javier Gutiérrez, and a new Samara, how the film will resonate with fans is anyone's guess but we are incredibly optimistic.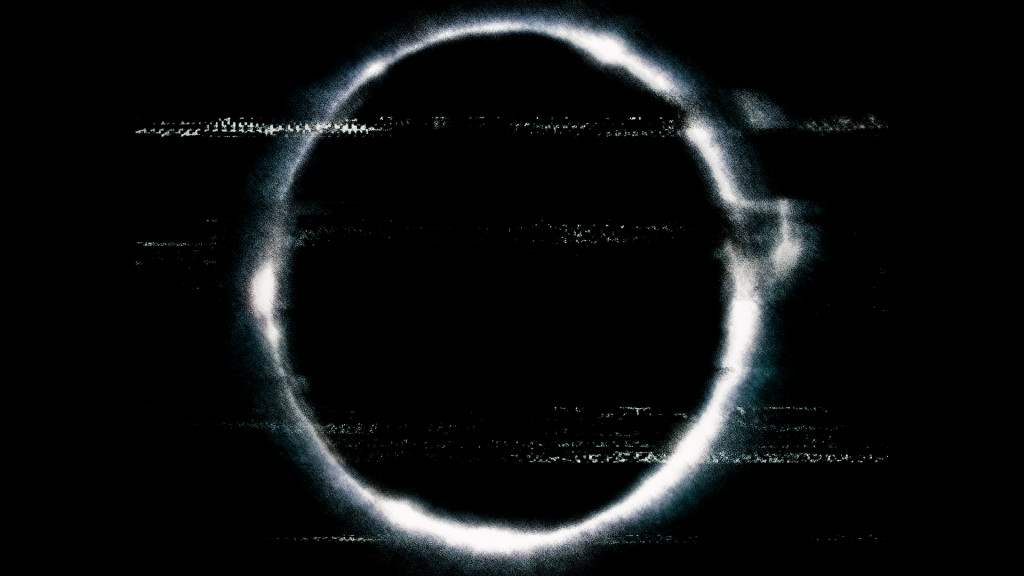 Leatherface Release Date: TBD (2016)
The highly anticipated Leatherface will be a prequel about teenage Leatherface who escapes from a mental hospital with several other inmates. Together they kidnap a young nurse and take her on a road trip from hell but somewhere along the way, find themselves pursued by an equally deranged lawman out for revenge. The plot sounds violent and highly suspenseful, keeping in tune with the original.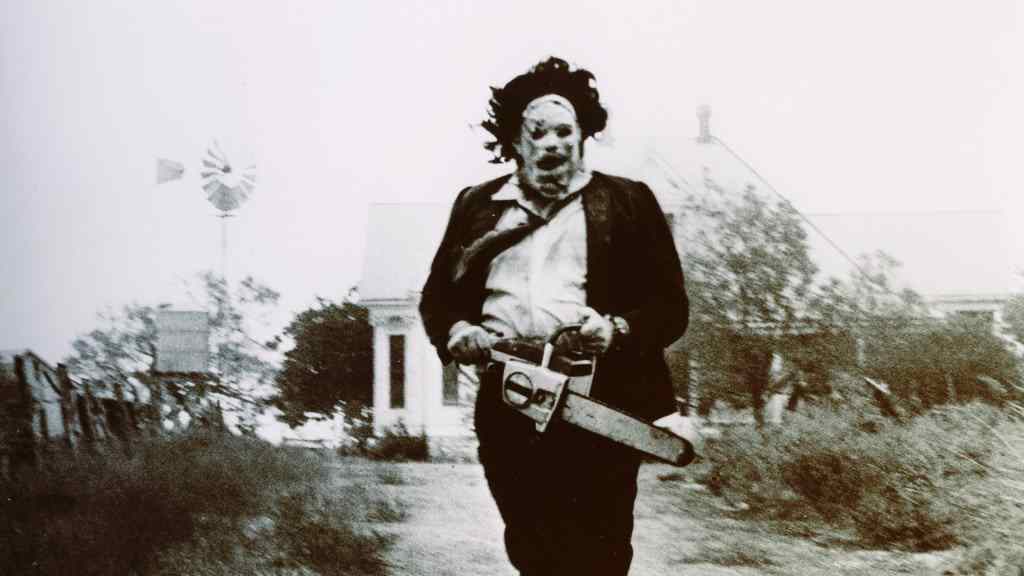 Baskin Release Date: 25 March 2016 (US, limited release) 24 June 2016 (UK)
OK, this one is technically out in the US but it still has not received a UK release, so we are counting it as fair game. This startling debut comes from the twisted mind of Turkish writer-director Can Evrenol. Evrenol has been acquiring praise, thanks to his short-film work over the past few years. Based on his 2013 short of the same name, "Baskin features a group of macho cops arguing and fighting amongst themselves before heading out on a routine patrol. That patrol leads them to a remote building and a portal to Hell". If you're a fan of extremity, Baskin should be right up your creepy alleyway. Our managing editor Tyler Doupe' found it to be surreal and dream-like.
The Purge: Election Year Release Date: 1 July 2016 (US), 15 July 2016 (UK)
The first two installments have both left audiences wanting more, (the second much more-so than the first) and hopefully this third film will live up to the demand. The Purge, refers to an annual "cleansing" of society's evils, where, for one night, all crimes are legal, including murder. Following on from The Purge: Anarchy and two years after choosing not to kill the man who killed his son, "former police sergeant Barnes (Frank Grillo) has become head of security for Senator Charlene Roan, the frontrunner in the next Presidential election. His mission is to protect her in her run for president and survive the annual ritual that targets the poor and innocent". Hopefully, fans are going to get much more than just another purge story with The Purge: Election Year. Here's hoping..
The Blackcoat's Daughter (Originally titled February) Release Date: 15 July 2016 (US)
Starring Mad Men's Kiernan Shipka and American Horror Story's Emma Roberts, The Blackcoat's Daughter, set at an all girls boarding school, tells the story of "two women bound together by a series of sinister events. Joan (Roberts) makes a bloody and determined pilgrimage across a frozen landscape toward a prestigious all girls prep school where Rose (Lucy Boynton) and Kat (Shipka) find themselves stranded after their parents mysteriously fail to retrieve them for winter break. As Joan gets closer, terrifying visions begin plaguing Kat while Rose watches in horror as she becomes possessed by an unseen evil force". Directed and written by Oz Perkins, February (as it was previously known) premiered at the 2015 Toronto Film Festival, receiving rave reviews and was dubbed a "2016 horror movie to watch out for".
The Bye Bye Man
Release Date: 3 June 2016 (US & UK)
Based on the short story The Bridge to Body Island by Robert Damon Schneck, Stacy Title's The Bye Bye Man tells the story of three college students in 1990s Wisconsin. They move into an old house off campus and unwittingly unleash a supernatural entity known as The Bye Bye Man. The Bye Bye Man comes to prey upon those who discover his name. "The friends must try to save each other, all the while keeping The Bye Bye Man's existence a secret to save others from the same deadly fate". Definitely a 2016 horror movie must-see by the sound of things!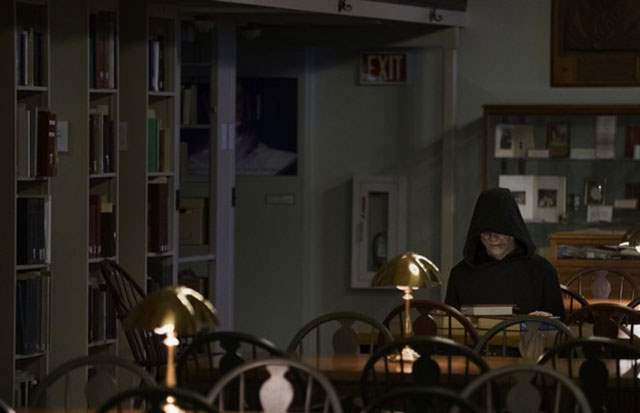 Holidays Release Date: 22 April 2016 (Limited US)
In 2015 we got two holiday horror anthologies. One for Halloween, Tales of Halloween, and a Christmas anthology called A Christmas Horror Story. 2016 see's Holidays going one, or several, better however, and combining a series of horrific events taking place on holidays. Segments revolve around Valentine's Day, St. Patrick's Day, Easter, Mother's Day, Father's Day, and Christmas. Directed by a series of talented directors, this film sounds incredibly promising!
The Neon Demon
Release Date: TBD (2016)
Nicholas Winding Refn (Drive) has cast Elle Fanning (Maleficent), Jena Malone (Sucker Punch), Keanu Reeves (The Devil's Advocate) and Christina Hendricks (Mad Men) in his latest tale, The Neon Demon. "When aspiring model Jesse (Fanning) moves to Los Angeles, her youth and vitality are devoured by a group of beauty-obsessed women who will take any means necessary to get what she has". With Refn directing, this should be a great visual treat for horror fans.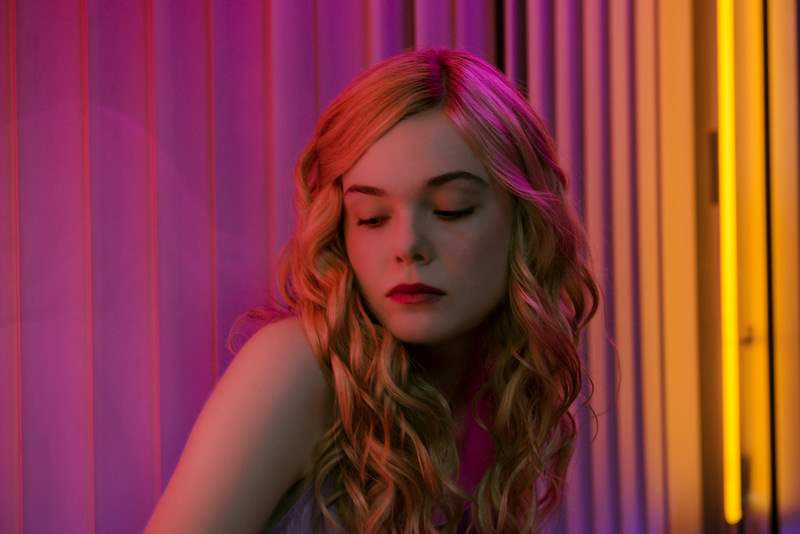 Don't Breathe aka A Man in the Dark Release Date: 26 August (US)
Don't Breathe, directed by Fede Alvarez re-teaming with Evil Dead producer Sam Raimi, tells the tale of teens endeavoring to rob a blind millionaire, and having the tables turned on them in deeply unpleasant fashion. "Thinking they'll get away with the perfect crime, they find themselves fighting for survival against a psychopath with secrets of his own". Fede Alvarez took the beloved Evil Dead and remade with positive results in 2013, taking it on in a respectful and bloody manner. We have high hopes for his next genre offering.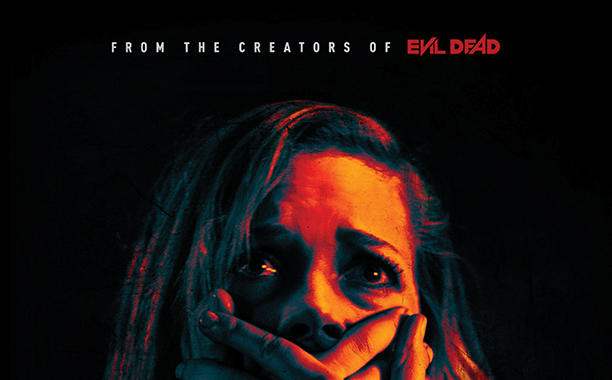 Demon Release Date: TBD (2016)
"Demon tells the story of a bridegroom possessed by an unquiet spirit in the midst of his own wedding celebration, in a clever take on the Jewish legend of the dybbuk". A week after Demon premiered at the Toronto International Film Festival, Polish director Marcin Wrona was found dead of an apparent suicide in a hotel room. This marked his third feature film, and was praised as another strong entry in Wrona's promising career. RIP Marcin Wrona.
The Devils Candy Release Date: TBD (2016)
Australian writer-director Sean Byrne made waves with his debut horror feature The Loved Ones, now he brings us The Devil's Candy. "Metal music, wet paint, and family are the passions of Jesse, a struggling painter who lives a happy life with his wife, Astrid, and their preteen daughter, Zooey. After the trio moves into their dream farm-house in rural Texas, Jesse's work starts taking on a new, considerably darker flavour – and things get even more ominous when Ray, the clearly unbalanced son of the deceased former owners, appears on the doorstep one night. It soon becomes clear that Ray and Jesse are both being influenced by the same satanic forces, and that Jesse's family won't be safe until they find a way to quiet the Devil himself". Shown at a number of film festivals last year, and recently screened at the Glasgow Fright Fest, The Devil's Candy is sure to be a treat.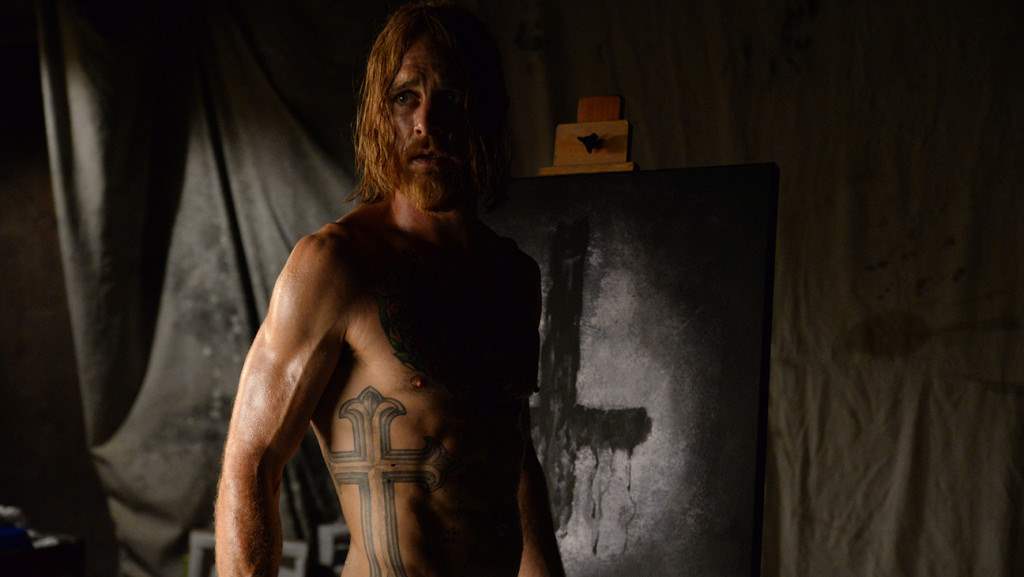 Lights Out Release Date 22 July 2016 (US), 19 August 2016 (UK)
David F. Sandberg's short film of the same name came out in 2013 and became an instant viral sensation. It was so popular, that it caught the attention of Saw's James Wan, who is now producing it with Sandberg directing. "Light's Out will see Rebecca (Teresa Palmer) haunted by a creature that only appears when the lights go out". With the short being so creepy, lets hope the full length feature does it's predecessor justice.
The Limehouse Golem
Release Date: TBD (2016)
"An adaptation of Peter Ackroyd's 1994 novel Dan Leno and The Limehouse Golem, this murder-mystery is set in 1880 London. A series of murders has shaken the community to the point where people believe that only a legendary creature from dark times – the mythical so-called Golem – must be responsible". Woman In Black and Kick-Ass screenwriter Jane Goldman has penned the script, so we are more than a little anxious to check this one out.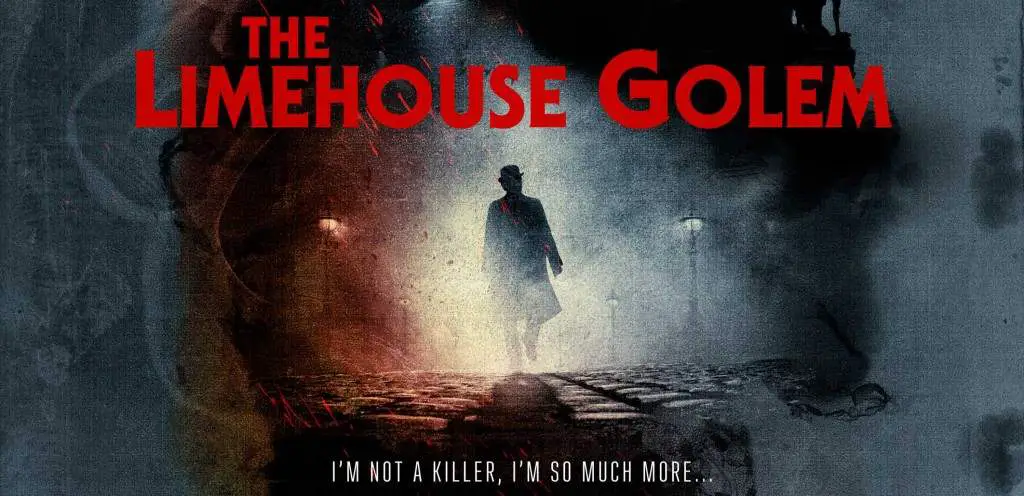 The Invitation Release Date: 8 April 2016 (US)
Karyn Kusama! Kusama came out swinging in 2000 with Girlfight, which premiered at Sundance and won the Director's Prize and shared the Grand Jury award. Aeon Flux and Jennifer's Body followed. Now we have The Invitation which screened at Fantastic Fest. "The Invitation follows a man named Will, whose wife, Eden, leaves him in the wake of tragedy. Two years later, she's resurfaced with a new husband and a whole new set of friends. Eager to reconnect, Will's ex invites him to a dinner party where he finds himself gripped by mounting evidence that Eden and her new partner have a mysterious and terrifying secret".
Death House
Release Date: October 2016 (US)
Death House aims to be The Expendables of genre film. Directed by Harrison Smith, the premise for the feature was originally conceived by the late Gunnar Hansen and has been adapted by Smith. "Death House follows two federal agents fighting their way through nine levels of Hell inside a secret prison known as the Death House". The likes of Robert Englund, Doug Bradley, Kane Hodder, Sid Haig, Bill Moseley, Danny Trejo, Barbara Crampton, Tony Todd, Felissa Rose, Tiffany Shepis, and Adrienne Barbeau are already slated to appear. Enough said really. Death House is due to begin shooting this month, with a targeted October 2016 release date set.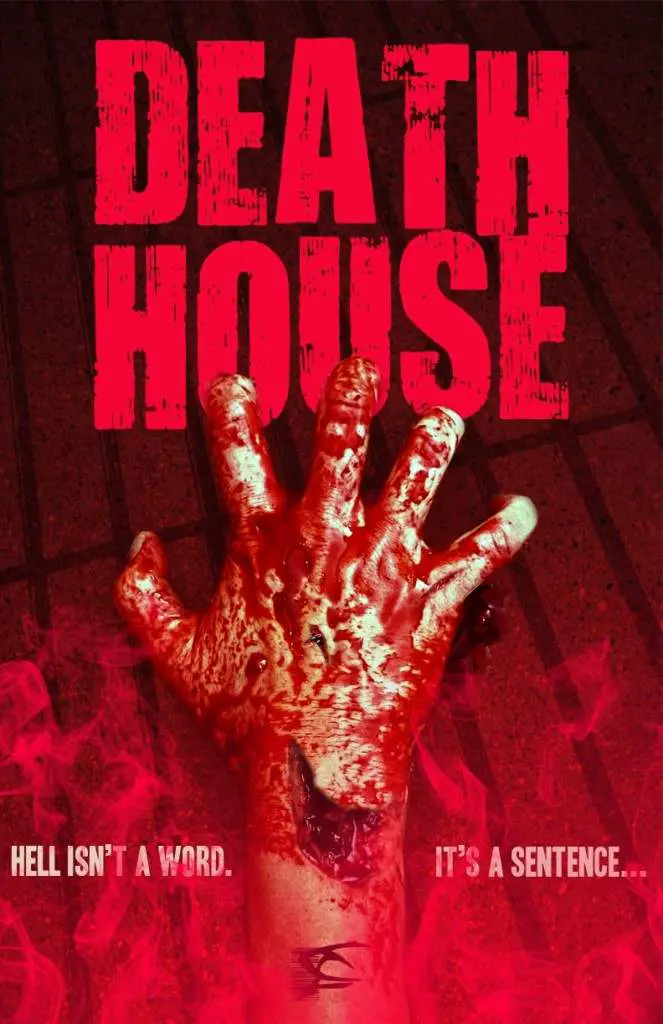 Which 2016 horror movie are you most looking forward to?