Horror is evolving as a genre. Although your local multiplex is still loaded with the usual contenders, look a bit closer and you'll find the latest drama, thriller, or crime offering is closer to horror than you might expect. In this bi-weekly series, Joey Keogh presents a film not generally classified as horror and argues why it exhibits the qualities of a great flight flick, and therefore deserves the attention of fans as an example of Not Quite Horror. This week, it's Billy O'Brien's superbly dark, coming-of-ager I Am Not A Serial Killer.

Earlier this year, Nicolas Winding Refn took a significant stand by demanding his movie, The Neon Demon, be explicitly categorised as a horror movie (this led, naturally, to certain factions questioning its right to the title). It seems strange, then, that a movie entitled I Am Not A Serial Killer should not have the same aspirations. IMDb reckons it's a drama, a thriller and a horror movie all at once. Lest we forget, 2016 is the year in which "horror-thriller" started to become a thing. And, certainly, the big H seems to limit filmmakers' scope for no real discernible reason.
Regardless, Not Quite Horror is here to claim Irish writer-director Billy O'Brien's (Isolation) wonderful little film as its very own. Shot on 16mm by fellow Irishman Robbie Ryan (whose credits this year alone include American Honey and I, Daniel Blake), giving it a gloriously grainy texture, the story, adapted from the novel of the same name by Dan Wells, focuses on a young, sociopathic teenager named John Wayne Cleaver (best serial killer name ever?).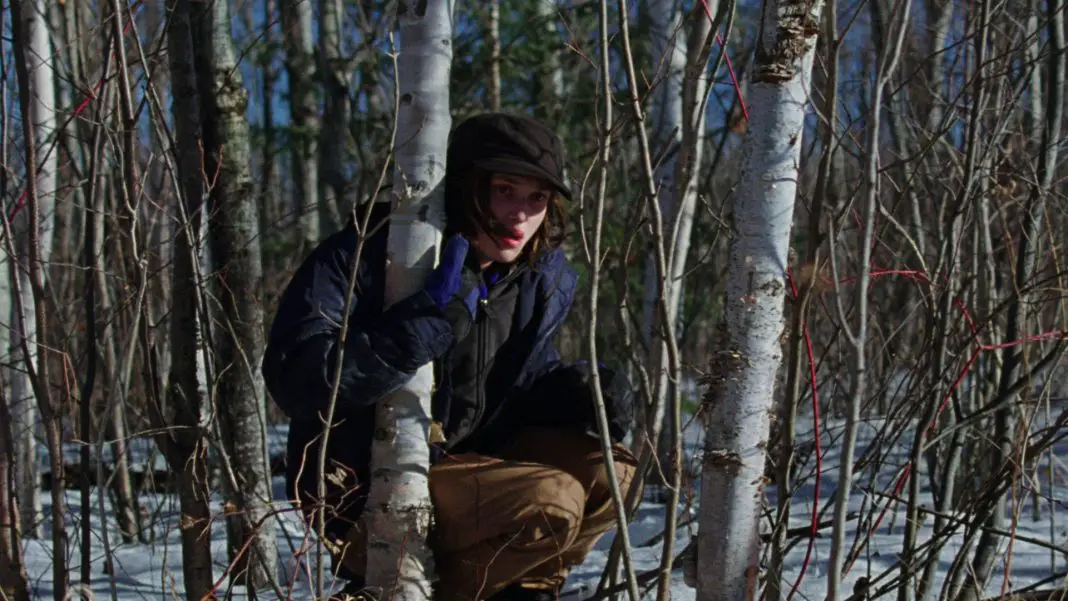 We learn through various interactions with his kindly therapist that John has homicidal tendencies. However, as the title suggests, he's trying his best not to give into them. Instead, John focuses on a developing murder mystery in his small, Midwestern hometown, suspecting his elderly neighbour (a never-better Christopher Lloyd) is the culprit. Shot on location in northern Minnesota,
I Am Not A Serial Killer
takes place leading into winter, with blankets of snow gradually covering everything as the mystery deepens.
At the heart of this dark, spooky and super-smart movie is Where The Wild Things Are's Max Records, commanding the screen while looking like a greasy mixture of Kurt Cobain and Rory Culkin's Scream 4 nerd. His intense, searching eyes question everything around him, from the work he does alongside his mother at their family-owned funeral home and mortuary, to the attitudes of his hideous schoolmates, who taunt him relentlessly (at their own risk).
Rather than a pathetic loner looking for his tribe, John cuts a defiantly lonely figure. Adrian Johnston's analogue score thrums along under everything, affording the movie an urgency as its mysteries slowly unravel. Guardian film critic Mark Kermode compared it to horror classic Pumpkinhead, but to say too much of its otherworldly charms would be to spoil the creepy delights. Likewise, comparisons to Donnie Darko abound but this is a far stranger, more accomplished beast with just as much, if not more staying power (it's actually close in tone to the criminally underrated Martin).  It's also a great deal less pretentious, and more sincere in its intentions.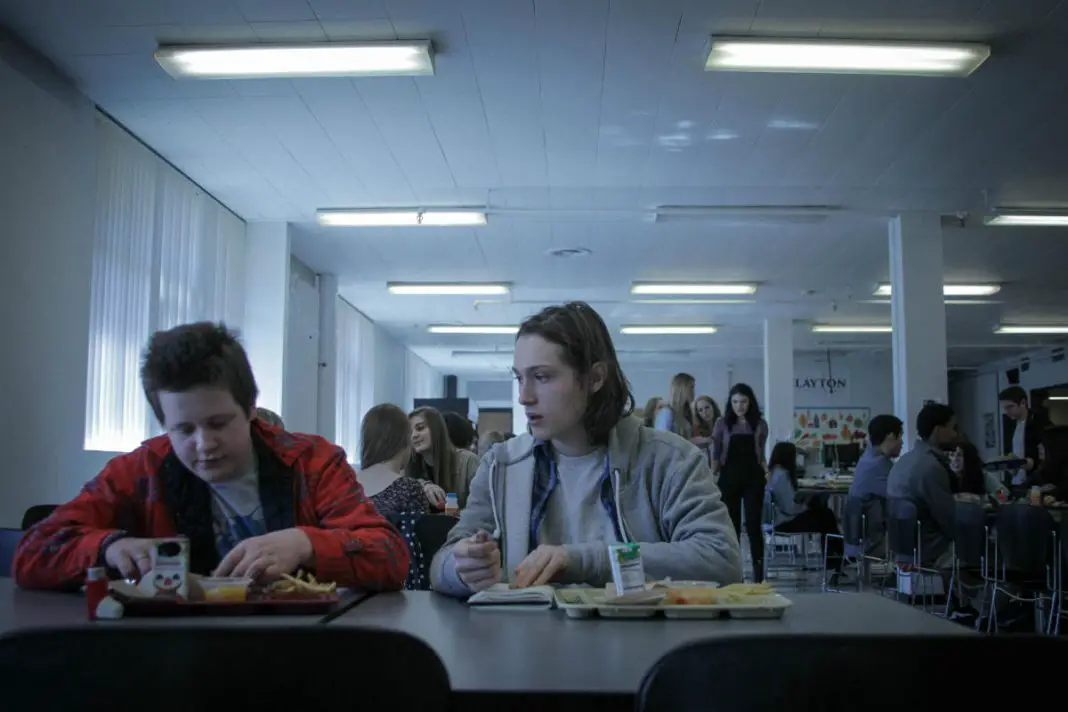 Movies as special as I Am Not A Serial Killer don't come along very often. And, when they do, more often than not they're overshadowed by the bigger bombast of straight features such as, for example, The Neon Demon, which cannot wait to cut themselves open, revealing their gory insides. O'Brien is less concerned with making a scary movie and more interested in telling this story in a way that causes us to think, and question, the motives of its central character while simultaneously empathising with his struggle.
John is by no means perfect, nor is he the typical antagonist, or even victim for that matter. Records' layered, considered, heartbreakingly honest performance assures that even when John is hiding in the shadows, we can still see him. He lurks, he watches and, in one particularly unsettling moment involving a school bully, he pounces. But we're still rooting for him throughout, hoping that he won't give in to his baser instincts and that he'll survive long enough to figure out who exactly he is.
A streak of well-judged black humour ensures I Am Not A Serial Killer isn't quite as deadeningly pessimistic as it could've been, with most of the funniest lines being delivered by the relentlessly deadpan John. As an example of how multifaceted and interesting horror can be, especially when it's not pitched as just horror, it's near perfect. Hopefully it will become a cult favourite in the same vein as Donnie Darko because, really, movies this special don't come along very often. And we need to celebrate them when they do, in all of their weird, un-stereotypical, gory, funny glory.