Horror is evolving as a genre. Although your local multiplex is still loaded with the usual contenders, look a bit closer and you'll find the latest drama, thriller, or crime offering is closer to horror than you might expect. In this bi-weekly series, Joey Keogh presents a film not generally classified as horror and argues why it exhibits the qualities of a great flight flick, and therefore deserves the attention of fans as an example of Not Quite Horror. This week, it's Small Crimes.

Filmmaker Evan Katz (AKA E.L. Katz) exploded onto the scene back in 2013 with his blistering debut feature, Cheap Thrills. Pitching genre stalwarts Pat Healy and Ethan Embry against each other in an escalating series of dares for the entertainment of a slimy David Koechner, the flick was an instant hit with genre fans, a hugely inventive, wonderfully original shock to the system.
Following it up was always going to be difficult and Small Crimes, a Netflix original movie with the ultimate antihero, Nikolaj Coster-Waldau (he of Game Of Thrones fame) at its helm, isn't quite the intense, bloody masterpiece its predecessor was. It's something smaller, more contained, but nonetheless loaded with menace that proudly, defiantly skirts typical genre conventions.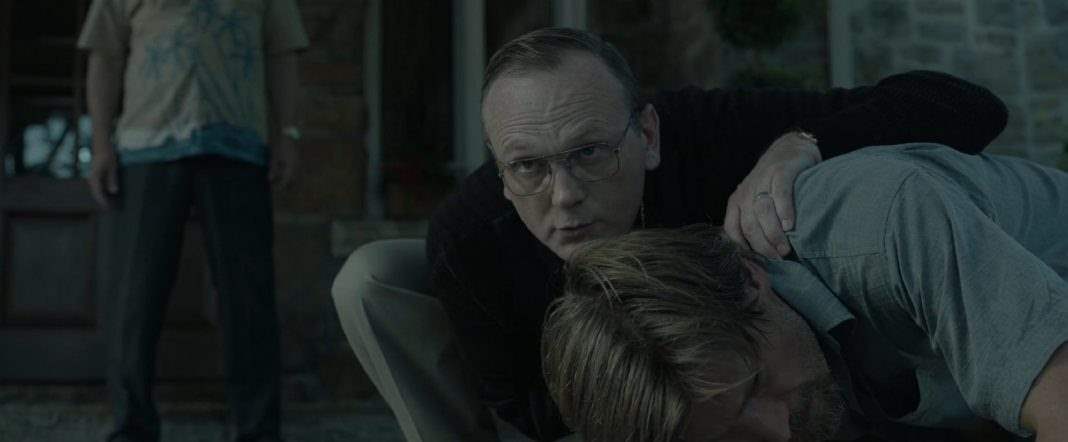 The story takes place in the kind of moody, dark blue-tinged landscape we've come to get quite comfortable with thanks to movies like
Blue Ruin, Green Room
and fellow Netflix offering
I Don't Feel At Home In This World Anymore–
where it always looks as though it's threatening to rain and not even the local law enforcement can be trusted.
A trimmed-down, sinewy Coster-Waldau (far removed from his beefcake turns in The Other Woman and Gods Of Egypt) is an ex-con looking for a shot at redemption who just cannot catch a break. As he fights to get his family back, everybody in town (including his long-suffering parents) appears to take a shot at him, refusing to let the man outrun his difficult past.
Small Crimes is appropriately titled. Nothing Coster-Waldau's crim does is particularly horrible, relatively speaking, and similar to Cheap Thrills, the horror contained within the movie has a familiar, realistic, almost everyday quality to it. The violence erupts in bursts, but for the most part, this is all about mood, a sense that something is about to go very wrong.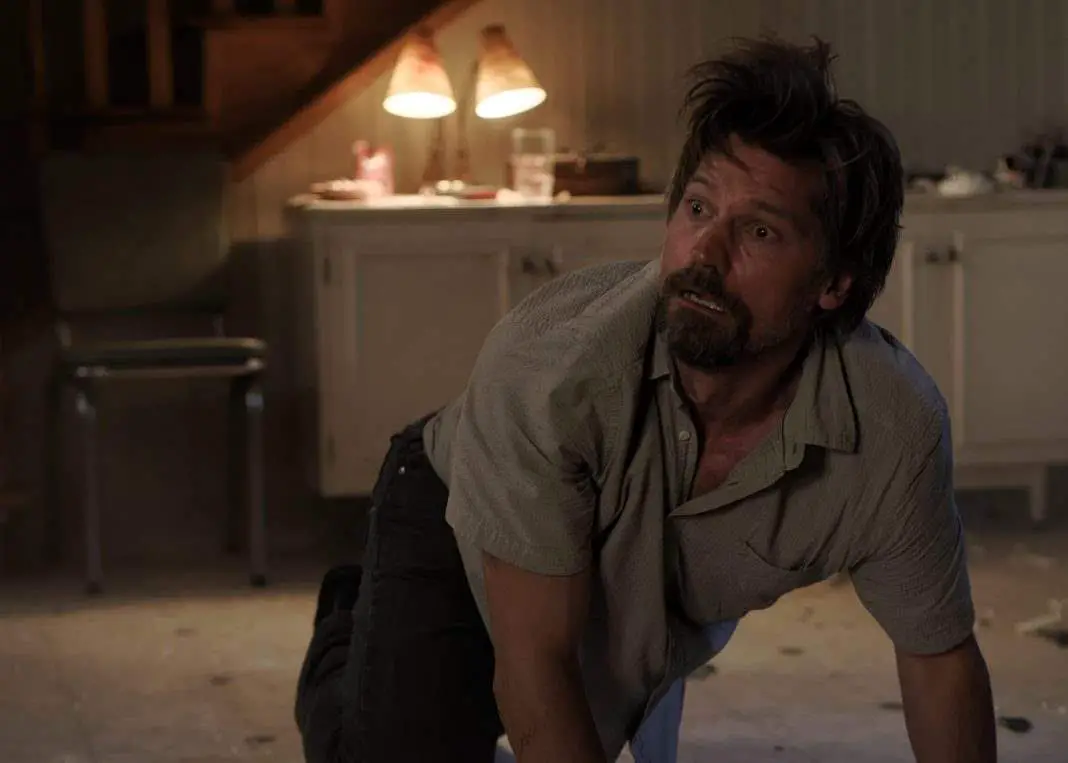 Perhaps, if Katz weren't at the helm, the movie would be considered in different terms. But the presence of Macon Blair as co-writer and co-star alongside Coster-Waldau, Cheap Thrills' Healy (playing the kind of wild-eyed psycho he's quickly making his bread and butter) and horror legend Larry Fessenden in a clever cameo as a grimy strip club owner, put it in a different light.
This is a Not Quite Horror movie through and through, its genre credentials displayed in these clever little nods rather than splashed across the screen. Katz understands how keeping things simple makes the payoff much more memorable, and his sophomore effort stands alongside Jeremy Saulnier's quietly intense shockers, rather than going toe-to-toe with the latest all-out gore-fest.
This year has already given us the quiet, brooding menace of The Transfiguration, Personal Shopper and even Blair's own I Don't Feel At Home In This World Anymore. Small Crimes is best considered as a moodier addition to these movies' low-key, unassuming horror work rather than a finger-chopping follow-up to the masterful, genre-bending Cheap Thrills.
It's small, but the crimes contained within are keenly felt nonetheless.