Welcome to Script to Pieces, a recurring feature at Wicked Horror where we look at the best, most interesting and at times most unbelievable horror movies that never happened. Sometimes these will be productions that never came together at all, other times, they will be original incarnations that were completely different from what we wound up with. Each should be fascinating in its own way, because the stories of movies that never see the light of day can sometimes be even more interesting than the stories of those that do.
Most people assume that producers John Carpenter and Debra Hill abandoned the franchise after Halloween III bombed at the box office. It was their idea, after all, to do Halloween as a seasonal anthology series, with each movie being its own story. They never wanted to bring Michael Myers back, not even after the first one, even though they did bite the bullet and wind up writing Halloween II.
Yet that's not entirely true, at least not in terms of their unwillingness to come back for Halloween 4. They did make an effort, at least early on. Carpenter was not big on the idea of bringing Michael Myers back, but he still made an effort to stay on board as producer.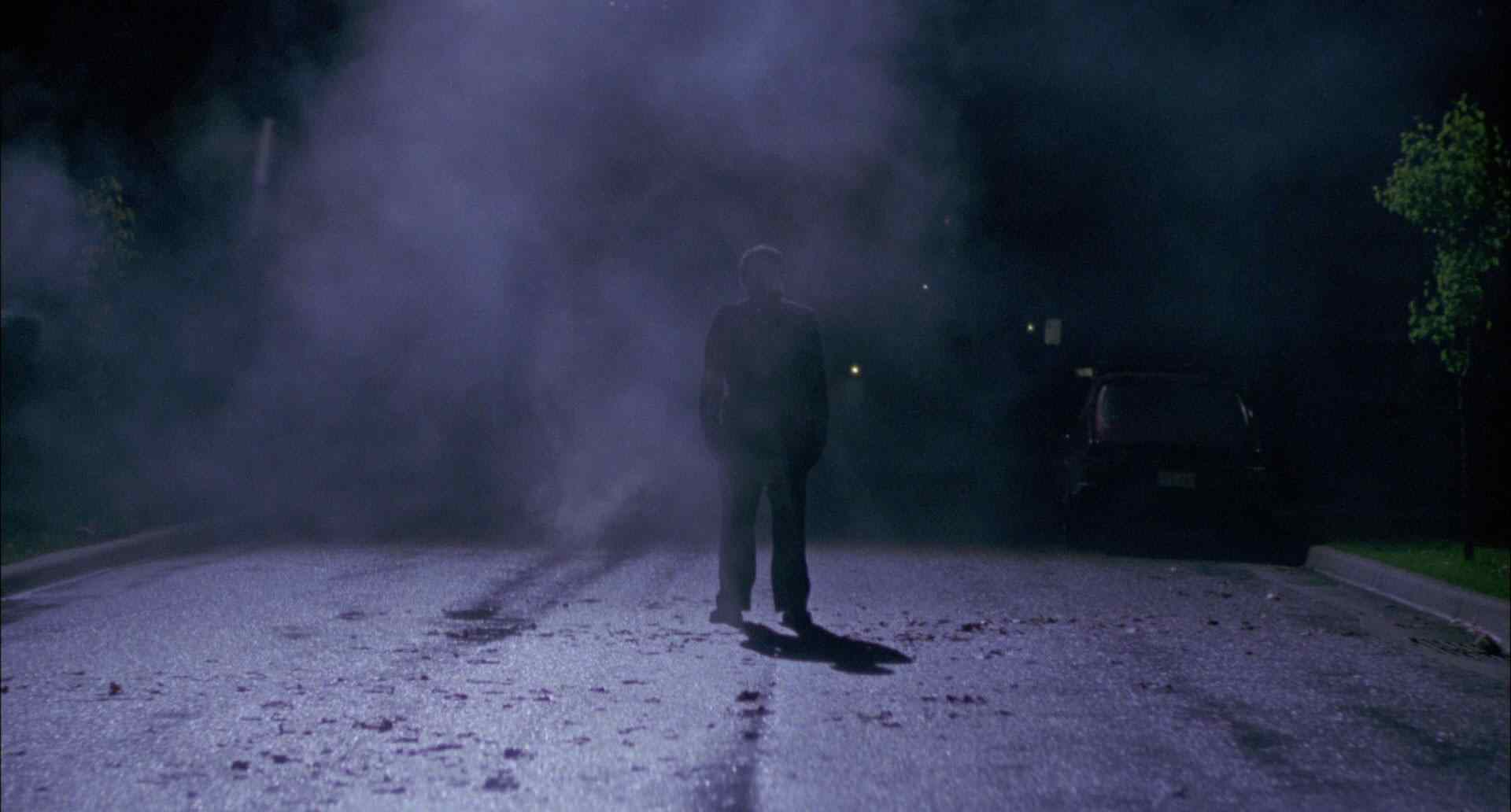 Carpenter was actually first approached by Cannon Films to do
Halloween 4
sometime in 1986. This was just after that studio had released Tobe Hooper's
Texas Chainsaw Massacre 2.
For a brief, brief moment, a crossover between Michael Myers and Leatherface was considered. But that was not what Carpenter was interested in doing.
Instead he and writer Dennis Etchison—who penned the novelizations for Halloween II and III under the pen name Jack Martin—conceived a story that was a direct sequel to the first two films, but was also a ghost story more in line with Carpenter's The Fog.
This sequel would see a Haddonfield that had totally and completely banned Halloween as a holiday. It was not to be celebrated and of course there would be a few major characters seeking to break that rule. The basic concept was that the fear and repression of the town surrounding the holiday would actually be the catalyst to bring Michael back.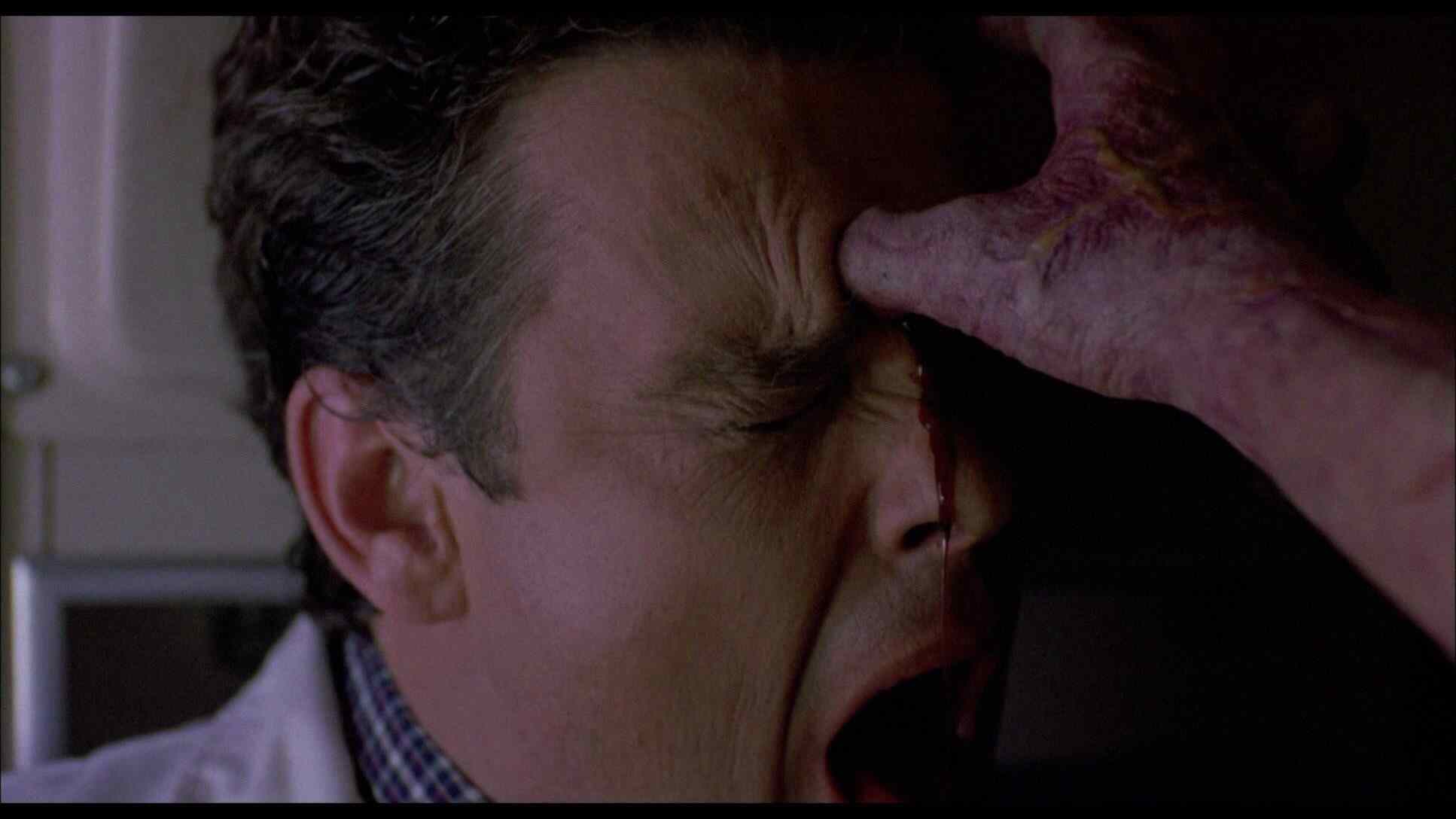 That repressed fear of the shape would be the very thing that would cause him to reappear, this time as something of a ghost, causing a psychic disturbance within the town.
Franchise producer Moustapha Akkad outright rejected the idea, calling it "too cerebral" and insisting that if there were to be any future Halloween sequels, they would need to feature Michael Myers the way fans remembered him best—as an unstoppable, flesh and blood killer.
According to Etchison, he was excited about the script, but eventually got a call from Carpenter and Hill telling him that they had sold their interest in the Halloween property and that the rights holders were not moving forward with his script. "John sold his interest in the title Halloween to his partners," Etchison said in an interview with Interzone, "and they ended up using other screen writers."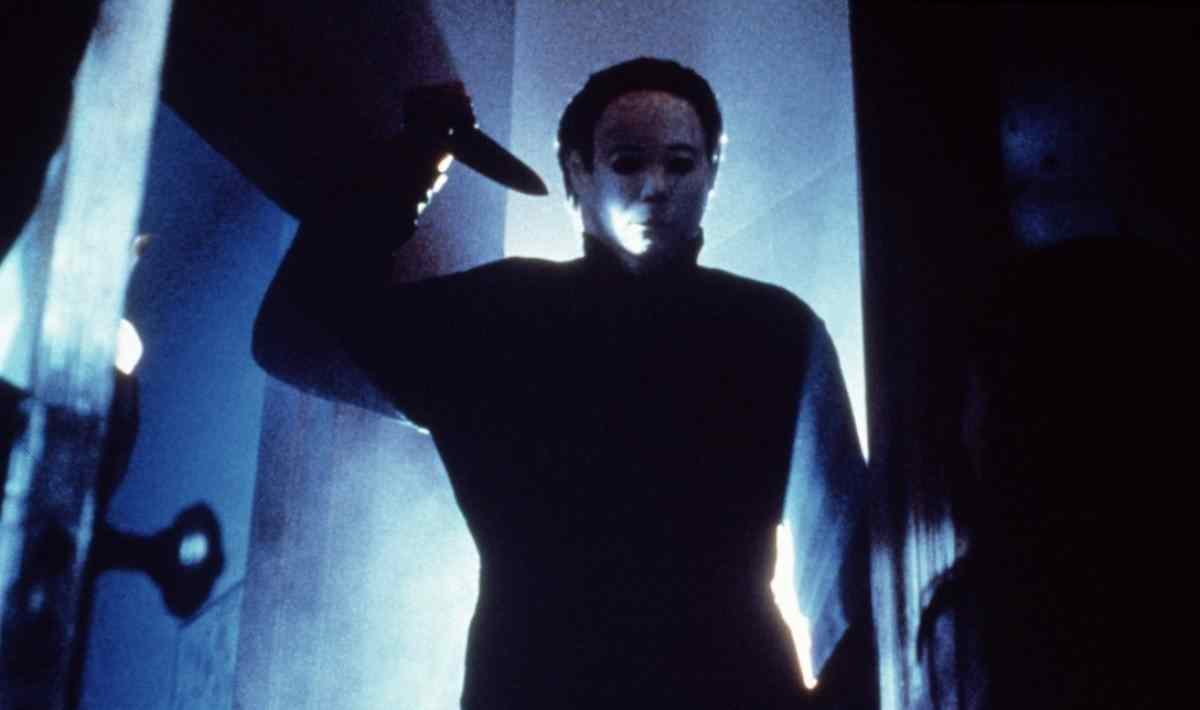 Eventually, we would finally see a new sequel in the form of Halloween 4: The Return of Michael Myers—five years after the release of Halloween III. While Return of Michael Myers is one of the best sequels in the franchise, it is nonetheless exactly what Akkad intended it to be: something that returned to the basic formula of the original and reintroduced Michael Myers as an unstoppable flesh and blood killer.
I'm glad for the sequel that we got, but I can't help thinking about what might have been. Carpenter and Etchison's idea really has some interesting aspects to it and the general notion that repressing fear winds up being what releases it totally gels with the larger themes of the director's works. Even if it's unlikely Carpenter ever would have wound up directing this one himself, it would have been interesting to see, for sure.
It seems like the right balance between Halloween III and an actual Michael Myers movie. But at the same time, I'm not about to complain about Halloween 4 in its current form.