Welcome to Script to Pieces, a recurring feature at Wicked Horror where we look at the best, most interesting and at times most unbelievable horror movies that never happened. Sometimes these will be productions that never came together at all, other times, they will be original incarnations that were completely different from what we wound up with. Each should be fascinating in its own way, because the stories of movies that never see the light of day can sometimes be even more interesting than the stories of those that do.
Right from his directorial debut with Re-Animator, Stuart Gordon became known as the guy you went to if you wanted to bring the stories of H.P. Lovecraft to life. He followed up Re-Animator with From Beyond, as well as later adaptations such as Castle Freak, The Dreams in the Witch House and Dagon.
But there was one huge project that—for the most part—never saw the light of day. After From Beyond, Gordon tried to tackle a holy grail of a Lovecraft project: an adaptation of "The Shadow Over Innsmouth."
Originally, Shadow Over Innsmouth was set up at Vestron. Gordon re-teamed with Re-Animator screenwriter Dennis Paoli to come up with the story. The aimed to shoot the film on a budget of $5 million, a significant increase from the amount of money Gordon had had to work with in the past.
Naturally, Vestron was nervous to make the film for that much money and eventually passed on the project. At that point, it seemed completely dead in the water.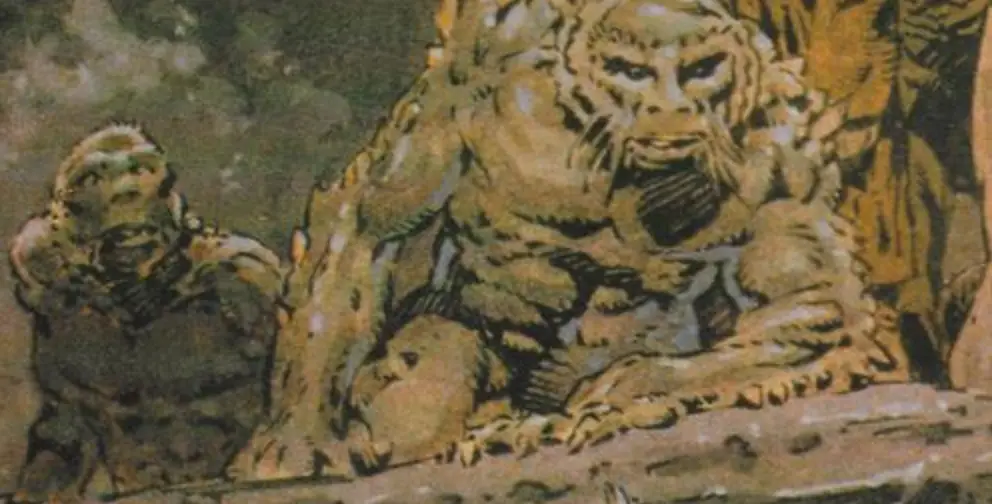 According to an interview with Gordon in
Fangoria #106,
"It went into suspended animation… it's a very ambitious film. It's not your typical slasher kind of movie, so it's kind of hard to sell it to a major studio. But lately, as a result of the article in
Fangoria
[issue #91] there's been renewed interest in the project. Now Charles Band is doing it as a Full Moon production."
Before they could produce the film, Full Moon had to undo a lot of legal loopholes. Carolco, the company that bought Vestron, wouldn't let anyone else produce the movie even though they didn't want to make it and it took Full Moon's Charles Band a while to undo all that red tape.
"It's a film that's wanted to get made for years," said Band in the same issue of Fangoria. "Stuart will be directing from a script by Dennis Paoli, so it's the old family reunited. We're hoping to shoot later this summer in Malta."
Gordon recruited a lot of huge talent for the production. Legendary artist Bernie Wrightson created concept art for the various fish creatures and Dick Smith had already begun to work on some of the early makeup designs before the project was cancelled.
There's no clear reason as to why the movie never wound up happening with Full Moon. It's largely believed that, like Vestron, Band didn't want to give Gordon the budget that the project deserved. As this was a recurring problem for Full Moon, that's hardly a surprise.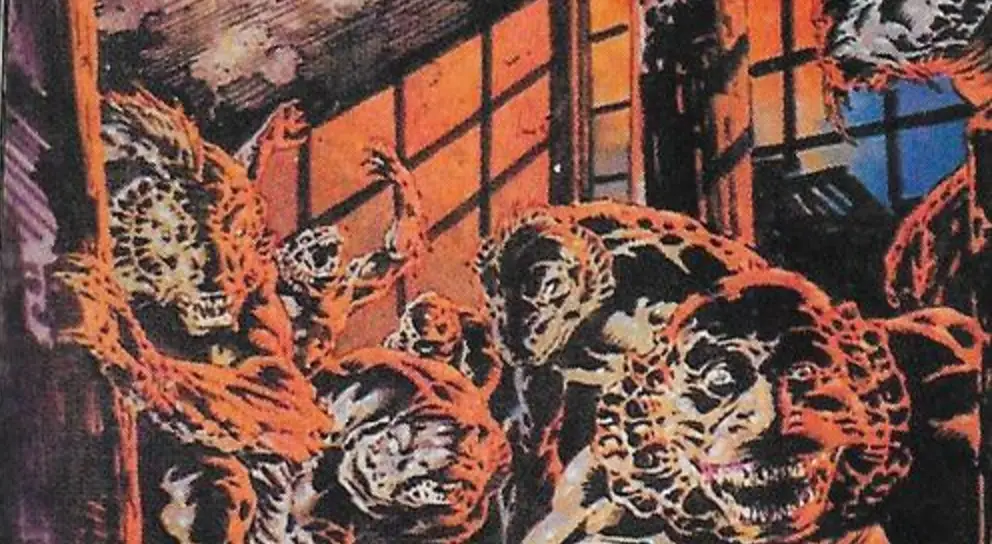 Gordon would also say years later that Band really had no interest in the concept of the feature, thinking that he didn't think fish people would work or that audiences would find them remotely scary.
While Gordon never got to film this incarnation of The Shadow Over Innsmouth, he did get to direct a version of the project with 2001's Dagon. Shot in Spain, that movie served as an adaptation of both the Lovecraft stories "Dagon" and "Shadow Over Innsmouth." To cater to the largely Spanish production crew and cast, the name of the town was changed to Imboca.
It's a shame that Gordon never got to make a tried-and-true version of Shadow Over Innsmouth, especially with all of the talent involved. But while Dagon was still low-budget, it was certainly made for more than Gordon would have gotten from either Vestron or Full Moon, so maybe things ultimately worked out for the best.