Welcome to Script to Pieces, a recurring feature at Wicked Horror where we look at the best, most interesting and often most unbelievable horror movies that never happened. Sometimes we feature productions that never came together at all, others, original incarnations that were completely different from the movies we wound up with. As we've learned, the stories of movies that never see the light of day can sometimes be even more interesting than those of features that do.
Dracula is the most featured monster in cinema history, second only to Sherlock Holmes in terms of fictional characters being adapted for the screen. Taking into consideration the fact there are so many different adaptations already, and combine that with the character and novel being in the public domain, and it could be seen as marginally difficult to find new ways to approach the story.
The Last Voyage of Demeter was one of the most surprising attempts to bring the Count back to the big screen, but also one of the most intriguing. Instead of yet another adaptation of Bram Stoker's seminal novel, this film aimed to tackle only a single chapter.
Those who have read the novel or are familiar with most of the movies based on same will recall that Dracula is, at one point, transported by a Russian ship on his journey from Transylvania to London. This chapter in the book is via the Captain's Log and recounts the death of each crew member by a mysterious presence on board the boat, until the captain is forced to tie himself to the wheel, knowing he is about to die, to make sure the boat makes it to port.
It's a fascinating story on its own, never mind being wrapped up in the larger context of
Dracula.
If there's any single chapter that could be expanded into a feature film, this is definitely it. Smartly, the producers also touted
Alien
as an inspiration for what they were trying to do with the movie.
But, in the course of over a decade of work, this project changed hands several times. Originally, it was put together by Phoenix Pictures and the producing team of Chris Bender and J.C. Spink. The original script was written by Bragi Schut, creator of the TV series Threshold and writer of Nicolas Cage vehicle Season of the Witch.
Reportedly first in talks to helm the film was Flightplan director Robert Schwentke, who boarded the project in 2003 and was attached for several years with virtually no movement before eventually departing. In 2009, just after the success of the Friday the 13th reboot, Marcus Nispel took it on.
In addition to that reboot, he had previously helmed the remake of The Texas Chainsaw Massacre, as well as, crucially, a TV version of Frankenstein. As soon as Nispel came on board, things started looking up for the film. It was even announced that production would begin later that year.
And then, nothing. Production did not begin, obviously, and in the course of just a year Nispel had exited the project. He was replaced by Counterfeiters director Stefan Ruzowitsky, whose inclusion brought a little bit of momentum. Noomi Rapace and Ben Kingsley joined the project, with Rapace's role said to be that of a stowaway who sneaks onto the ship. Kingsley's role wasn't revealed, but he was sadly not going to be playing Dracula, as that role still had yet to be cast.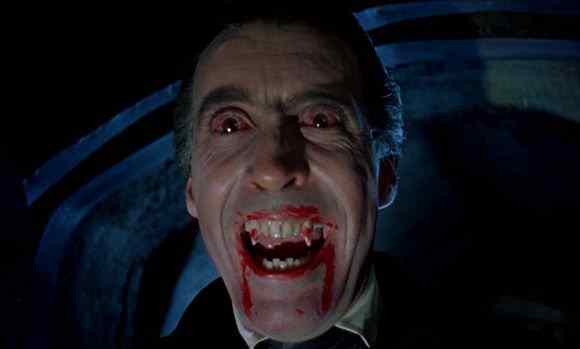 After Ruzowitsky's inevitable exit, 30 Days of Night and Hard Candy director David Slade was brought in to direct. Having just tackled The Twilight Saga: Eclipse, fans were excited to see Slade move back in a more horror-orientated direction. Sadly, he only remained attached for about a year, with the project coming no closer to production during that time.
However, the previously announced cast members were still attached when Slade came on-board, as he tweeted at the time: "Noomi Rapace and Ben Kingsley want to do it, so do I." Slade eventually exited the project for Marvel's Daredevil, which he was briefly attached to, before it was restructured as a TV series for Netflix.
The last director brought aboard this ill-fated ship was British director Neil Marshall, of The Descent and Dog Soldiers. His involvement was announced in 2012, but he was still talking about the movie in 2014, hoping that it would eventually come to fruition. "Yeah, I've got a good twist on it," he said. "It could be a really awesome project, very great. It's very scary!"
Sadly, there's been no news since then. That's not overly surprising, though, considering Universal's Dracula Untold came out that same year and bombed at the box office. That made it very difficult to prove that Dracula could work when handled by a large studio.
With Dracula Untold no longer being a part of Universal's shared universe and the Count possibly not appearing in said universe at all, it's definitely not the time for this movie to happen, if it ever does. With all of that in mind, the character's future on the big screen looks darker than ever.