We have just learned via Deadline that Demián Bichir (The Hateful Eight) has been added to the casting roster for Ridley Scott's Alien: Covenant. 
The actor will join previously announced cast members Michael Fassbender, Katherine Waterston, and Danny McBride. The long discussed sequel is currently slated to begin lensing this April in Australia and is scheduled for a nationwide theatrical release October 6, 2017.
The official plot synopsis reads: "Ridley Scott returns to the universe he created in Alien with Alien: Covenant, the second chapter in a prequel trilogy that began with Prometheus–and connects directly to Scott's 1979 seminal work of science fiction. Bound for a remote planet on the far side of the galaxy, the crew of the colony ship Covenant discovers what they think is an uncharted paradise, but is actually a dark, dangerous world — whose sole inhabitant is the "synthetic" David (Michael Fassbender), survivor of the doomed Prometheus expedition." 
Stay tuned to the site in the coming months for even more news on Alien: Covenant as it breaks and the latest in horror news, reviews, and more! Also be sure to let us know your thoughts on this latest development in the comments section below!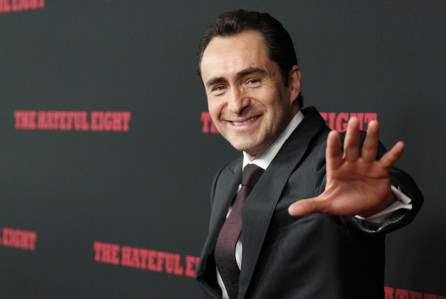 Image Credit: Shutterstock