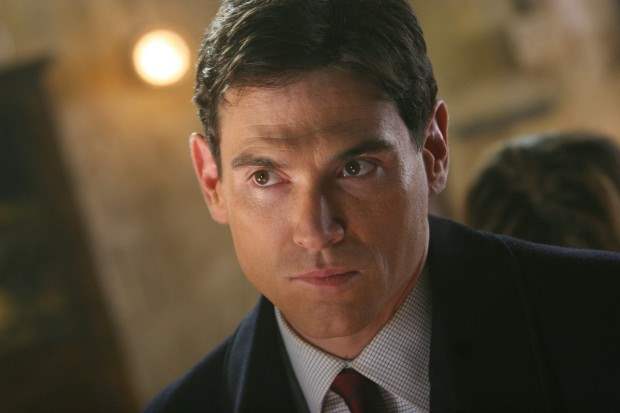 We have just learned via 
Deadline
 that Billy Crudup (who plays Dr. Manhattan in
Watchmen
) is the latest star to sign on to Ridley Scott's
Prometheus 
prequel, 
Alien: Covenant
.
The actor will join previously announced cast members Jussie Smollett, Amy Seimetz, Carmen Ejogo, Callie Hernandez, Demián Bichir, Michael Fassbender, Katherine Waterston, and Danny McBride. The Prometheus sequel is currently slated to begin filming this April in Sydney, Australia. It is slated for a nationwide theatrical release on October 6, 2017.
The film will be helmed by Ridley Scott. The director will be working from a script penned Michael Green, John Logan, and Jack Paglen.
The official plot synopsis reads: "Ridley Scott returns to the universe he created in Alien with Alien: Covenant, the second chapter in a prequel trilogy that began with Prometheus–and connects directly to Scott's 1979 seminal work of science fiction. Bound for a remote planet on the far side of the galaxy, the crew of the colony ship Covenant discovers what they think is an uncharted paradise, but is actually a dark, dangerous world—whose sole inhabitant is the "synthetic" David (Michael Fassbender), survivor of the doomed Prometheus expedition." 
Stay tuned to the site in the coming days and  months for even more news on this project as it is announced as well as the latest in horror news, reviews, and more!