Pieces follows the murderous exploits of a psychopath on a college campus in Boston Massachusetts. The killer stalks and kills coeds in a quest to collect their body parts for his human jigsaw puzzle. The madman's aim is to recreate the likeness of his mother who died forty years earlier at his hands.
Pieces has secured a Blu-ray release as well as a theatrical revival from Grindhouse Releasing (The Beyond Blu-ray). The film's HD release is jam-packed with special features and the first 3,00 copies will contain some awesome limited edition goodies (including a Pieces jigsaw puzzle). The release will be a 3-disc set that includes two versions of the film (the original, uncut theatrical version presented in English and the uncensored director's cut presented in Spanish, commentary tracks, new interviews, and much more!
The film will be screening across the country on college campuses and via midnight screenings at various theaters. The theatrical screenings will kick off at Coolidge Corner Theatre in Boston (Where the film is set) on February 26, and 27.
While this may not be a good movie by conventional standards, it is one of my all time favorite grindhouse classics. It should be noted that Pieces isn't setting out to be a good movie, more so than simply trying to capitalize on the demand for exploitative and violent films that was near its peak when it went into production. To say that the film succeeds at that would be an understatement. It is one of the bloodiest, most depraved, graphic films I've ever seen. And I love every minute of it!
The plot plays out very much like a giallo, with the killer's identity being kept a secret until the final act. And when his identity is eventually uncovered, it is someone familiar to the audience. There is plenty of misdirection, and of course the baddie sports a pair of black gloves.
Also Check Out: Hell is a Teenage Girl: Why Jennifer's Body is Severely Underrated!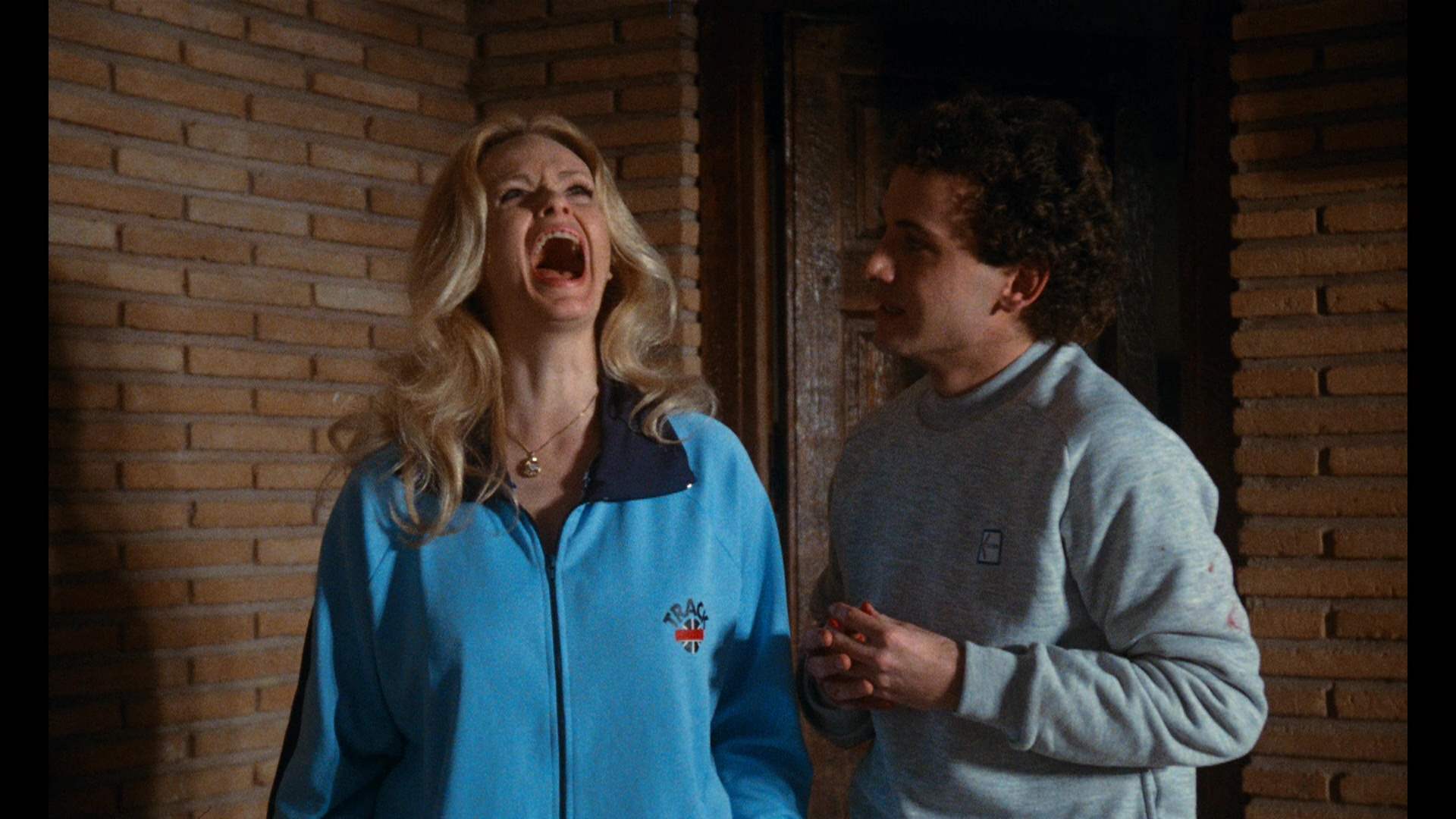 The acting is terrible. The film is dubbed in English, making the performances even cheesier than they might have otherwise been. But, if anything, that really just adds to the overall charm. This is a brilliant example of so bad it's good filmmaking with a few aspects that are actually just good.
There is more T&A and peen in this film than most softcore adult films. It's absolutely staggering, how much skin is on display. It's absolutely no surprise that the film was released unrated. To attempt to cut it down to an R-rating would likely have required a good 15-20 minutes worth of cuts and there would be very little of interest left at that point. Especially when considering that the film is only roughly 85 minutes long, as it stands.
The ending is one of the most shocking and completely awesome finales I can recall. The first time I saw it, I knew it was supposed to feature an epic and bizarre denouement, but I was still blown away by exactly what I witnessed. There were some truly disturbed minds behind the creation of this film and that is one of the many things I love about it.
I have the previous Grindhouse Releasing DVD version of the film and I initially didn't think I would have any reason to upgrade to the Blu-ray. But having received it as a review screener and seeing just how cool the set is, I absolutely recommend picking up a copy, even if you already have the DVD. This set is so lovingly crafted, the HD transfer of the film is crisp and nearly flawless, the sound is terrific, and the special features are simply off the hook.
The film will be released on Blu-ray March 1st, however, fans that pre-order through Diabolik DVD have already been receive their copies. I would absolutely suggest picking up your copy before the first 3,000 sell out. The jigsaw puzzle is such a nice touch and it really makes this a must have collector's item.
WICKED RATING: 7/10
Director(s): J.Piquer Simon
Writer(s): Dick Randall, Joe D'Amato
Stars: Christopher George, Lynda Day George, Frank Braña
Release: March 1, 2016 Blu-Ray
Studio/ Production Co: Grindhouse Releasing
Language: English, Spanish
Length: 85 Minutes
Sub-Genre: Grindhouse, Slasher