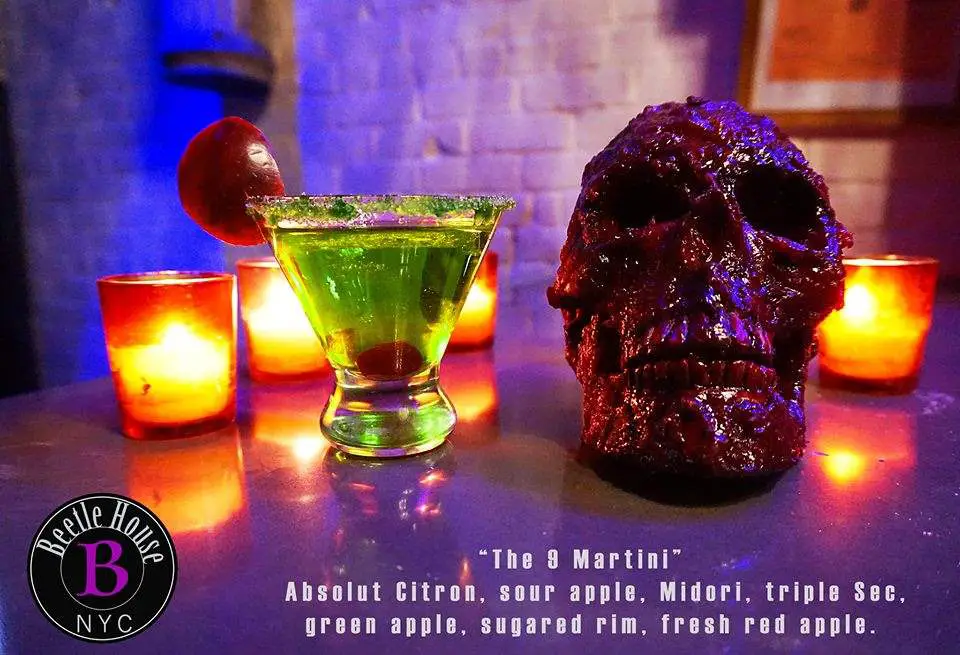 If you've ever wondered what Beetlejuice chows down on, in between spookings, your questions are about to be answered. Soon, we may all be able to eat like everyone's favourite bio-exorcist, as a themed restaurant is set to open in New York City later this month.
Beetle House, which is located in the East Village, is a bar and restaurant whose whole identity is based around Tim Burton movies. And their mascot, naturally, is Beetlejuice himself.
Their website describes the food menu as:
"One of a kind, paying tribute to some of your favourite characters while pleasing your mouth with a fusion of American comfort, Latin, Italian and European dishes."
A cursory glance reveals many meals of which Beetlejuice himself would be proud, including Beetle Bread and Beetle House Salad. Hardcore Burton fans can also feast on Edward Burger Hands and Eggs Skellington.
Beetlejuice gets his very own cocktail, too, comprising a devilishly delicious mixture of muddled blackberry and limes, Tequila, Blackberry Schnapps, Angostura bitters, and a splash of cranberry.
Beetle House is strictly reservation only. Judging by their Facebook page, interest is incredibly high, so be sure to book your spot now if you want to dine like Beetlejuice. Or maybe just say his name three times and hope he shows and snags you a table?