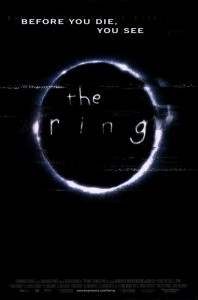 Big Bang Theory 
star Johnny Galecki is reportedly in negotiations to topline the upcoming threequel to 
The Ring. 
According to Deadline, Galecki is slated to play Gabriel, a college professor who agrees to help Holt (Alex Roe) and Julia (Matilda Lutz), a young couple that run into trouble after watching a mysterious, unmarked VHS tape. The site is also reporting that the role will be a polar opposite to the character Galecki plays on The Big Bang Theory, which was probably part of what appealed to the actor.
As we previously reported, the latest installment in the series is absolutely a sequel and not a prequel. The feature will be in theaters nationwide beginning  Friday November 13, 2015.
Akiva Goldsman, David Loucka and Jacob Aaron Estes co-penned the script, which is based on a novel by Koji Suzuki. F. Javier Gutiérrez will be assuming directorial duties on the project. Not a lot else is known about the upcoming sequel at this point in time. But stay tuned to the site in the coming months for updates on this project as they are announced.
The 2002 feature film, The Ring tells the story of a haunted VHS cassette that causes anyone that watches it to die seven days later. The tape is associated with the ghosts of a young girl named Samara who appears to have died an untimely and violent death.