Rob Zombie continues to drip-feed us Three From Hell news, from a bizarre cameo from an oddball character actor, to a Rocky Horror stalwart set to feature (and probably perish in some horrible way) for no apparent reason. However, the Hellbilly himself has now revealed that a very familiar face is set to take on the Firefly family once more. And it's someone whose, er, face you most likely remember.
Zombie has been teasing us over on Instagram about what to expect from the upcoming movie, for which even a teaser trailer has yet to surface, for months now. Most recently, he revealed none other than Barry Bostwick would be featuring in the flick, which is good news for anyone hoping Brad would finally get his comeuppance all these years later. 
Now, we also know that none other than Jossara Jinaro is set to appear in Three From Hell too, featuring in the same role she portrayed in The Devil's Rejects. In case anyone's forgotten, she was the poor woman who fled from the motel crime scene wearing somebody else's face — a moment from which legendary film critic and horror fan Mark Kermode still hasn't recovered.
As the flick is reportedly going to put the Firefly family on trial for their previous atrocities, it seems likely Jiinaro's character will be providing evidence against them. Of course, much like everything else Three From Hell-related, we can only speculate until the film finally appears. For now, please enjoy these behind-the-scenes shots of the actress enjoying her time on set with Zombie (there's also a bonus BTS shot of Bill Moseley and Sheri Moon Zombie above, just for fun).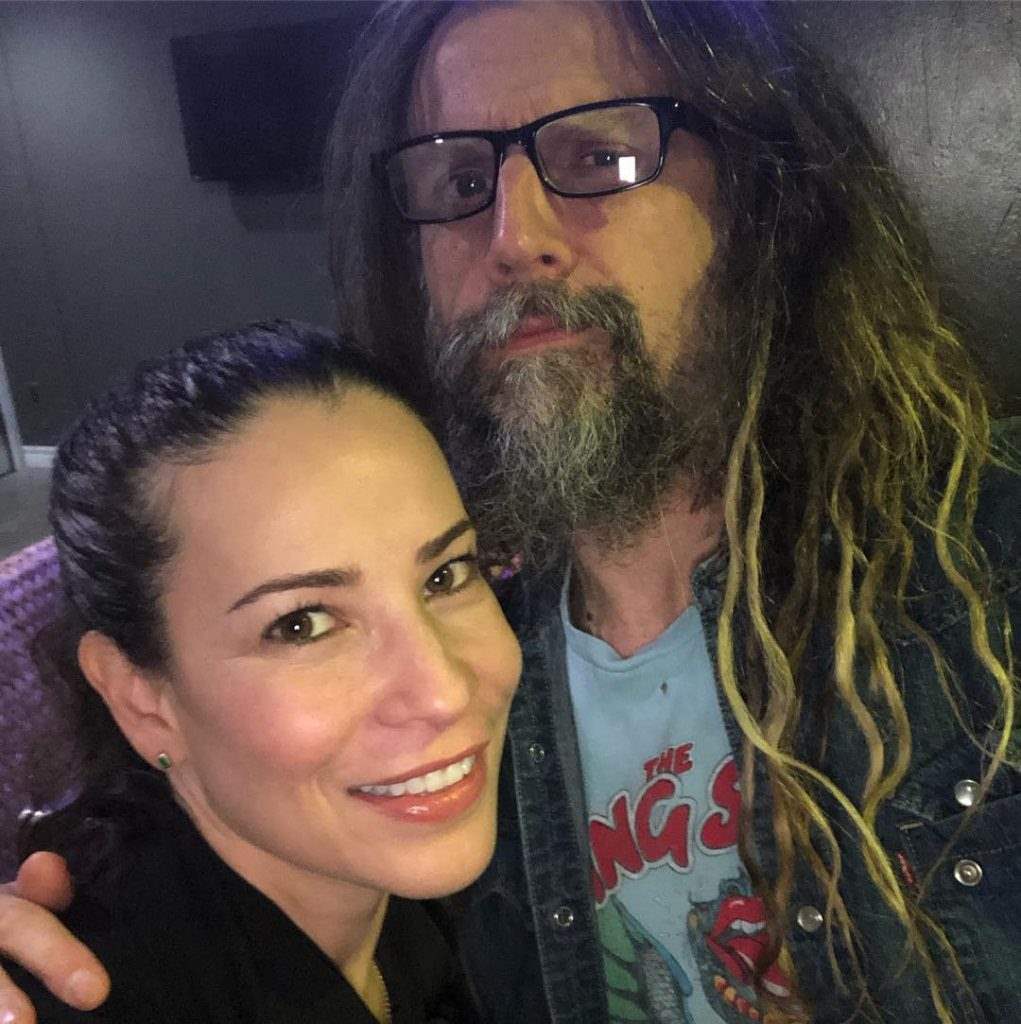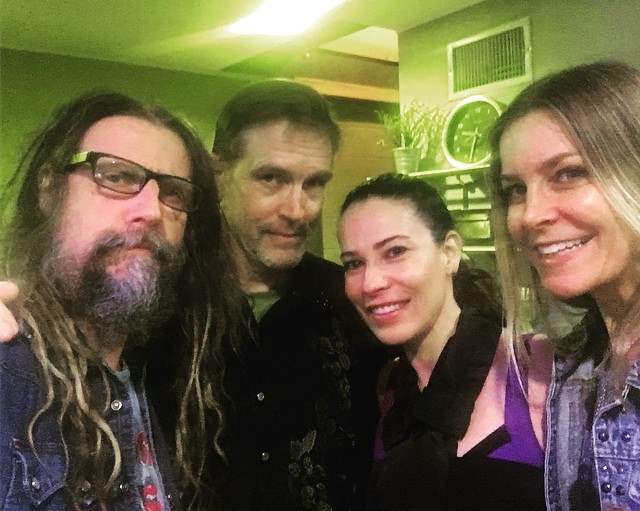 We still know barely anything about Zombie's hugely-anticipated trilogy-closer, which memorably began in 2003 with House of 1000 Corpses, except that it's done and the weirdo maestro is elbow-deep in the editing process at the moment. The flick is due some time this year. We hope.
The Firefly clan are all set to return in Three From Hell alongside the likes of Danny Trejo, RZ's favorite stand-in Jeff Daniel Philllips, Dee Wallace, Bill Oberst Jr., and lots more. Zombie has a good eye for casting the living hell (no pun intended) out of his movies, frequently putting little-seen genre actors like Bill Moseley and Sid Haig front and center and giving them space to just play, so this latest effort should be no different.
Stay tuned to Wicked Horror for more info on Three From Hell…if RZ ever gives us anything to work with before dropping the movie on us.