Residents in South Carolina are fearing for their kids'  safety after reports of creepy clowns trying to entice children into the woods.
The unusual reports started in the last week or so, where police were contacted with descriptions of a clown or multiple clowns first spotted by children.
The majority of the alleged clown sightings happened in the woods next to the Fleetwood Manor apartment complex in Greenville, GCSO Master Deputy Ryan Flood told ABC News.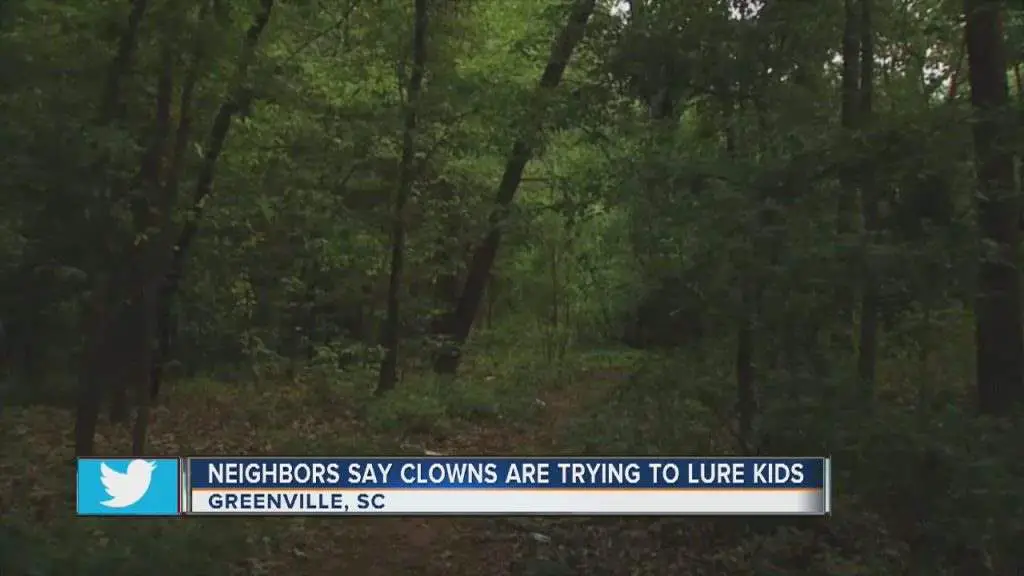 One woman reported that her son saw clowns who were "whispering and making strange noises."  The woman's older son told the deputy that he heard chains and banging on the front door of their home.
Another resident saw a clown with a blinking nose who waved to her but did not speak.
According to the deputy, several children from Fleetwood Manor told him several clowns have been appearing in the woods and trying to persuade the kids to enter the woods by waving large amounts of money.
The most recent clown sighting report the GCSO has received was on Monday evening, according to GCSO Master Deputy Ryan Flood. Flood told ABC News today the sighting happened at Emerald Commons, a different apartment complex in Greenville.
A juvenile caller there alleged that someone was "taking photographs of kids in the neighborhood,"
Though officials have not discovered anyone matching the descriptions given, Flood said the GCSO is still taking the safety of residents very seriously and is launching an investigation and increasing patrols in the area.