It's sometimes difficult for parents who are horror fans to share that love with their children. Kids can be notoriously afraid of everything, so choosing books that you can enjoy together can be difficult. (This is especially disappointing because children tend to want to read the same books over, and over, and over again until the spines cracks). To help provide some new suggestions that will appeal to both you and your youngsters, we've made a list of children's book recommendations for horror fans!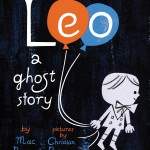 Leo: A Ghost Story (
Written by Mac Barnett and illustrated by Christian Robinson) tells the story of a ghost named Leo. Leo attempts to make friends with the new family who moves into his house, but they don't understand his attempts. This leaves readers to follow the young ghost as he embarks on a quest to see the world. On his journey, he meets a girl named Jane and the two become friends. While this story is much more heartwarming than scary, the fact that it doubles as a ghost story makes it an easy pick for even the most skittish kids.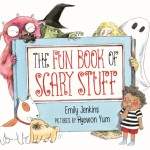 The Fun Book of Scary Stuff (Written by Emily Jenkins with pictures by Hyewon Yum) is a truly unique title. This book lists terrifying things many children may have on their list of 'biggest fears' from trolls and witches to sharks and the dark! Rather than simply exposing children to cartoon versions of their fears (which it does), it also provides a hilarious account of a young boy and his two dogs facing their fears, one after the other. This book has important messages about challenging what scares us, but delivers it in a humorous way that kids are sure to get a kick out of.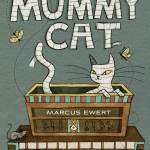 Mummy Cat (By Marcus Ewert and illustrated by Lisa Brown) is an adorable tale about a young mummy cat who prowls his tomb, searching for his owner. The book promises a story within a story and a twist ending that will please both aspiring Egyptologists and children who simply like cats! This book is certainly for animal lovers, as well as anyone who has an appreciation for Egyptian history or the horror genre.

Aliens Next Door (By Joey Spiotto)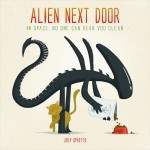 is a hilarious, adorable take on H.R. Giger's horrifying monsters from the Alien film franchise. The picture book features the creature doing mundane things. From feeding the cat to brushing teeth, we get to accompany a more cuddly version of the Xenomorph through its daily rituals. (Don't worry. There doesn't appear to be any chest bursting in this version).
It's Haunted (By Christopher Santoro) claims to be a Halloween book,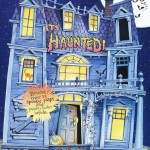 but horror fans are well aware that haunted houses aren't necessarily a theme we reserve for October. This book features sturdy lift-the-flap tabs and peek holes so that children can truly interact with the book and discover ghosts, spiders, and other beasts while enjoying story time.
Related: Also, check out our top picks for family friendly horror films!