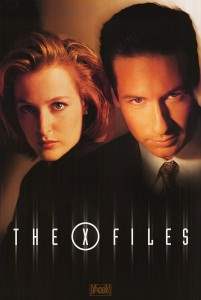 Update: While David Duchovny had assured us that Mitch Pileggi would be returning to the series, Pileggi himself took to Twitter today to reaffirm what Duchovny had already said. Pileggi's Tweet read:
"Very happy to announce that Walter Skinner will once again be getting all grumpy and bitchy with his two wayward kids. Very happy."
Original article: With the newly announced X-Files revival, fans of the original series are chomping at the bit for news about the upcoming continuation. Well, we have a bit of that for you today and it comes from an interview David Duchovny did with David Letterman. The actor announced via The Late Show that in addition to his and Gillian Anderson's return, Mitch Pileggi (Shocker) and The Smoking Man will be joining the paranormal investigating duo in their latest round of exploits.
You can check out a clip from the video interview with Letterman in the viewer below.
The original series saw Agents Dana Scully (Gillian Anderson) and Fox Mulder (David Duchovny) dealing with all things paranormal and seeking answers to the unexplained. Mitch Pileggi starred as Agent Skinner, the senior agent to the dynamic duo. The series was created by genre stalwart Chris Carter (Millennium). Carter is also reportedly on board to spearhead the rebooted series.
Little else is known about the continuation of the long ended television series at this juncture but we're sure to learn more in the near future as the series appears to be rapidly gaining steam. Are you looking forward to more episodes of The X-Files? Let us know your awesome thoughts in the comments below.